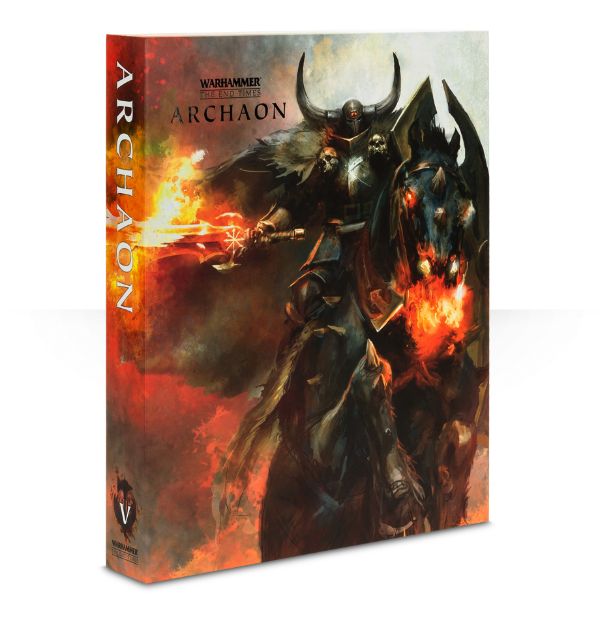 If you're going to impress Khorne and earn that Daemon Prince retirement plan, a good name helps…
It looks like we get one last miniature as part of the End Times Archaon release.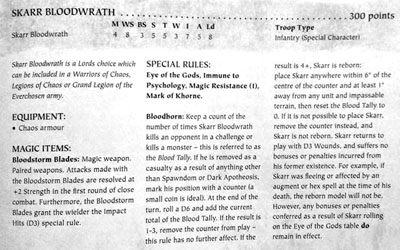 Meet Skarr Bloodwrath:
M4 WS8 BS3 S5 T5 W3 I7 A5 Ld8
Bloodstorm Blades: Magic weapons, +2S first round of combat, and grants Impact Hits(d3)
His Bloodborn rule is great, making him a blood-fueled poor-mans version of St. Celestine.
No idea on the model's appearance, but I imagine he will have big spikes and lots of skulls. I would expect him to pop up in a couple of days.
~SKULLS FOR THE SKULL THRONE!