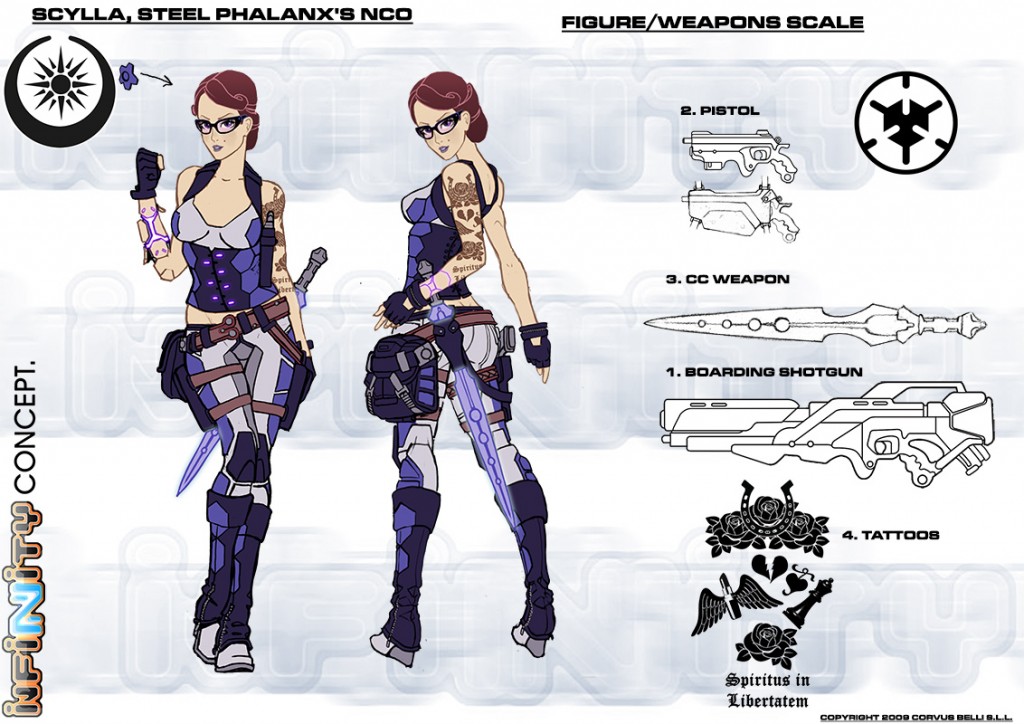 Check out these new Infinity Models and the new Aleph Hacker – plus a bit of Highlander fun!
Hey BoLS Readers, AdamHarry back with a quick Infinity Update. First off we have a new Aleph Hacker Scylla, Steel Phalanx's NCO. Image via data-sphere.net 
She's a soon to be released model that will apparently come in a box with two Devabots and another Aleph character named Drakios. Naturally the name Scylla comes from another figure in Greek Mythology which is in line with the Aleph faction. Depending on the story source, she was either a Naiad or the daughter of the River God Crataeis. Either way she was turned into a monster by a jealous rival. It's kind of fitting for her to be a hacker since the monster Scylla is described as having as many as 12 tentacle arms – extending her reach across the board. Corvus Belli: I see what you did there.
Now lets check out some new models! Over the past week these models have come direct from Corvus Belli. Images via Infinity the Game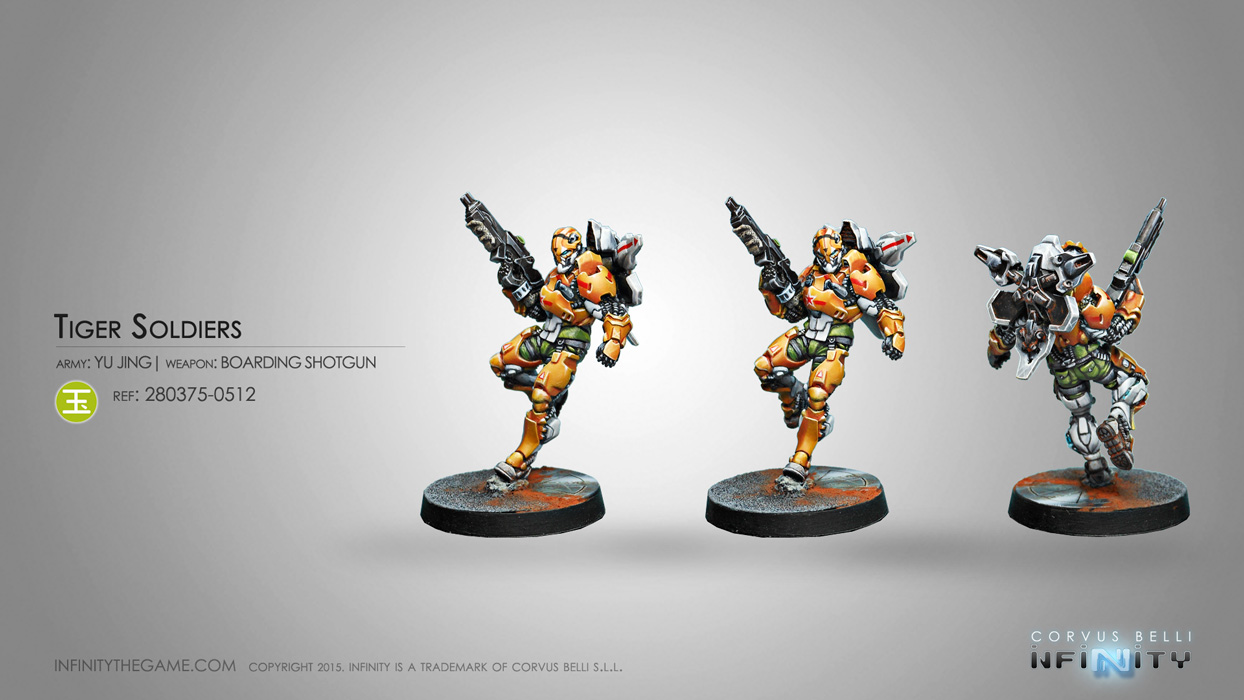 Tiger Soldiers are a new Yu Jing Unit. These bad boys rock a boarding shotgun and because the Tiger is second in power only to the Dragon in the chinese tradition, the Tiger Soldiers receive the most intense training in the Yu Jing army.
The Fraacta Drop Unit is a another airborne drop unit. But these reckless adrenaline junkies work for the Combined Army. Their M.O. is to drop in hot spots like a twisted evil Valkyrie and end lives with the weapons of their trade.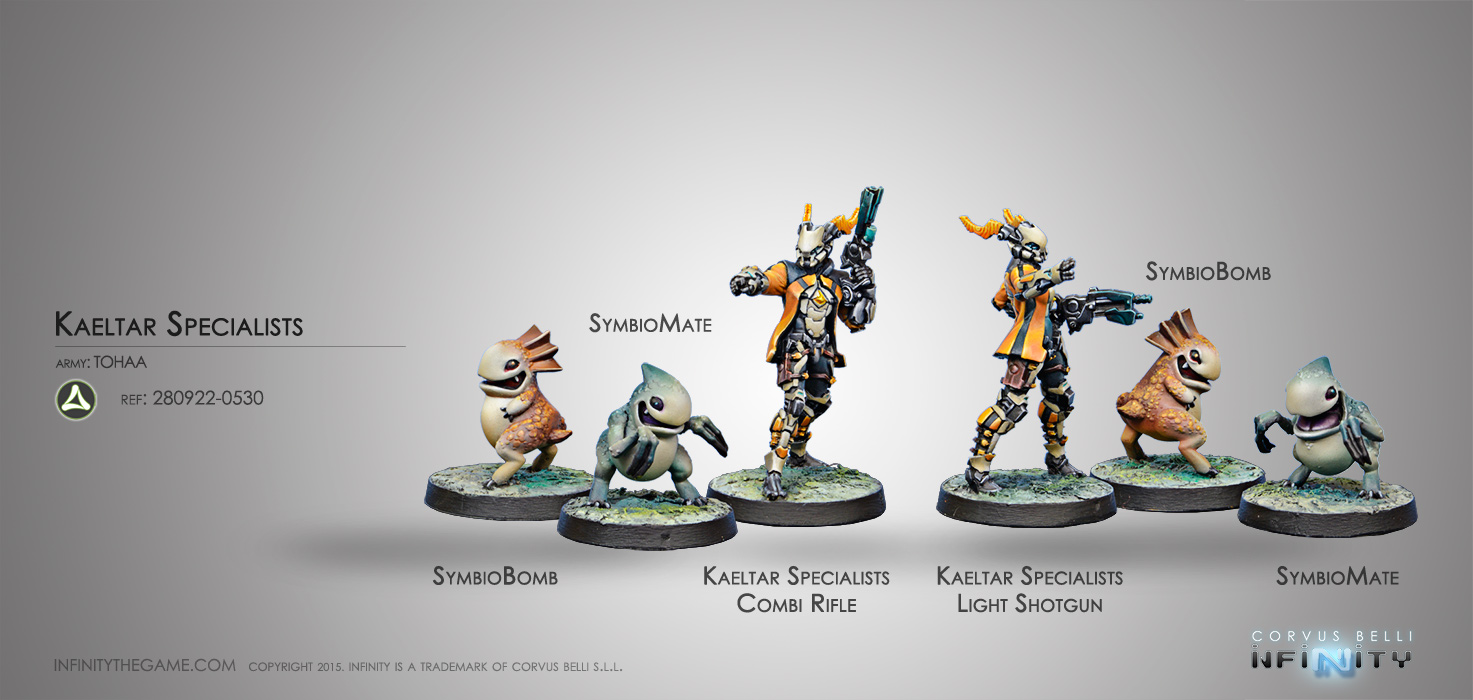 The next unit up is the Kaeltar Specialist of the Tohaa faction. The specialists come with a pair of Symbo weapons – one SymboMate and one SymboBomb. I don't have anything fancy to say about this unit – I think the Symbo models are kinda…cute? Just don't get too close to them on the battlefield.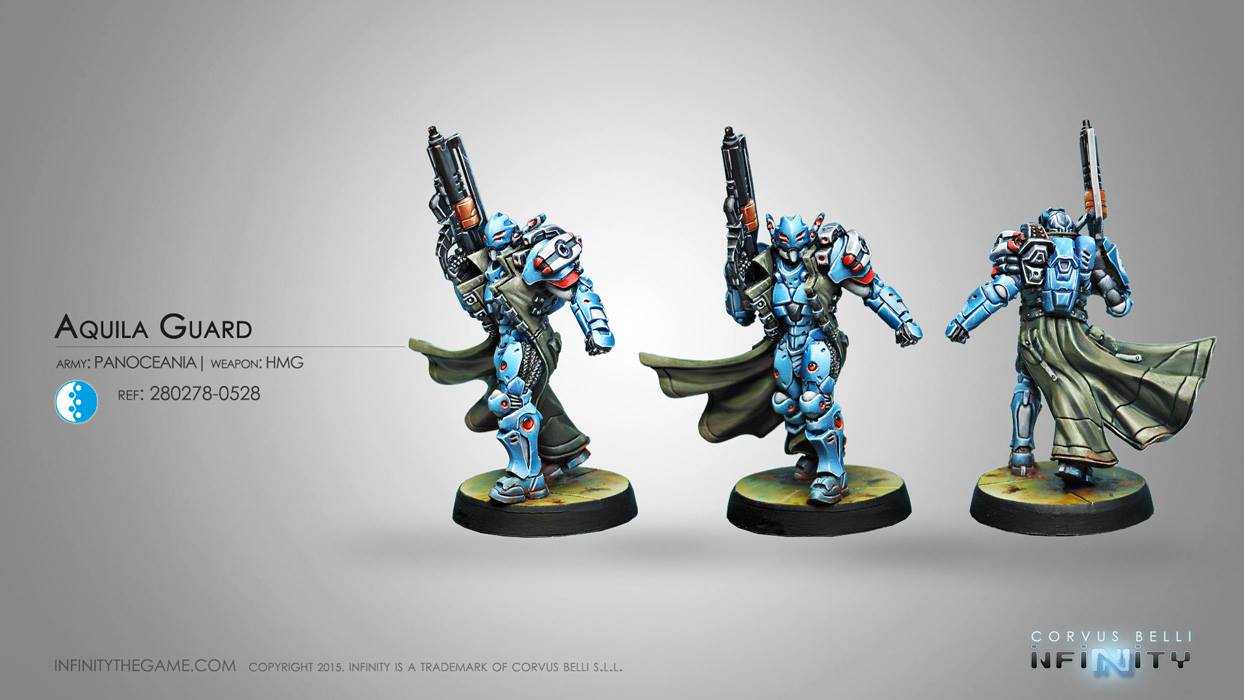 The Aquila Guard from PAN-O got some love as well in the form of a new HMG model. Tasked with the defense of high value officers as well as high risk missions, the Aquila Guard has access to state-of-the-art tech and the freedom to use it! I would keep my head down if I saw these across the table.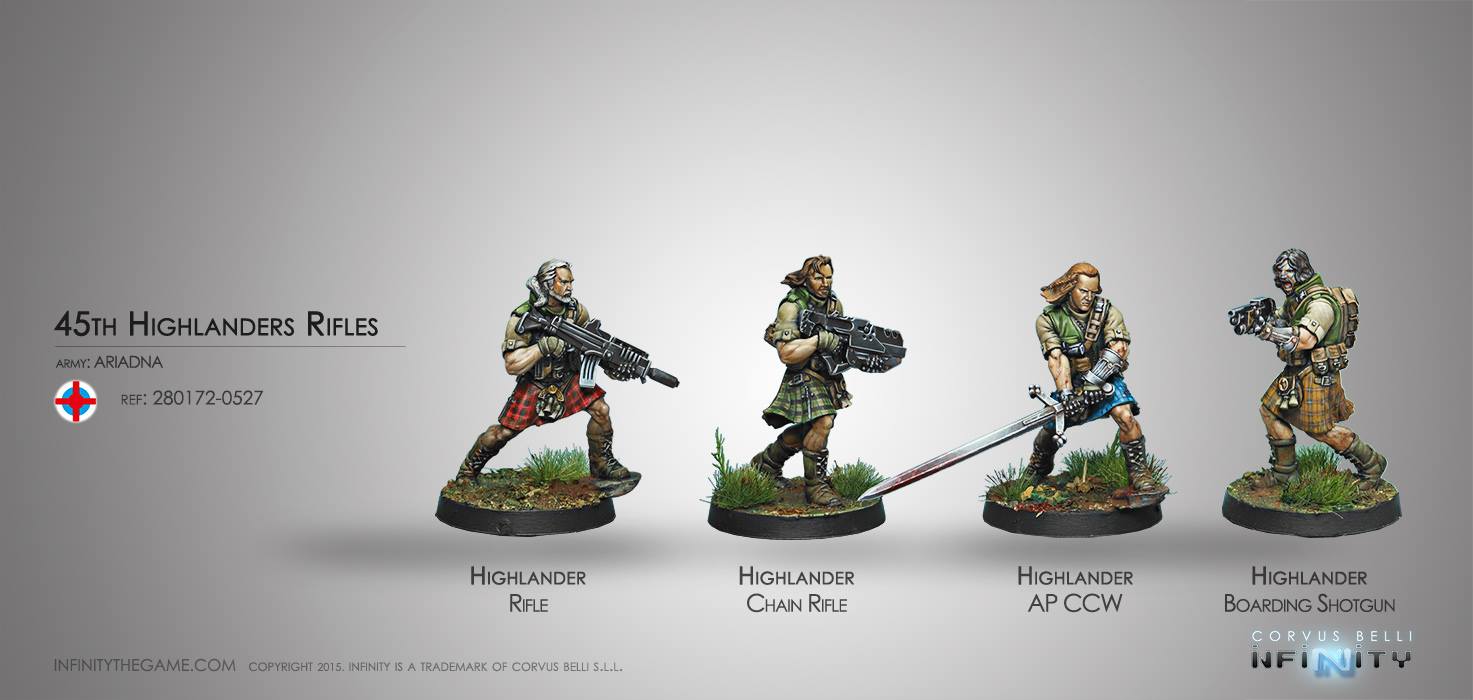 The Ariadna faction also received support from the Clan MacLeod with the 45th Highlanders Rifles unit. This unit is led* by none other than Connor MacLeod wielding his family's sword.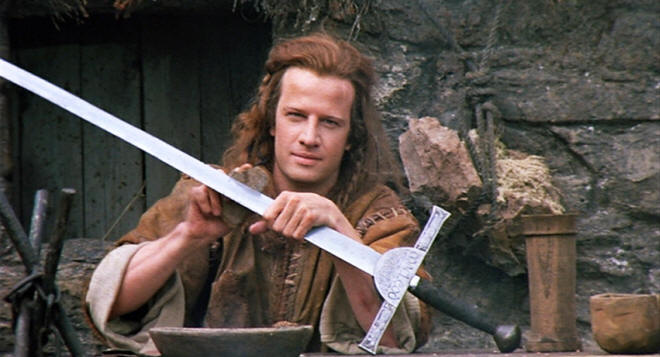 No, not that sword…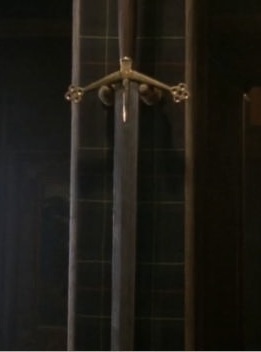 This one from the TV show.
Well readers, how about those new Infinity models? The just keep getting better and better! AdamHarry OUT!
*Not actually Connor MacLeod – there can be only one after all…