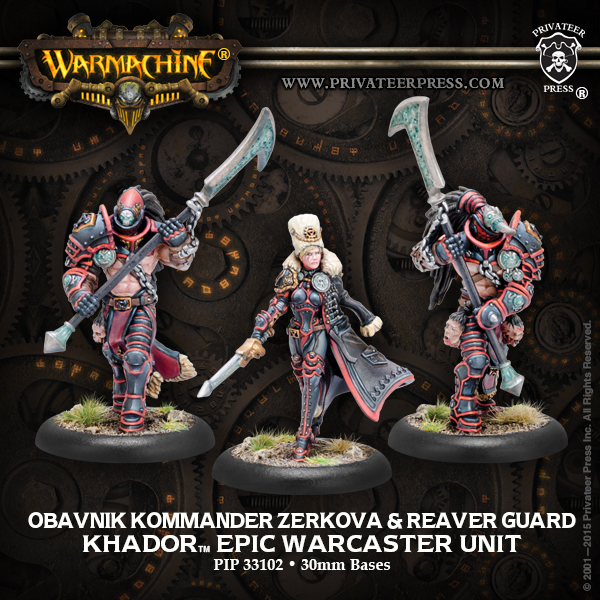 Privateer pulls the sheets off of Khador's newest warcaster and a bunch of Skorne critters. Say hello to Zerkova as you've never seen her!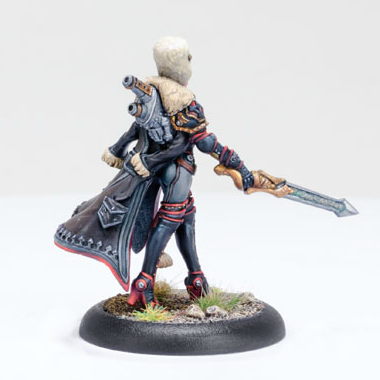 Through a combination of fearsome reputation, ruthless tactics, and intimate knowledge of the occult, Aleksandra Zerkova has scaled the ranks of the Greylords Covenant. Her open display of mystical power, from forbidden relics to guardians enslaved to her will, has earned her many enemies—but none capable of standing in her way. She is as skilled at espionage as the dark arts, and more than a few of her detractors have disappeared without a trace, while those once vocal about her wrongdoing have grown strangely quiet.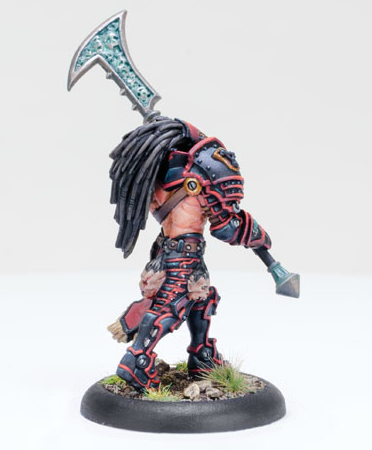 The horrific, insect-like aradus are among the most terrifying of the skorne's warbeasts. Protected by a thick layer of chitin, aradus soldiers lash out in battle with hooked claws to drag enemies toward their vicious mandibles. The soldier grows strong from its feast, wounds closing with each mouthful. The aradus sentinel possesses venom sacs that can be constricted to fire a precise blast of debilitating venom at its enemies. Living tissue exposed to this toxin dissolves and sloughs off the bone in melted gobbets.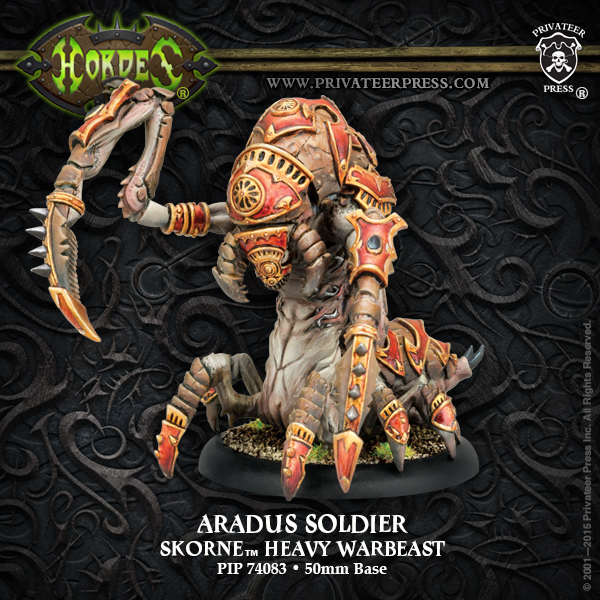 This box set contains two color stat cards and one multi-part heavy warbeast plastic model (PIP 74083). Included are all the components to assemble one of two heavy warbeast variants: Aradus Sentinel or Soldier. A player may field any number of these heavy warbeasts in a Skorne army.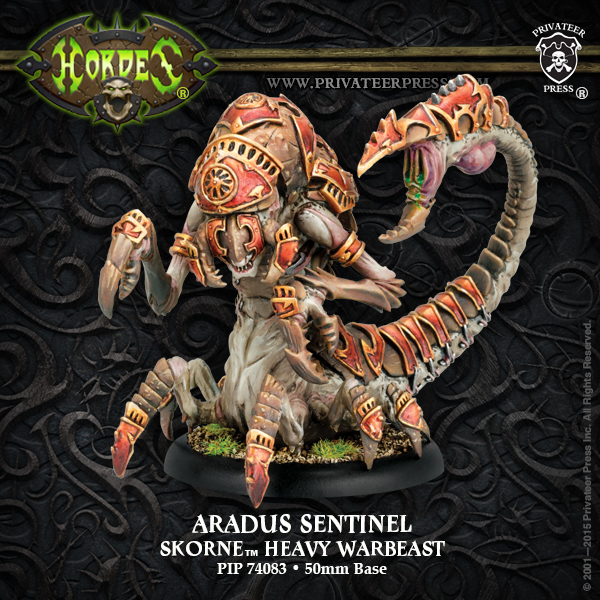 Well that mini takes Zerkova to a new level.  Very nice improvement Privateer!