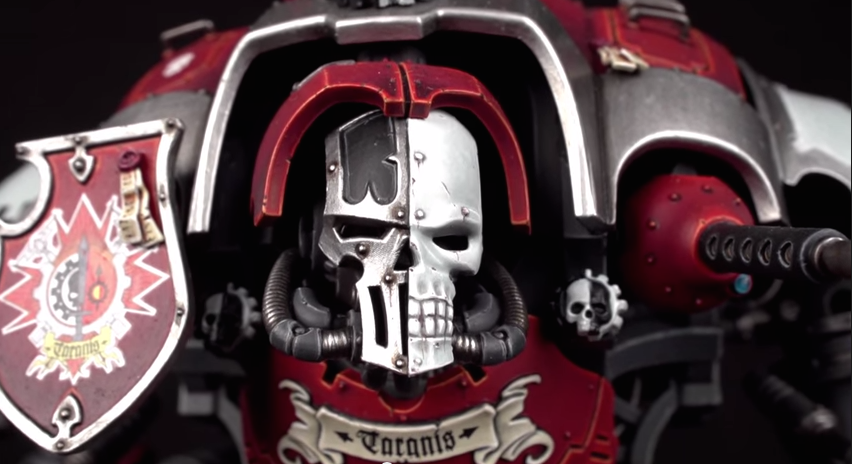 My what a LARGE Foot You have! Come see this super stomp attack the new Imperial Knights can pull off.
The new Imperial Knight codex has given us a formation called the 'Tripartite Lance'
This allows you for field three specific Knight models with overlapping beneficial special rules, and the 'restriction' that they must be fielded as a single unit.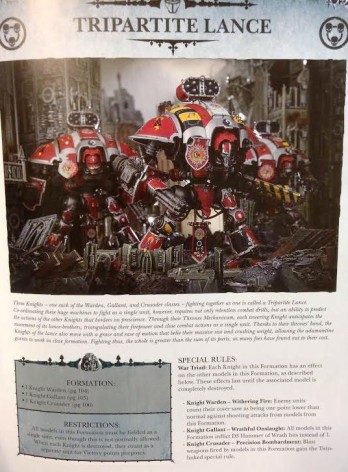 That's where the fun comes in folks. As a vehicle unit you must keep them within the normal 4″ coherency etc, however each knight that is engaged in combat (page 49 BRB) still gets D3 Stomp attacks (page 96 BRB).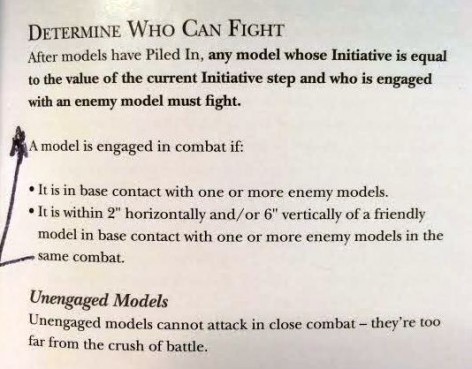 These attacks can be placed starting first on the Knight's base and then three inches from there if applicable (if you rolled more than one) using the normal Stomp rules on page 96 of the BRB.
With the Knights base being 6-1/2″ X 4-1/4″ in diameter, it seems like a unit of three knights getting an average of two stomps each and being able to spread those templates out from there up to 9″ (first template diameter 3″ + 3″ away for second stomp + 3″ diameter again) makes for a very BIG stomp.
Plus keep in mind too that Stomp Attacks are not restricted to affecting units in close combat, and it's doubly deadly if you clip a larger vehicle with just the edge and roll a '6' on the stomp chart to remove it.
So if your playing against knights watch out for this formation, and if your fielding these Titans – don't forge this trick for maximizing your damage output.
~ THUMP THUMP TUMP – run, the Knights are coming!