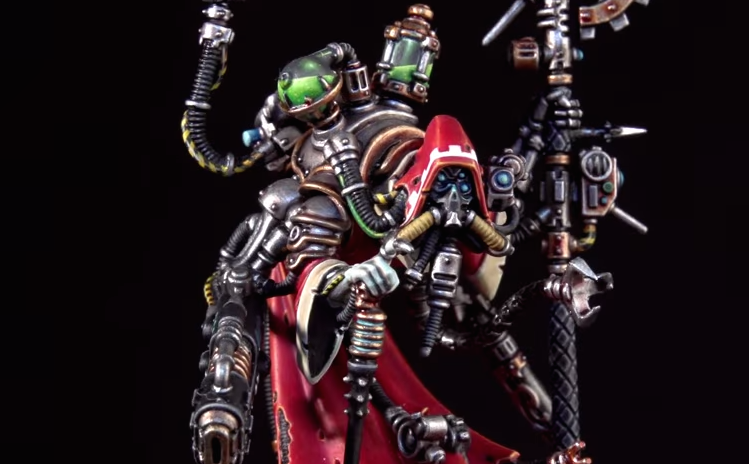 Check out the TechPriest Dominus & Electro-Priests in all their glory!  All hail the Omnissiah!

Ohh, look at that cinematography.  The depth of field, the pans, the closeups.  Someone at GW is having a great time with their camera.
First of all the Electro-priests look fantastic, GW did a wonderful job with their faces in particular.  The stitched eyes and blindfolds combined with the mouths really are evocative.  The hands are well modeled as well.  Finally I have to say OMG – CRAZY ALTERNATIVE HAT for the Tech Priest Dominus!!!
~What's your artistic opinion on the new kits?