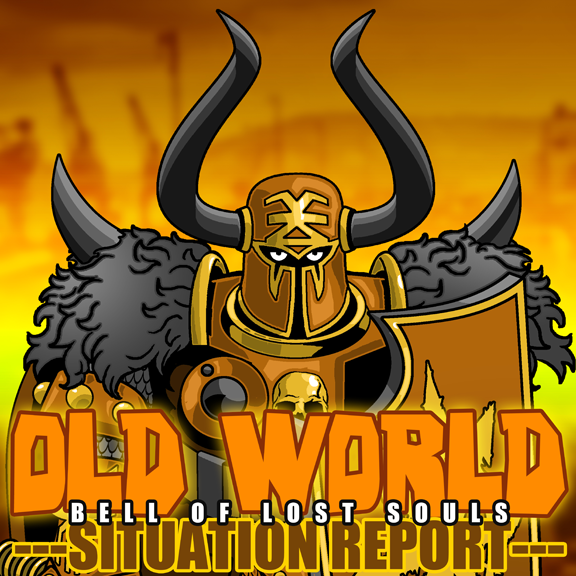 There is a new set of rumors doing the rounds that kind of sums up where we are with the upcoming WFB 9th:
via Warseer's Lord Dan 5-26-2015 
Latest WFB 9th "Overview"
Originally Posted by Neo-birdy

Hey Dan, don´t want my name associated with rumours since I don´t know how much GW actually check stuff on forums, but anyway to make a long story short, a guy at GW HQ phoned me today & we had a long conversation since he wants me to become a GW retailer. I told him I was unsure due to recent warhammer fantasy rumours & GW not letting the public know anything, so after a while I got the following things confirmed:9:th edition is coming out this summer.Round bases is a go, you will be able to play with Square bases, but after 9:th edition hits, Everything will be sold with round bases.

Everything will be able to skirmish, but many units will be able to rank up as well, GW will releasemovement trays made for this

Unbound will exist, as will bound lists, basically what he told me is that it´s what the public wants, however to avoid powergaming there will be scenarios which require you to hold objectives etc etc & units in an unbound army can´t hold an objective as long as an enemy is within x inches, while bound armies can. He said something about getting bonus points for killing the enemy commander as well, something unbound armies couldn´t get. So they will encourage both styles but in different ways.

He only confirmed one new faction, which was humans, he said it will basically be Empire + Bretonnia & some new troops. He was very clear about no army being squatted though.
This all broadly lines up with the reliable rumormonger trends.  We get the continued talk of "legacy square bases" working while the new manufactured minis move to round bases (apparently with War of the Ring style movement trays).  The factions being consolidated into new ones that combines several of the current ones, heralded by the End Times series. On the rules front, you see a lot of the latest 40K edition rule mechanics being mentioned – things like "unbound" and "bound" lists, something that sounds a lot like 40k's "objective secured" and "slay the warlord".
I find it interesting that while 40K got things like challenges brought over from Fantasy, now it is WFB's turn to get a dose of 40K rules.  It seems like the design studio is moving to a future where both gamesystems are inching ever closer and will now share round bases as well.  Hmmm…
~ More as it comes in… (won't be long)