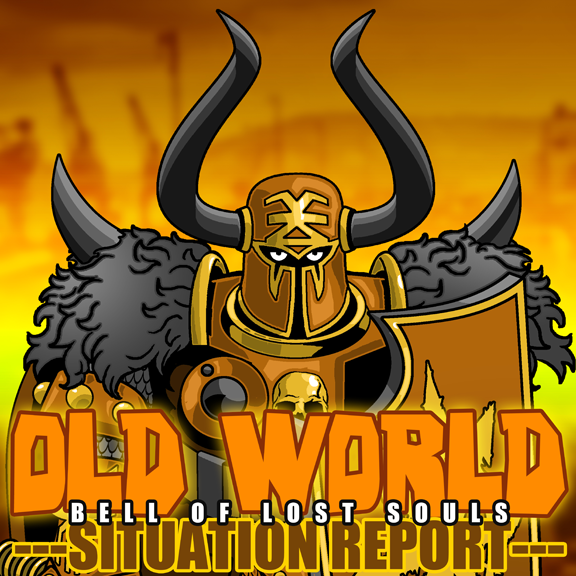 There has been talk of "three versions" of WFB sworling for months.  Here's today set of rumors to bring some light to the situation:
via one of gary's birds 5-29-2015
"Age of Sigmar will be not the first part of a Three-Part Ruleset in the 9.Edition, it will be the Name of the first Starter Set. The Set includes Simplyfied Fantasy Rules, based on the new Edition with Skimisher Rules. Age of Sigmar will be an easy and "cheap" introduction for new People and the first Release of the new Edition. Soon after the Set GW will release the Full Rulebook with full skimisher and standard Rules. Later in this Year, there will be a classic Starter Set like the previous with two Armies and a Full Mini-Rulebook."
via Atia 5-28-2015 
Regarding the new "Age of Sigmar" product for WFB 9th:
That image indicates a product page for "Age of Sigmar" exists on the GW website, but is currently not redirecting to another placeholder page until it is used.
~ More as it comes in… (won't be long, WFB is starting to heat up FAST)