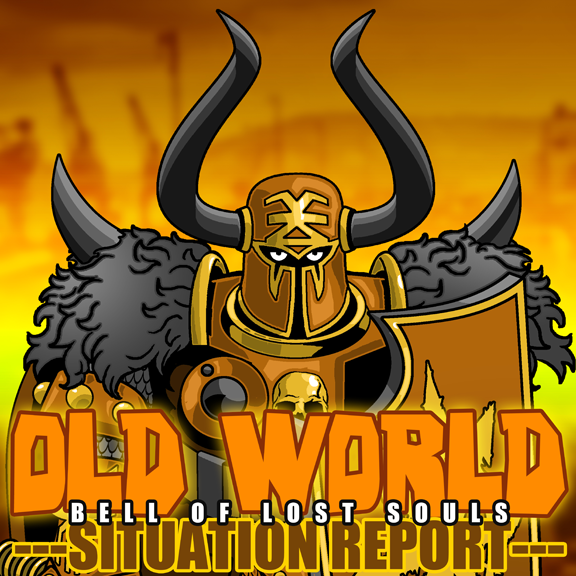 Get ready for a BIG SHAKEUP to WFB like we haven't ever seen before.  Here's word of what's headed to stores soon:
WFB Age of Sigmar – MAJOR PRODUCT CHANGES Coming:
via Harry on Warseer 6-3-2015
yeah …. about the army books …. there is some good news and some bad news. The good news is ….. OK …. actually … there is no good news.
…I have been trying to describe a "full on reboot" for months … or is it years now.
…You are still assuming there will be army books as you know them.
…I would not be surprised if it was one book … or two books one for the good guys and one for the bad guys or one for the good guys one for the bad guys and some sort of additional book for the four factions.
via RaffazzaTime 6-3-2015
The first big date: June 6th

What's happening:

Stores have been told to remove the following from their shelves:

Island of Blood
Warhammer Rulebook
All WFB Army Books
All WFB End Times Books
All WFB Campaign Books/Boxes
All magic cards
Movement trays
Templates
Deathknell watch

No models or Black Library novels will be affected

Age of Sigmar preorders: 4th July
Age of Sigmar release: 11th July
Basically the old existing world of WFB rules and books is going to disappear into thin air this weekend, to prepare for the new system next month.  The biggest shocker on that list is the pulling of all the Army and End Times Books…  That is making a lot of folks VERY ANXIOUS…
~See you all on the other side!