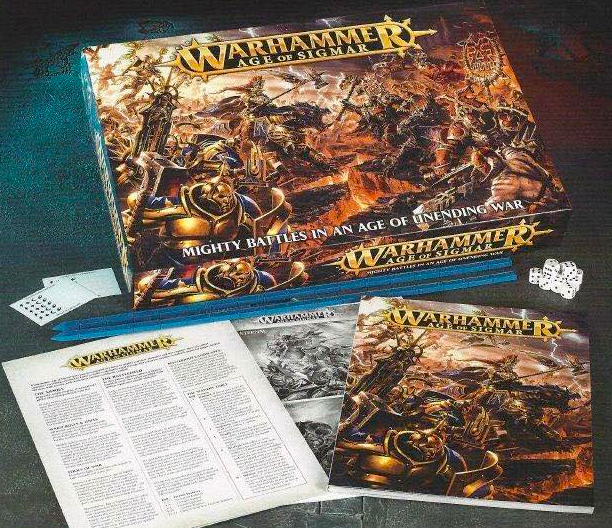 We knew it couldn't be so simple…  Here's the latest info doing the rounds today on Age of Sigmar!
via Atia (twitter) 7-1-2015
Age of Sigmar (Formations) Batallions, round bases, and lore:
Batallions:
These look to be groups of units who get special rules – so formations basically.

Mortal Realms: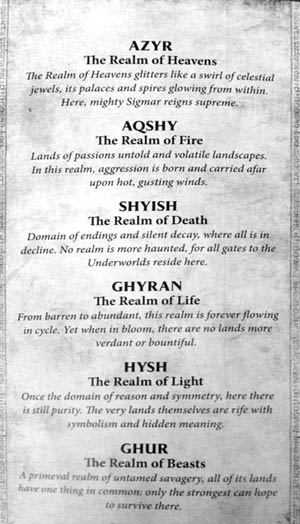 Azyr: Realm of Heaven (Sigmar's pad)
Aqshy: Realm of Fire
Shyish: Realm of Death
Ghyran: Realm of Life
Hysh: Realm of Light
Ghur: Realm of Beasts
Chamon: Realm of Metal
Ulgu: Realm of Shadows
Chaos: Realm of the Dark Gods
Game Factions:

Order – Sigmar, Duardim, Aelf, Seraphon
Chaos – Mortal Tribes, Breyherds, Skaven, Deamons
Death – Nagash, Vampires, All undead
Destruction – Orruks, Grots, Ogors
~Have at it folks!