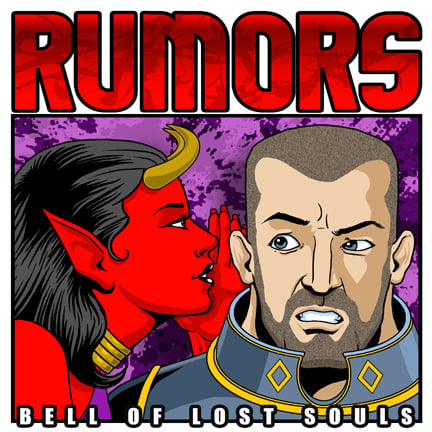 We are hearing word from multiple retailers that the future may be here already for Warhammer.  Prepare yourselves and get in here:
via multiple retailers
We are now getting in preliminary reports from multiple retailers of snippets of information they have received from GW representatives regrading Age of Sigmar and Warhammer in general.  Here goes:
– It's not 9th edition WFB, its a totally different game.

– There is no 9th edition coming.

– There is no huge rule book coming. Age of Sigmar is the main product. 

-The 96 page book in the box is a hobby book, painting, history, how to play examples etc.

– The 4 pages of rules is indeed the rules. Laminated.

-The 4 pages of rules and all War Scrolls will be free and online July 4th at midnight. This will be a living document.

-There may be additional books in the near future, hobbyist/collectors items. Not at all needed for the game, and may not even have the rules in the them. Things such as: Age of Sigmar: Epic Book of pictures, how to paint….etc.

-There is no Hardcover big rulebook like we had in WFB, no 3 rule books in a slipcover like in 40k. Just the Age of Sigmar box.

-Cost is $125.00 in the US
Earlier rumormongers including Harry months back were saying a "full rulebook" would be coming a month or two down the road, but this latest set has come in from multiple retailers who have talked to their reps regarding Age of Sigmar.  So this is the most current information we are receiving. Time will tell and GW sales reps have been wrong in the past about future releases, but there are now competing camps out there regarding the existence of a  "full WFB 9th rulebook".
On the other hand we have this on the way ahead for Age of Sigmar (note the "ravening hordes-style rules" product mentioned which may be the format "full rules" may appear in):
via warseer's olderplayer
"GW is reportedly shifting to selling warscrolls (smaller and more focused army factions) to avoid selling army books/factions at least initially and to roll out new units and factions more frequently. You will be able, once the ravening hordes-style rules are out, to play your old models and units and play mass battles, but the fancy special rules and new units will be more tailored to the new game, i.e. force you to buy the new warscrolls and models to play the game competitively and keep up with the game… The focus of the new game is basically like 40K more in units and models but with more of an infantry-based fantasy/combat focus (fewer models and units, quicker games to encourage new players) but then scalable up to play larger unit sizes and battles…  ET was a diversion while GW developed and completed AoS alternative."
~Age of Sigmar may indeed be the future of Warhammer Fantasy.