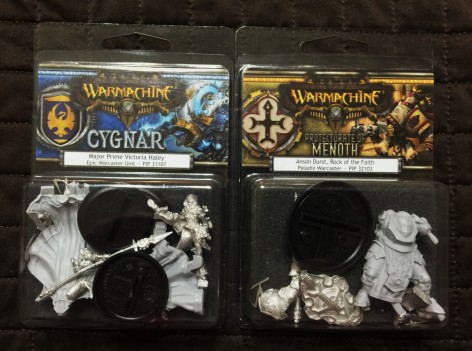 Two more Warcasters from Reckoning arrive this month. Let's crack open the packaging and look inside.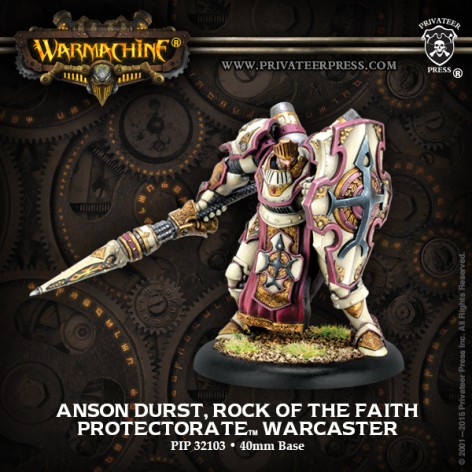 Now here's the one I'm looking forward to.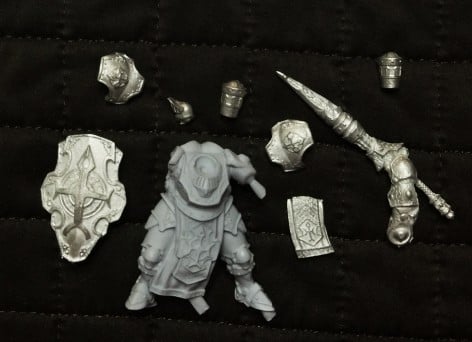 Eight pieces might seem like a lot for one warcaster, but that's because it is.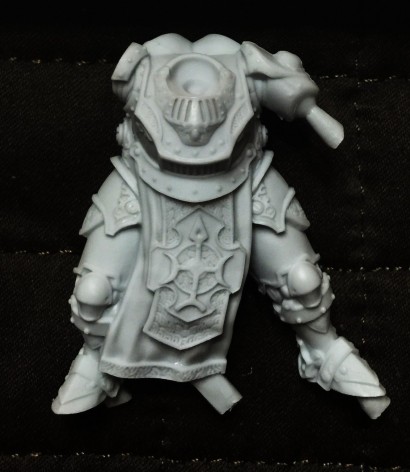 The detail on this guy is incredible. Unfortunately some of it is so tiny my camera just couldn't focus perfectly on it. All those little scalloped designs on his tabard and elsewhere are incredibly crisp in person.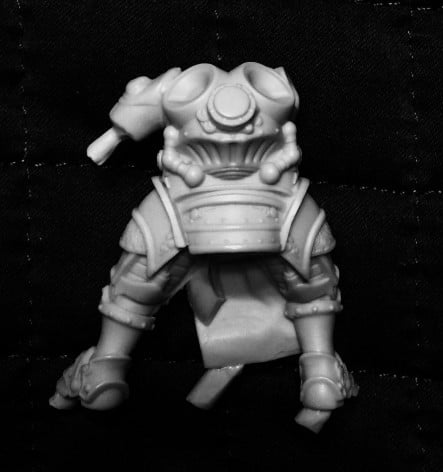 I had similar problems photographing the back, but it's still very cool as you can see.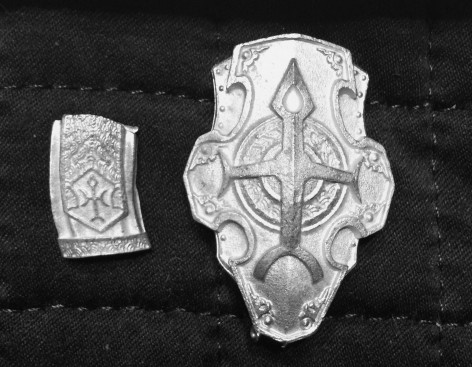 His shield is equally ornate.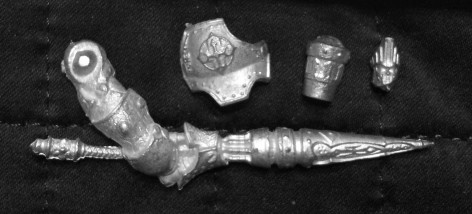 The only place I think the detail wasn't captured well was on the scallops on his gauntlet.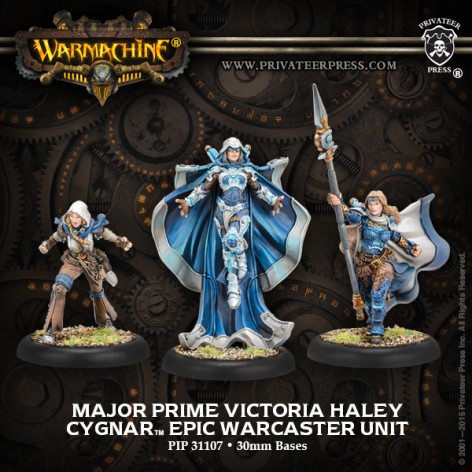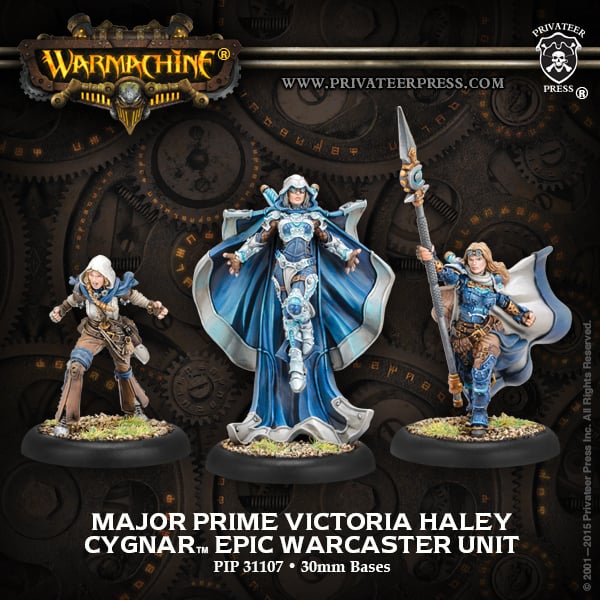 And now another warcaster unit, except it's only a unit if you spend the focus, but why wouldn't you?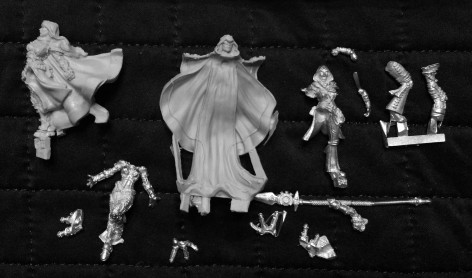 Here are all the bits.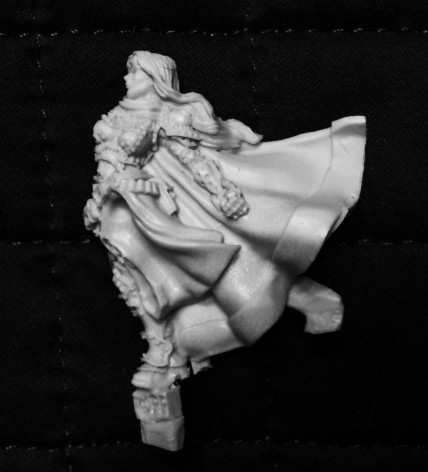 I'm having some of the same troubles photographing here. Maybe it's this resin? It's a bit translucent looking.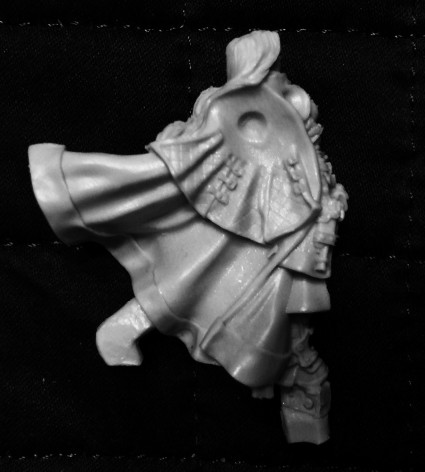 I wish my pics did it more justice.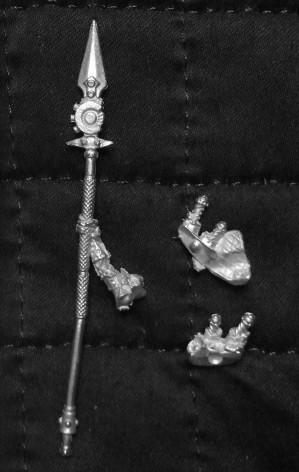 Ah there we go. The metal bits look nicer.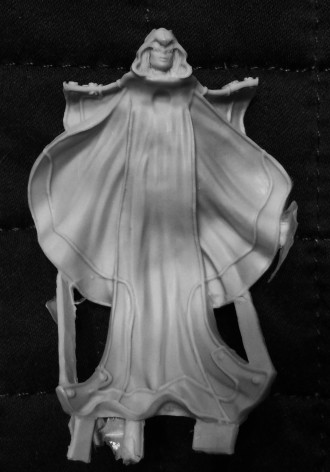 The smooth curves of this amazing flowing cape are a bit easier to capture.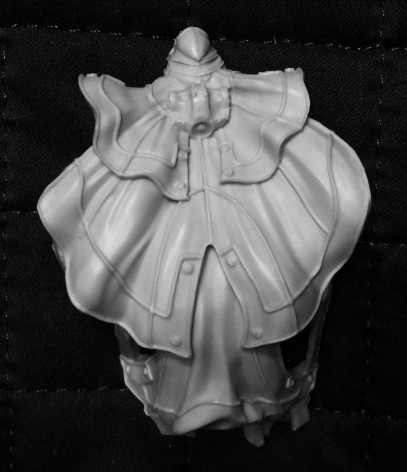 Here's the other side.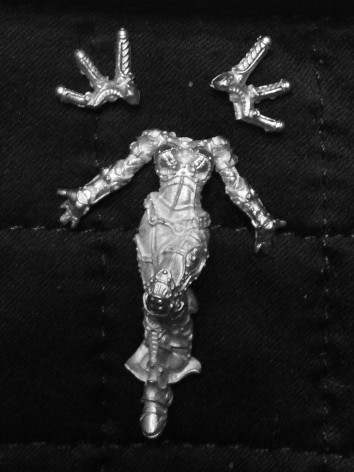 Along with her body and voltaic power packs.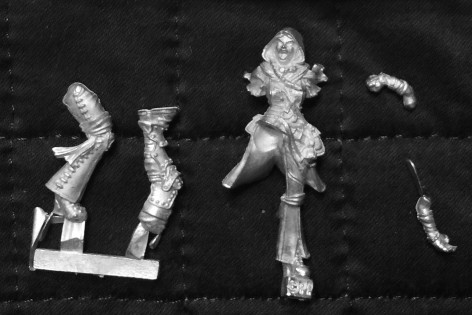 Young Haley is the only one cast only in metal. One of those legs belongs to the first Haley.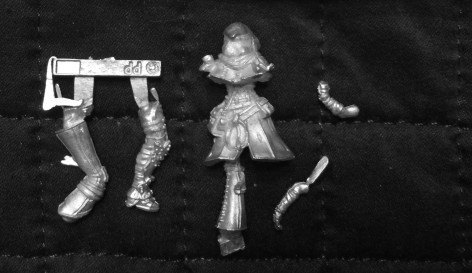 And a shot from the other side.
~To any of you who have gone out and bough these new warcasters already: were you as impressed by the quality as I was?