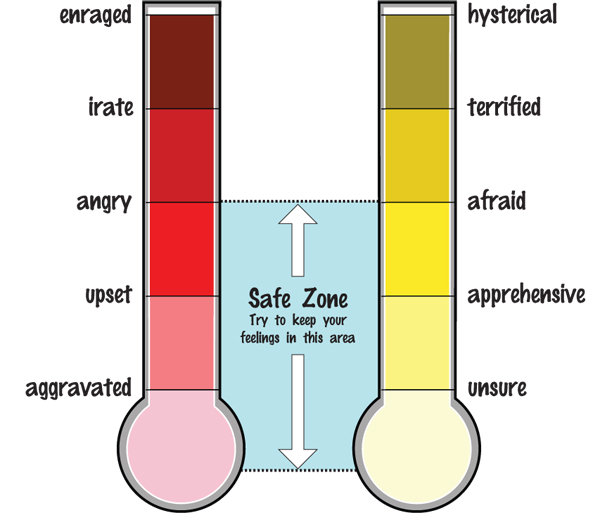 Warmachine can be very intense.  Here is how to keep your cool and not "tilt" and blow it at gametime.
On Tilting
There is a term that you may hear come up in Warmachine/Hordes (WM/H) discussion: "tilting". Also commonly "going on tilt", or "getting tilted". All of those phrases (or variants thereof) are referring to a specific mental state: the point at which frustration over the game state has overloaded your ability to think and act rationally.
Tilting is by no means unique to WM/H (though this hobby is the first time I've heard that term used for this phenomenon), but I do think it is fairly common. Of all the wargames (and games in general) that I've played over the years, WM/H is the game most likely to elicit a solid session of tilting from even the most relaxed and otherwise zen of players.
Tilting is an issue for a couple of reasons. First, it hinders your ability to play the game effectively. At base, that is a very bad thing, and probably not what you want to be happening at a crucial juncture. Second, it negatively affects the game for yourself and your opponent. Whether you're playing the game casually or competitively, both of you are there to have fun, and one of you turning into a frothing rage monster is a great way to put a damper on the mood (and leave you feeling foolish later).

Tilting Pitfalls
The first and most obvious question is: what is it about WM/H that makes it so proficient at putting players in that kind of mental state? It is a complex question, and while the answer of what specifically puts you on tilt varies per person, there are some general factors that can make WM/H more tilt-prone than other games:
Failure of "The Plan": Part of the allure of WM/H is the tendency of each turn of the game to be creating a plan, setting it in motion, and reaping the benefits. The trickiest part is that middle step, where any number of factors (poor execution, forgotten rules, bad dice) can reduce a game winning plan to shambles. Watching a grand plan be born, live, and then immediately go down in flames can be very tilting.
Dice Are Cruel: Another aspect of WM/H is that understanding and applying dice math to how you play can have a big effect on your success. There is always a non-zero chance of failure in any plan, no matter how iron clad the math feels. The less likely, the more tilting a particularly bad string of luck can be.
Sudden Death: WM/H has a persistent victory condition – if I can kill your warcaster/warlock, I win. That mechanic always gives your opponent a way out of a bad situation, and combined with the previous bullet point, can result in some games unexpectedly slipping through your fingers. Losing in this way can be mightily frustrating.
Misaligned Expectations: WM/H is a big game, and sometimes you just aren't ready for what is about to happen to you. Going into a situation expecting one thing ("My 'caster should be perfectly safe here") and getting something else ("Sorry man, you're totally dead") can easily put you on tilt.

Avoiding the Tilt
So, if tilting is bad (it is), but is also easily elicited (also true), how do you deal with it? Here are some things I've found help over the years (as someone who has been *very* prone to tilting in the past):
Recognize the warning signs: If you can recognize that you're getting frustrated, you can take steps to calm down/avert it. More importantly, if you 

don't

identify your mental state, you are much more likely to just ride the wave all the way up to becoming mentally tilted.
Deflate: Try to calm down however you can, and however works for you. Take a minute break. Breathe deep for a bit. Engage in idle, non-game banter. Think about pie. Whatever chills you out.
Identify the offender: Once you have a handle on your mental state, try to identify what started to tilt you.
Correct at the source: If its a model, re-read the rules and make sure you remember them. If its the scenario, re-read the packet rules. If its dice, curse the math gods and switch to a different set (more as a mental relief than actual fix). If its nothing you can change or target specifically, get yourself to your happy place and stay there. The important thing is for you to return to being able to think rationally, react reasonably, and conduct yourself courteously.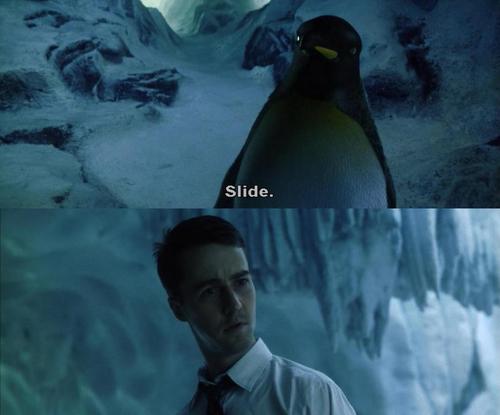 Tilting can be a part of playing WM/H, but it doesn't have to be. Hopefully these tips help in identifying the tilt, and stopping it before it becomes a problem. Then you can focus on what you came to do: actually play the game and have fun!
—–
Have you had issues with tilting in WM/H or other games? How did you deal with it? Let me know in the comments below!
Also be sure to check out Sticks and Dice for lots more WM/H content!