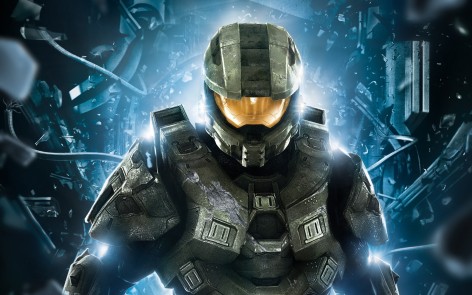 The EPIC Master Chief 15mm figure was revealed today on Spartan's site by none other than Master Chief himself.  You have to see this one!

Via Spartan Games
Spartan Games had quite the show at last weekend's GENCON:
And here it is their BIG reveal…
Master Chief showing off his smaller counterpart, that's sure to be coming soon to a table top near YOU!
If you love the prospect of a tabletop Halo wargame, you have 2 choices, fleet action and 15mm ground combat! Checkout the rest of the preview pics from last weekend!
Checkout these awesome extras that Firebase Delta brought us from GENCON;
UPDATED: product range is 15mm.
So just how HOT do you think the HALO license will be for Spartan?