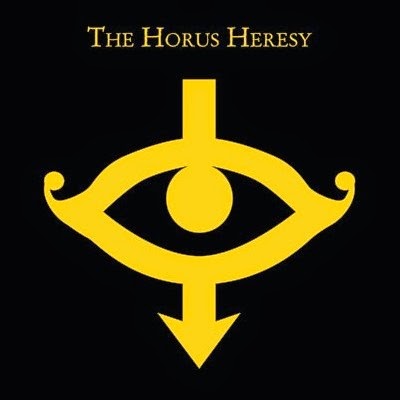 Once in a long while a rulebook comes out whose importance outshines it's peers. Here is why Horus Heresy VII may be that book.
So by now everyone and thier brother knows that BIG change are coming to Games Workshop.  Very soon you will saying goodbye to that old orange and yellow sign and saying hello to this – the all new Warhammer branded stores.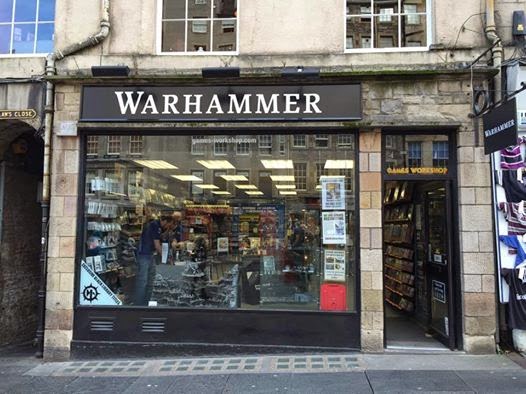 Lord of the Rings, Hobbit and all things Tolkien are on thier way out in our ever more streamlined Harry Potter world of gaming and fantasy.
What do you mean I'm fired?
But for us GW gamers, the biggest most anticipated change in the impending introduction of the Horus Heresy plastic range to stand up as the new 3rd leg of the GW warhammer based tripod.
For many of you gamers just settling back into BoLS after being away for the summer – you may have missed the biggest buzz of the summer.
No, not the 4-page Age of Sigmar ruleset – the plastic Mk. IV Horus Heresy sprues that did the rounds a few weeks back.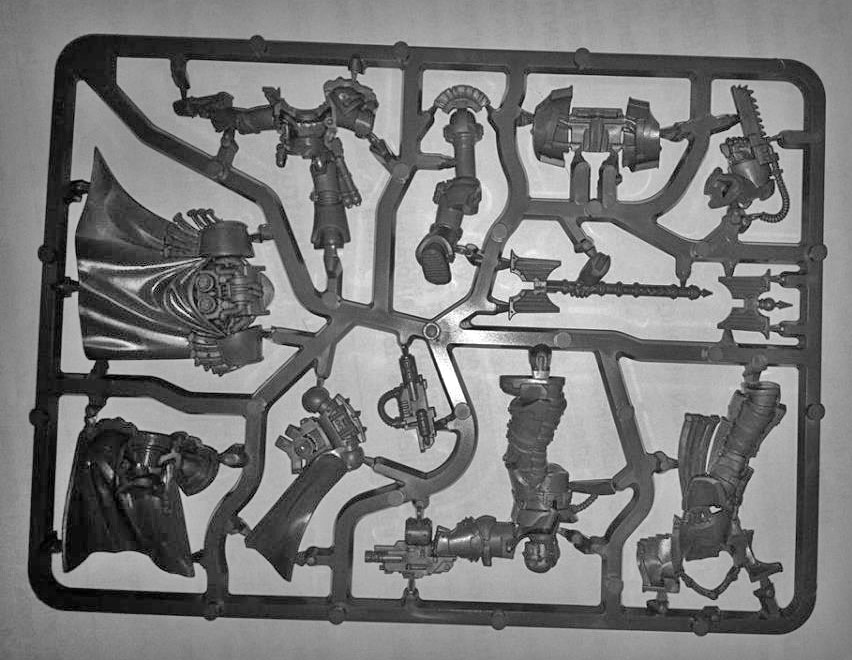 Oh it's coming and every rumormeister is singing from the belltowers saying to expect a slimmed down ruleset that will lie somewhere in between Age of Sigmar's – well let's say tidy ruleset and 40k's more elaborate offerings. And that has given some players some pause, because…
Forge World is Awesome
For those of us who have discovered the awesomeness of the Horus Heresy, Forge World is a cherished world.  While the design studio was cranking ever and ever more unbalanced and rapid-fire changes for Warhammer 40,000 Forge World created a beautiful gem of a gaming universe.
For veterans and hobbyists alike the Forge World take on the Horus Heresy represented everything that GW was back in the Golden Age 1990s. Each fabulous book was just dripping with detail, the artwork was amazing, the minis were outstanding and the rules were just what the doctor ordered.
If you've never played a few games of Forge Wrold Horus Heresy – you really should.  The villains, the heroes, the texture of the varied Legions was all there – well almost.
Because they aren't done yet.  And that troubles me deeply.  There are 18 legions to cover and book VI is due before Christmas (a complete copy was shown off at the latest Forge World open day).  It will cover many of the remaining Legions. The Dark Angels, White Scars and Blood Angels are in there.
Leaving only Book VII to cover fan favorite – Prospero and the Heresy Era Space Wolves and Thousand Sons.  For anyone who has been drawn into Black Library's A Thousand Sons and Prospero Burns – you know the level of anticipation and detail fans expect from these two legions is… high.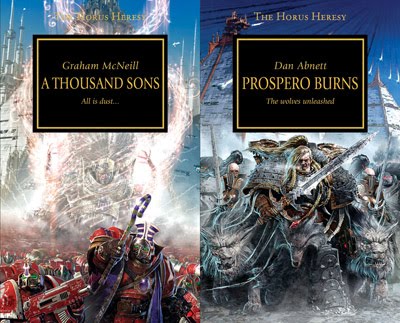 Please Let Them Finish
And the concept that Games Workshop may usher in an entirely new ruleset that is fundamentally different, is driving me bonkers.  I love collecting things – I think all us wargamers do in some capacity, and if something really rubs me the wrong way its a flawed collection that is missing one piece. That one thing out of place just gets under my skin.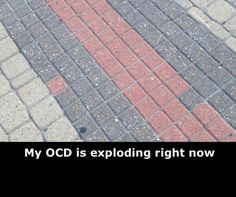 But if plastic Horus Heresy is coming this holiday season and Forge World's Book VII is still not out, will fans be forced to deal with "rules jump" right as the arguably most compelling part of the Heresy is revealed to us by Forge World? A Horus Heresy VII in the current ruleset will "complete the cycle" in a way. We will have a full set of complex rules for all 18 legions and be at the perfect point to pause and pivot Forge World's rules into a new gamesystem.
I am beside myself with happiness that GW after decades is going "all in" with the Horus Heresy.  It's time in the sun is coming and no matter what I'm going to be in hog heaven.  But it would be a damn shame to not let Forge World complete book VII and instead leave the fans with a "crossing the streams" ruleset that has one foot in two different universes of rules.
I'll play in the new world, but please, please, please GW – let us have our perfect set of Heresy gaming in 40K's ruleset for those who have been with you since the start!