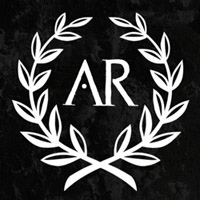 Arena Rex does a take on the Classic Titan of yore – and this Gorgon Sister is not what you're expecting. Check it out!
If you haven't been keeping up with Arena Rex, consider this a head-turner! Take it away guys:
A sway of the hips, and a sibilant hiss in the wrong temple had this otherworldly beauty condemned by Athenian decree to eternally hide her face and was driven from the only home she had ever known, exiled by the Hellenic League for impiety.  Allowed to return for only 10 days a year when the borders open for the Olympian games, she vents her rage and frustration in the arena, mocking Athenian wisdom and custom with every chance she gets.

Yasmine Putri did fantastic work in capturing this concept in the art, and Benoit Cauchies's sculpt brings it fully to life.
Medusa completes the set of Gorgon sisters for the world of Arena Rex. While not a traditional ludus, the sisters benefit from working together, and Medusa is packaged with a Gorgon tactics card to reflect this.
The resin Medusa miniature is supplied unassembled alongside a plastic 40mm Arena Rex base, activation token, art card, and two game cards. This model is also packaged with the Gorgon tactics card mentioned above.
I'm blown away by this miniature. I love the take on Medusa with a veil – it was a really good idea. If you want to read about the development process and a bit more of the behind the scenes of creating this take on Medusa check out their blog or read more about it on the gamewire.