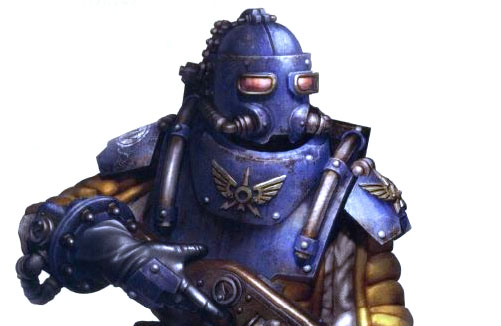 It's not just the Astartes glory hounds who get the crazy weapons in the Grimdark. Come take a look:
via Forgeworld 9-28-2015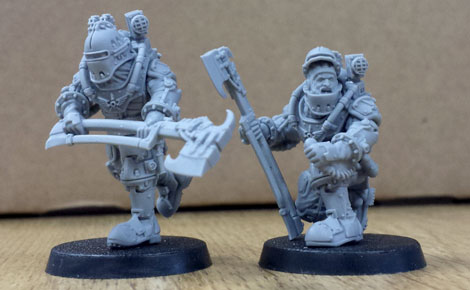 Solar Auxilia New Models
Taking a look at the Horus Heresy Volume IV: Conquest army list these two look to be:
Solar Auxilia Veletaris Storm Section 
Veletarii troopers armed with Power Axes
Pretty cool, and nice to see normal humans armed with decent close combat weapons.  These guys should be decent in Zone Mortalis missions!
Who's up for these?  Would you play Astartes, or normal humans in Heresy Games?