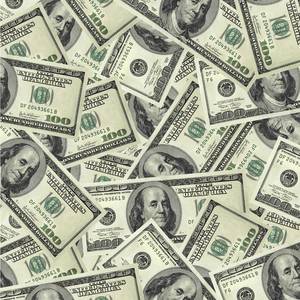 Get your wallets ready – GW is bring out a LOT of product next week and a delicious tease.
images via Bruder Captain (facebook)
First the Prices: We get the confirmed prices for this batch of releases: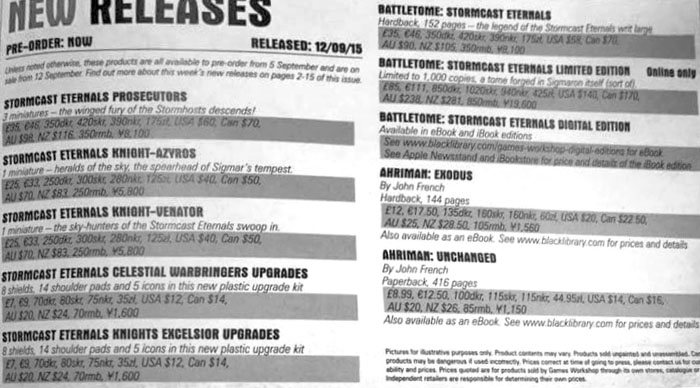 OUCH – $60 for three Prosecutors.  I think we can officially say Age of Sigmar has caught up with the standard Grimdark pricing models.  The two Knight models are $40 apiece and the games first "codex" clocks in at $58
Now the Tease:

Which coming out of the google translator reads as: "Mighty Banner, Loud Fanfare, and the Conclave of Angels".  That sounds a lot like these guys: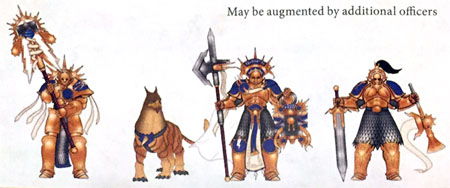 ~ I'll leave the value / pricing for a new game system comments to you all.  Hit it peanut gallery!