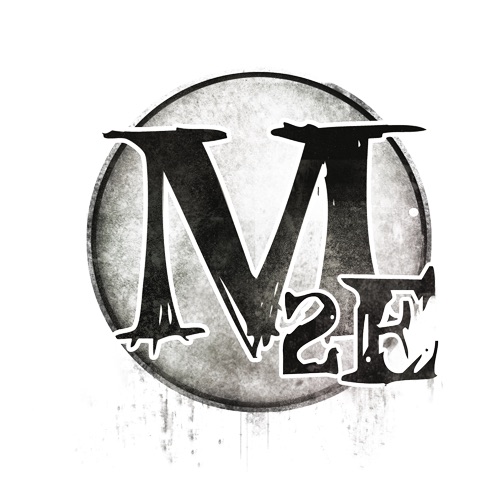 The Burning Revelations and Troubleshooters Crew boxes for Malifaux have arrived – Lets Take a look!
Continuing on from my last unboxing article where I showed off the new Malifaux 2 Player Starter, it's time to check out the contents of the other new toys I bought during GenCon: The Troubleshooters and Burning Revelations Crew starters for the Arcanists faction.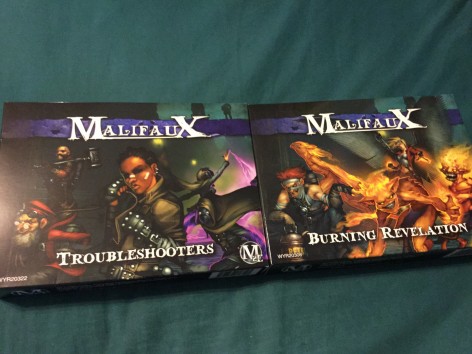 Both sets have been out for a few months now and sell for around $45 like most crew boxes. These crew starters each contain six models with the relevant stat and upgrade cards for them, allowing you to play a 35ss game right out of the box.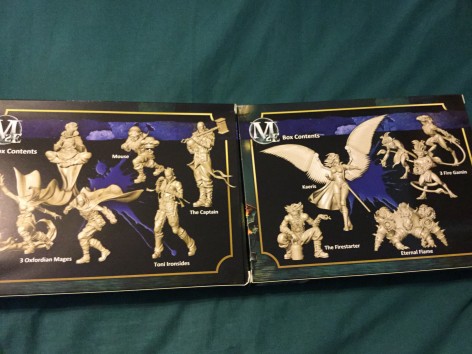 I find that most people tend to play 45-50ss games, so you will only need to add another model or two to play an average-sized game of Malifaux after buying any given Crew box.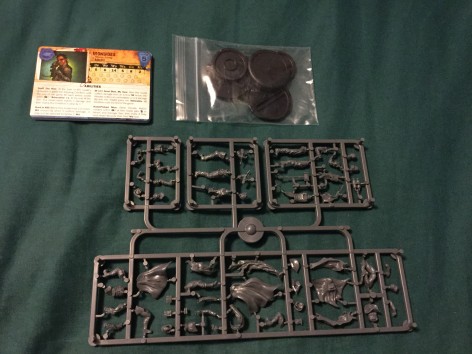 First, let's take a closer look at the Troubleshooters Crew. This group of Union enforcers is led by the notorious anti-Guild resistance fighter Toni Ironsides and are tasked with defending the Union and routing out traitors. The Crew includes Toni Ironsides (Master), Mouse (Toni's Totem), The Captain (Henchman), and three Oxfordian Mages.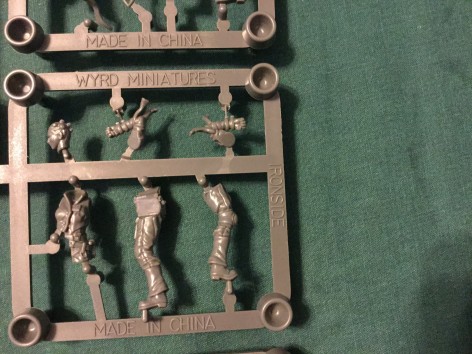 Closer look at Toni.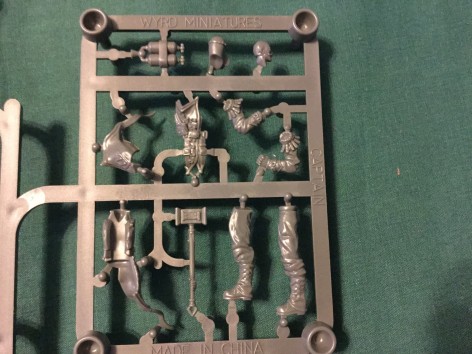 The Captian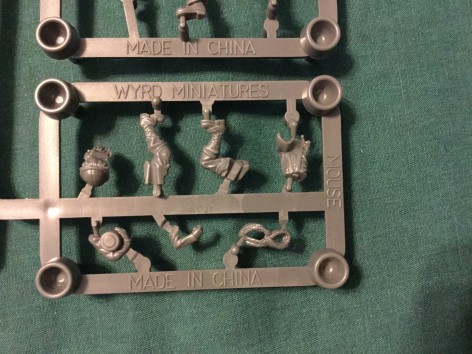 Mouse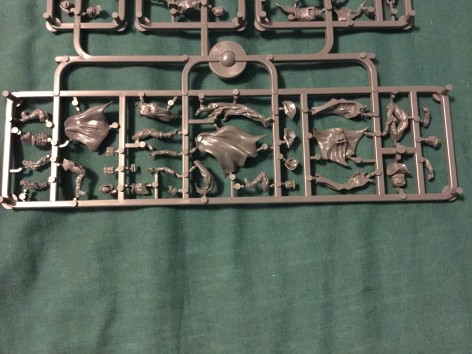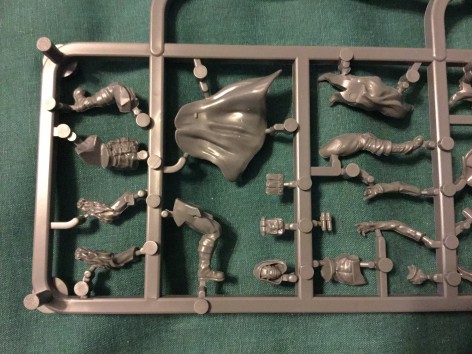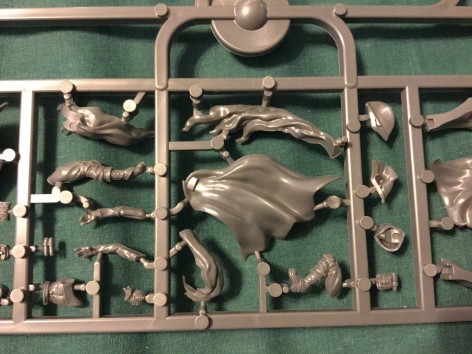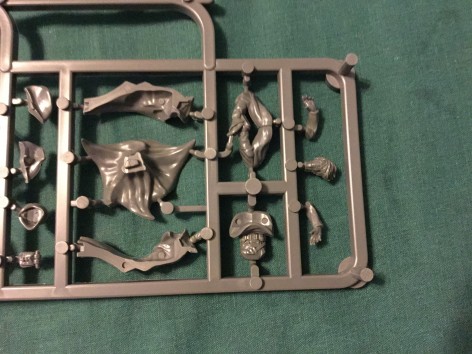 The three Oxfordian Mages. Yes, they do come in a million tiny parts.
Next up is Kaeris and the Burning Revelations box. This is the crew for you pyromaniacs out there, and consists of the fire angel Kaeris (Master), the Eternal Flame (Kaeris' Totem), the infamous arsonist The Firestarter (Henchman), and three mischievous Fire Gamin.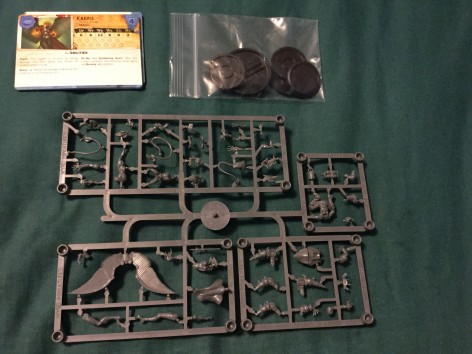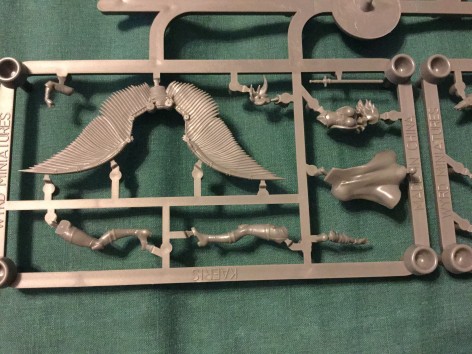 Closer look at Kaeris herself.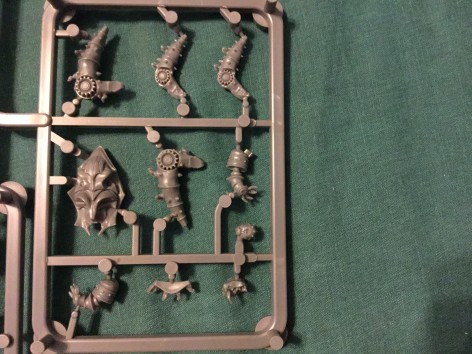 The Eternal Flame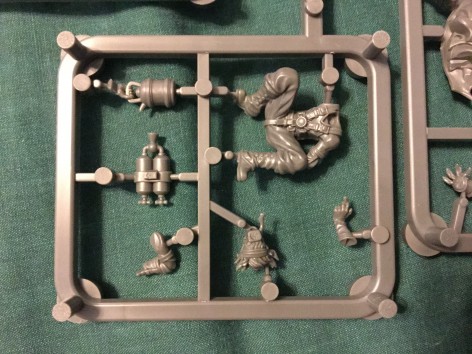 The Firestarter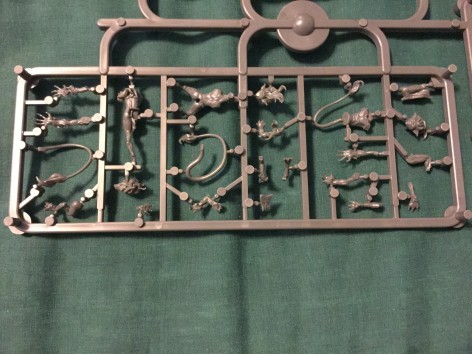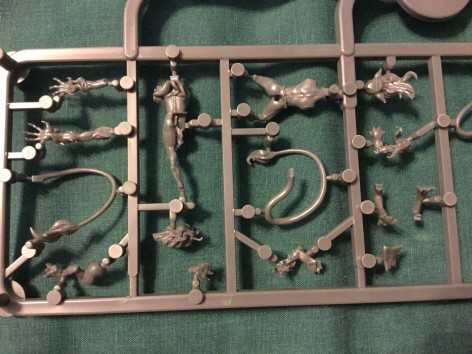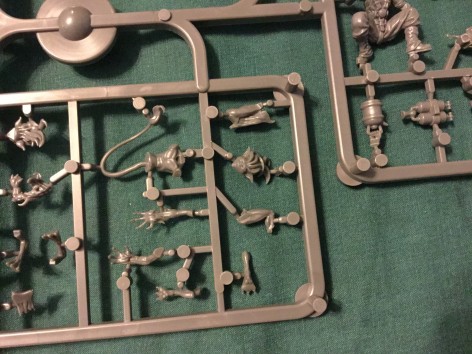 And finally, the three Fire Gamin.
I've assembled all these minis and plan to start building bases for them soon. Despite the number of spindly bits, all the parts fit together really nicely. The only exception is one of the gamin, who has a little gap that needs to be filled in his neck where two parts connected together. The way the cloak joins on the levitating mage was a bit awkward as well, and will need a tiny amount of greenstuff. The amount of cleaning needed was pretty minimal, with most of the excess plastic located in places that weren't too difficult to clean.
Any fellow Arcanist players out there? What upcoming Crew boxes are you looking most forward to in the coming months?