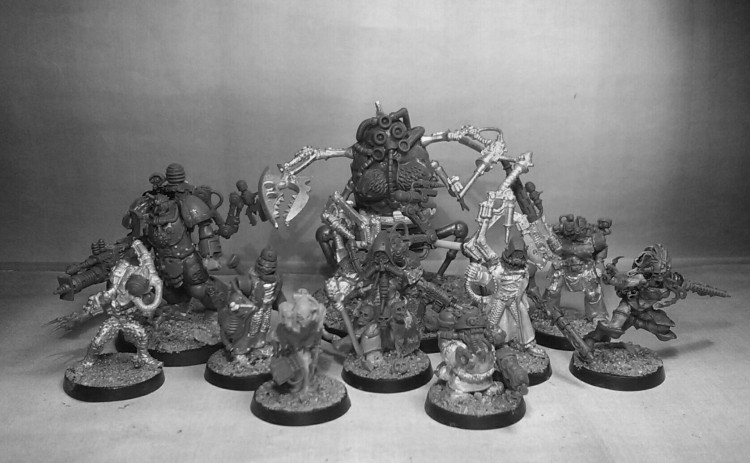 Finally finished building the first warband. A bit large but it gives me loads of variety in game at least. Status on the terrain as well this week.
Hi! I'm Tommy from the blog bigbossredskullz. I'm also on Facebook. I've made a few armies in my hobby column so far. Now it's time for some proper terrain to play on as well as some more INQ28 warbands!
The last henchmen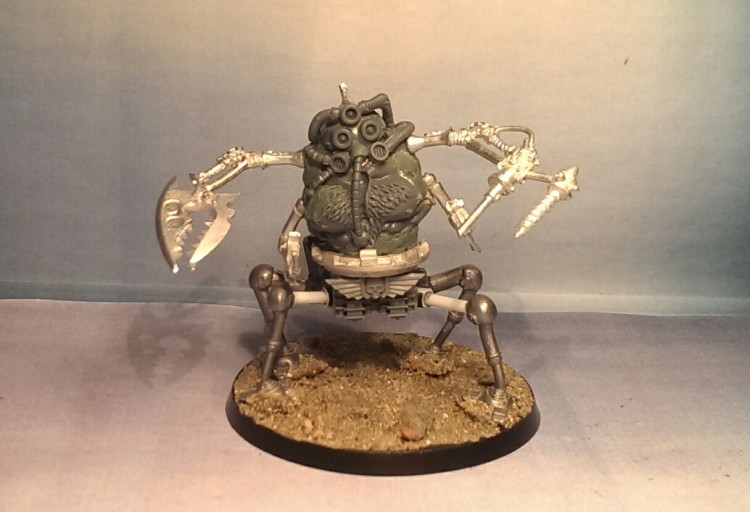 The big guy above is definitely one of weirdest miniatures I've ever made but one I'm very happy with. Should be fun to paint I hope!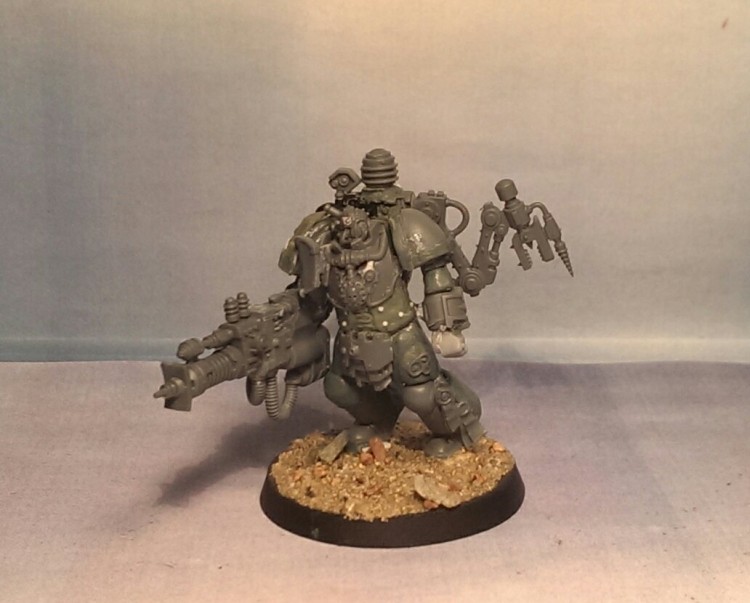 The truescale tech-marine needed some more work too. Namely his left arm. The wrist and forearm was way too long and the pose was off so I shortened the forearm and changed the pose. Works a lot better now imo.
More pics of the henchmen here.
Next will be painting and I have this scheme in mind.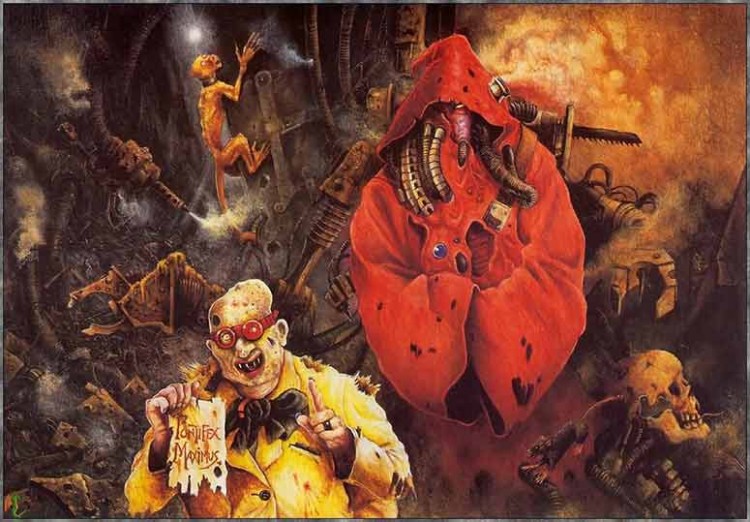 Terrain
Well this all started with terrain didn't it..
Now I haven't shown anything for a few weeks but I have actually been hard at work figuring out how to paint it, which weathering techniques to use, etc. I'm currently painting the industrial silo so hopefully I have something to show soon 🙂
That's it for this week! Make sure you check out my blog regularly, I update several times a week!
Thoughts on my choice of paintscheme?