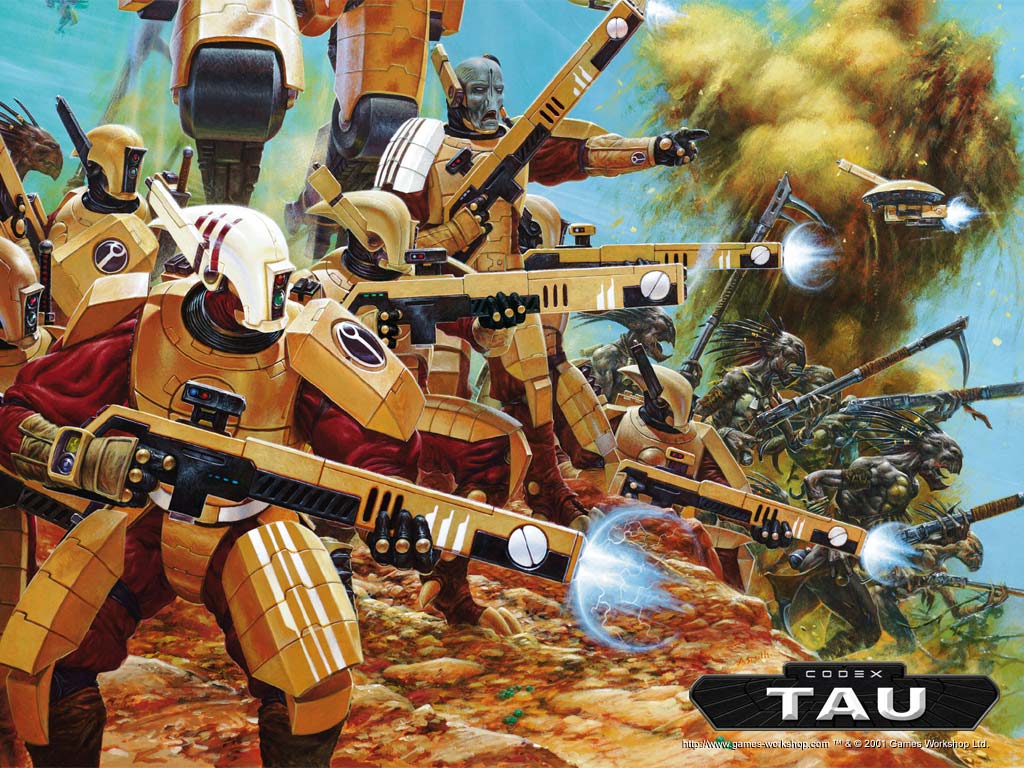 Check it out:  We have all new shots and info on the fantastic upcoming Tau Fire Tidewall Rampart terrain kit!
via Gamestrust.de 10-13-2015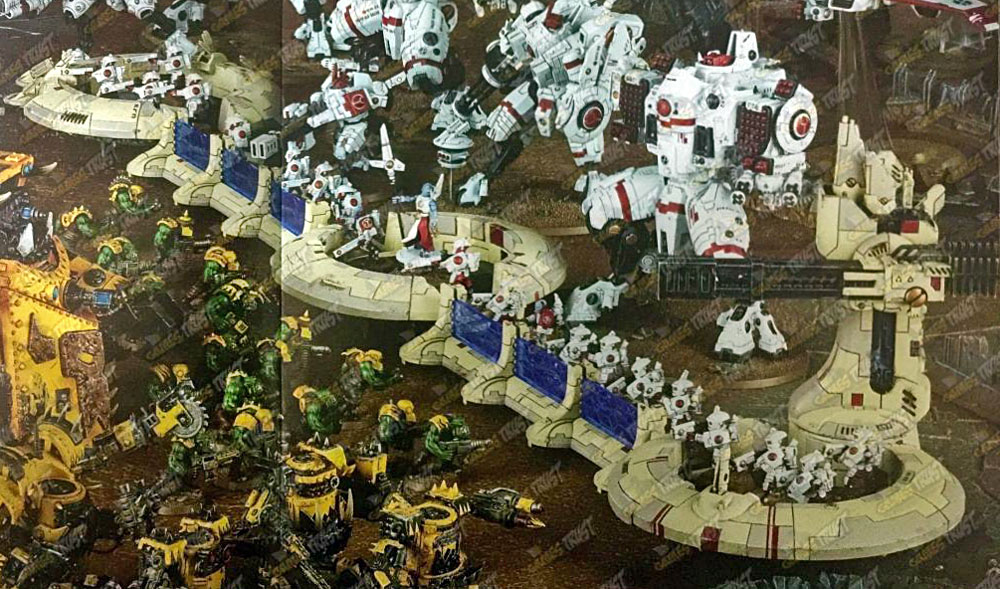 New Tau Terrain
Tidewall Rampart 
£95
Tidewall Gunrig – section with twinlinked railgun turret
Tidewall Dronepoint – section with 4 detachable drones
Tidewall Shieldlines (x2) – section with defensive lasers
Components may be fielded individually, or combined to from the full Tidewall Rampart
Rules in the box
BoLS has been informed the Tidewall Rampart will be a limited run as a combined boxed set, so buy it while you can.  It will return in time as separate standalone components.
Impressed?  I am!  So much more to come.  Check back soon!