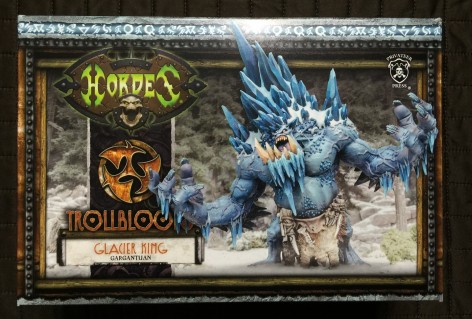 Is it the November weather putting a chill in the air? Nope. It's this guy.
That's right I have the first of the new "gargossals" for your unboxing pleasure. Behold the Glacier King.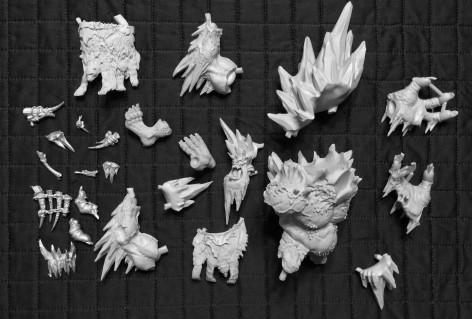 24 pieces might seem like a lot, but the truth is I've seen kits with three times this many parts.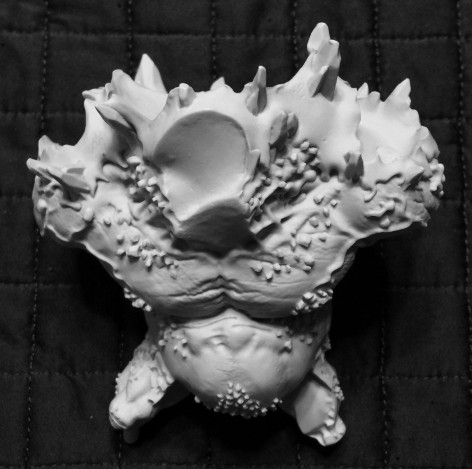 For our first close-up we'll start with this massive torso. Note how they've worked even the smallest wrinkles into the skin.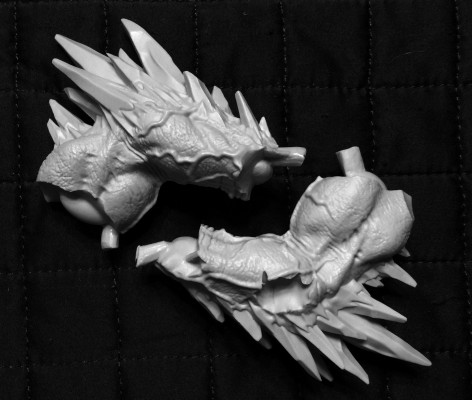 It's the same on the arms.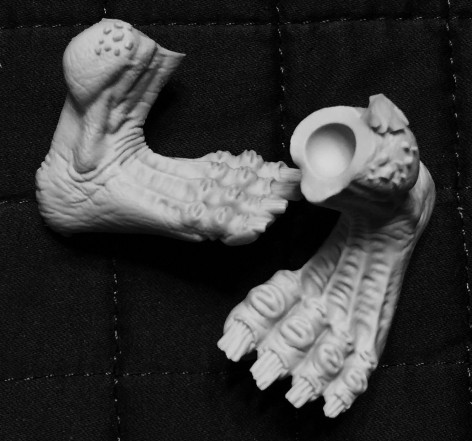 And even his feet. This is where my only quibble comes in. Some kind of anklet or something might have been nice to cut down on gap filling where the two pieces join up. I'll probably fill the gap with super glue and file it down. Shouldn't be too hard.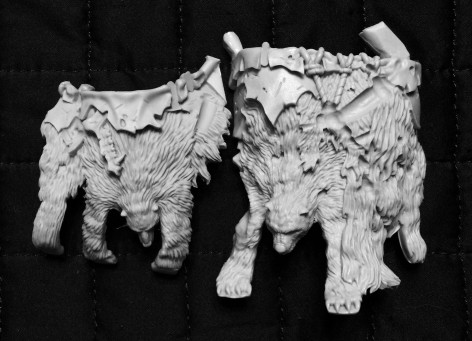 It takes not one but two whole polar bear hides to keep his naughty bits hidden from the world. You've gotta wonder how Borka feels about that.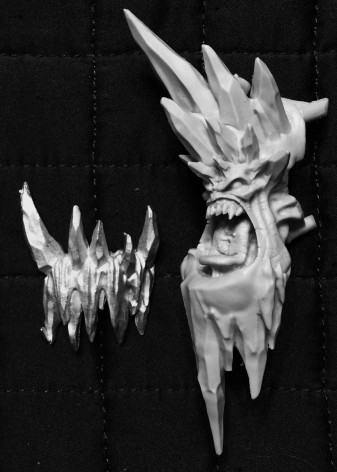 There's that troll face I love!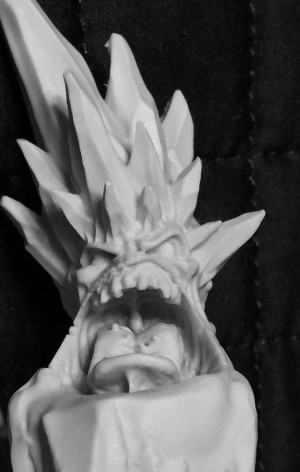 I'm still kind of amazed at just how deep his throat is. How did they cast that?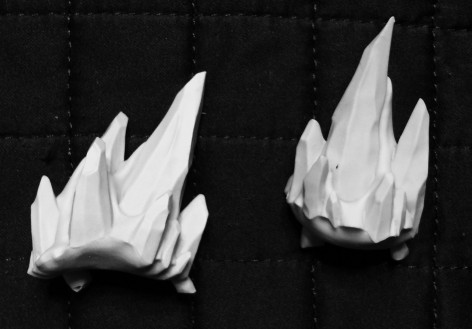 He gets two big frosty "shoulder pads".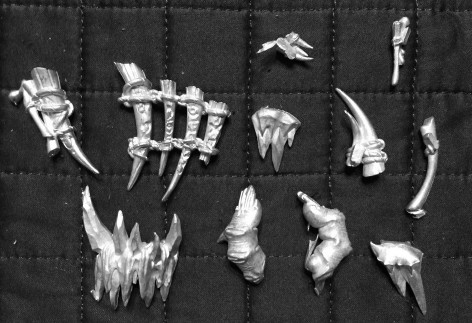 Last up we have all the metal bits. Its a fine assortment of bones, horns, and icicles. There seems to be a bit less metal on this guy than what we're used to with these kits. If there's a reason for that I don't know it.
If you want some ideas on painting your own glacier king you could check out my Rök painting article from a few years back. I hope to get a painting article done for the Glacier King as well, but I doubt the scheme will look too different.
~ Hope you enjoyed the pics! There will be more unboxings headed your way this November. What do you guys think of this massive beast?