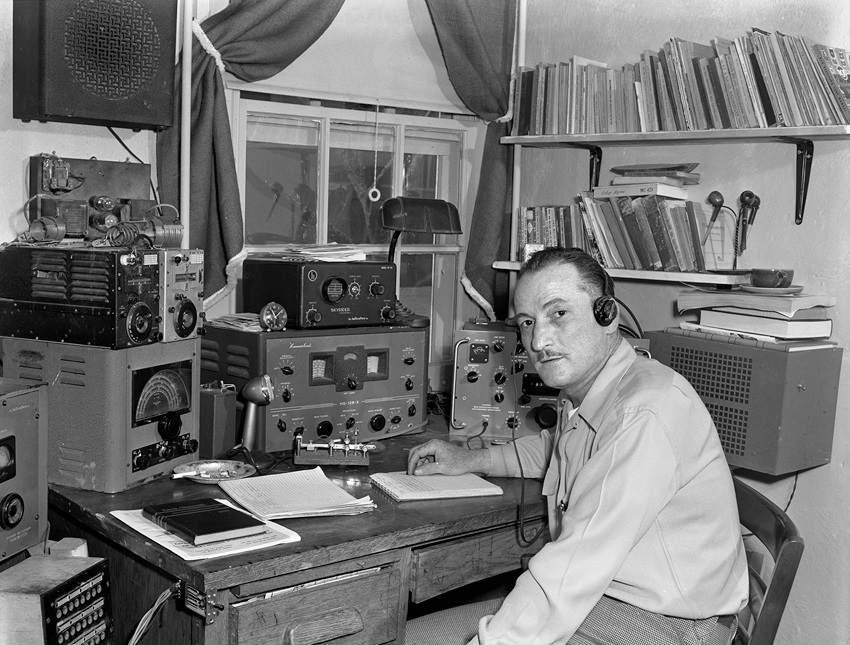 Hey all, Bahkara here! Well, when it rains it pours as we have a lot of episodes this week. Almost all of them are talking about the new Tau and the new Horus Heresy box set. Lets get things rolling!
Masters of the Forge Episode 40 – In a move that is perfectly timed with their appearance on LAtCS, Adam and Snorre conclude their coverage of the Mechanicus with a look at the Dark Mechanicum. They go over the schism and subsequent history of the Dark Mechanicum and then give ideas on fielding such a force in 40K. If you want to take your mechanicus army in a more eveil direction, then listen to this episode and maybe they will inspire you to come up with something new.
Allies of Convenience Episode 29 – In this part of the ETC coverage they talk to all of Team Wales, which is easy since most of Team Wales is on the podcast normally. Its a nice overall team look at the event. Instead of just getting the captain's perspective you are able to hear about the team's experience as they go through each round. Another nice episode. Coverage and episodes like this are nice to listen to if you are an avid tournament player since there seems to be a bit of a dip in tournament podcasts right now.
Allies of Convenience Episode 30 – Among the flood of episodes released this week is the first look at the Tau Codex. A nice collection of guys discuss their initial responses to the codex and some of the new ways to run the army that spring to their minds initially. I enjoy the very different perspectives that are brought to the table with people from different parts of the world contributing. I look forward to their look at the codex after a few tournaments.
Forge the Narrative Episode 120 –  A nice episode that give you their first impressions of the Tau codex and what their plans are for the new 30K boxset. They give a lot of good ideas fr using the 30k box as a starting point for your legion. I am looking forward to a more thorough look at the Tau codex.
…And the Rest!
Life After the Cover Save Episode 158 – Blake and Ed interview the hosts of Masters of the Forge, Adam and Snorre. I's a very good and funny episode as you get to see the more uninhibited side of the guests as they talk about different subjects and answer the Filthy Fifteen.
Jaded Gamercast Episode 248 – Part 2 of their Wrath of Kings coverage. They go over their initial thoughts about the game and discuss what they like and dislike about it. They also talk about the Dropfleet Commander kickstarter briefly, but their response is expected as they are heavily invested in Firestorm Armada. If you are looking for a new skirmish system to try out or have some interest in the game then you should listen.
Eye of Horus Episode 37 – This episode clocks in at over 4 1/2 hours! They go in depth with the Imperial Fists. They go over the history and characters of the VII Legion. If you are a fan of the Imperial Fists in 40K or 30K then give this one a listen.
Signals from the Frontline – Always a good listen for new and rumors on 40K and other miniature games in the industry.
Also out This Week.
Muse 101 (Warmachine)
Beer Phase Episode 7 (General Fantasy)
Heroic 28s Episode 122 (40K)
Heelanhammer Episode 139 (AoS)
Countercharge Episode 8 (KoW)
Countercharge X Episode 25 (KoW)
Mob Rules Episode 9 (40K)
Long War Episode 25 (40K)
Mayacast Episode 57 (Infinity)
Chain Attack Episode 229 (Warmachine)
Crippled System Episode 135 (Warmachine)
Combo Smite Episode 98 (Warmachine)
Arcane Assist Episode 10 (Warmachine)
Ghost Army Episode 12 (Bolt Action)
Ghost Army Episode 12.5 (Bolt Action)
Diesel N' Dust Episode 17 (FoW)
Southern State of 40K Episode 38.2 (40K)
Ley Line Episode 1 (Warmachine)
NGC40K Episode 9 (40K)
A Thrall Life Episode 25 (Warmachine)
MoM Episode 243 (Warmachine)
Muse on Minis:Miami Episode 77 (Warmachine)
Battle Driven Episode 34 (Warmachine)
Canhammer Episode 64 (General)
Canhammer Episode 65 (General)
Allies of Convenience Episode 31 (40K)
Allies of Convenience Bonus Episode (40K)
As always, give my podcast, TFG Radio, a listen. We talk 40K mainly but delve into other game systems. This week we also talk Tau, 30K, and school lunch ladies!
Have a different opinion? Post in the comments below or email me at [email protected] and let me know!