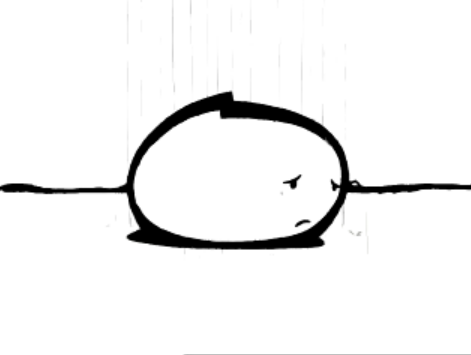 Pimpcron wonders if something is wrong.
Hello people of Earth! The guy who pimps Crons all the time is coming to you today with a serious concern about our friend Games Workshop. We all have noticed Games Workshop acting strangely over the last year or two. And the more I thought about it, the more I'm starting to worry that GW is showing signs of depression. I think something serious is going on that is disturbing our good frenemy (friend + enemy for the non-hip people out there). Don't get me wrong, I'm not making light of people with depression or depression as a crippling problem that real people face everyday. I have just noticed that there are some absurd connections to be made. So naturally, I connect them.
I went online and looked up what the signs of depression are, and got really scared. Come along with me as we discover that this is not a joke: GW has depression. Each section header is a real sign of depression:
Feelings of Helplessness and Hopelessness
A bleak outlook—nothing will ever get better and there's nothing you can do to improve your situation.
Um, this symptom has been with the company for a while apparently. I mean, they based a whole game franchise on something called the "Grimdark". I'm not sure exactly what that term means, but it seems pretty Emo. And if I know anything from passing exposure to Emo stuff-and-things, that means they are probably depressed.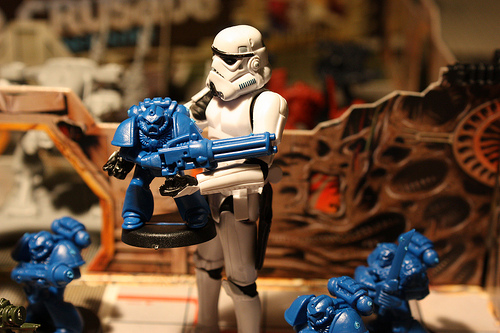 Unrelated, but I thought it was adorable.
Loss of Interest in Daily Activities
No interest in former hobbies, pastimes, social activities. You've lost your ability to feel joy and pleasure.
We can all see this symptom easily in our dear friend Games Workshop. The new Tau codex is optional to buy????!!!!! Age of Sigmar game rules and unit rules are free?! I'm sorry, but we all know if there is something GW loves more than anything in the world, it's making sweet, un-consenting love to our wallets. Does Games Workshop have a fever? Are they feeling well? I've noticed that they have been acting strange with social media over the years. Taking their Facebook and Twitter accounts up and down, not responding to my letters, they haven't even "liked" one of my adorable cat videos lately. This is all a bad sign guys. Game over man!
Appetite or Weight Changes
Significant weight loss or weight gain—a change of more than 5% of body weight in a month.
This is another obvious one. They have been trimming the fat from all of their retail stores, closing their bigger stores called "Battle Bunkers" in the U.S. and making nearly all of their stores into one-man operations. These stores used to have a handful of employees staffed at all times to run demos, sell stuff and offer hobby tips for customers. Now the ones in my area are only open 5 days per week and close for lunch so that their single employee can go eat. It seems to me like GW is definitely doing some purging.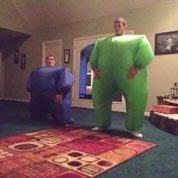 You're not as fat as you think Gee-Dub.
Sleep Changes
Either insomnia, especially waking in the early hours of the morning, or oversleeping (also known as hypersomnia).
This one I can't prove, but I always imagined that our Plastic Crack Overlords didn't sleep anyway. They just bathed in bath tubs full of our money and internet complaints, and that rejuvenated them via osmosis. Little did you know that every time you complain about them on the internet, they use those for their soggy, salty baths in hopes of gaining immortality.
Anger or Irritability
Feeling agitated, restless, or even violent. Your tolerance level is low, your temper short, and everything and everyone gets on your nerves.
For this one we have to look no further than their bullying of poor, little Chapter House. It was sad that all of us just sat by and watched GW beat up Chapter House while we recorded it on our phones. Not one of us stepped in and stopped them. They did the same thing with bits sellers and their sales agreements with independent retailers. GW, we are concerned about you. Do you wanna sit down and talk about it, Slugger? You know, you can't just punch your way through all of life's problems.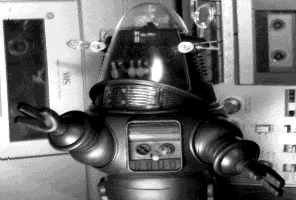 Calm down, Cult Mechanicus thing.
Loss of Energy
Feeling fatigued, sluggish, and physically drained. Your whole body may feel heavy, and even small tasks are exhausting or take longer to complete.
Well, it's well known that the new Harlequin skimmers had been designed years ago, and were just released recently. And word has it, that new models and books sometimes sit on the shelf for years fully "completed". And that brings me to another point. Many of their books they release are full of rules discrepancies, poor wording and some are just down right not finished. This all sounds like they get exhausted doing everyday tasks like making codices. Poor little guys, it seems they've tuckered themselves out in the middle of what should have been one Ad Mech codex and had to release it as two.
Self-Loathing
Strong feelings of worthlessness or guilt. You harshly criticize yourself for perceived faults and mistakes.
What could be a clearer sign of self-loathing for a company than changing their CEO? It's the corporate equivalent of a drastic make-over, and a sign that they hate the way they look and desperately need a change. Maybe they listen to all of the haters out there and have a skewed view of themselves. Games Workshop, God made you beautiful just the way you are. You are a unique little snowflake and the haters are just jealous. You don't have to go changing yourself to meet other people's standards.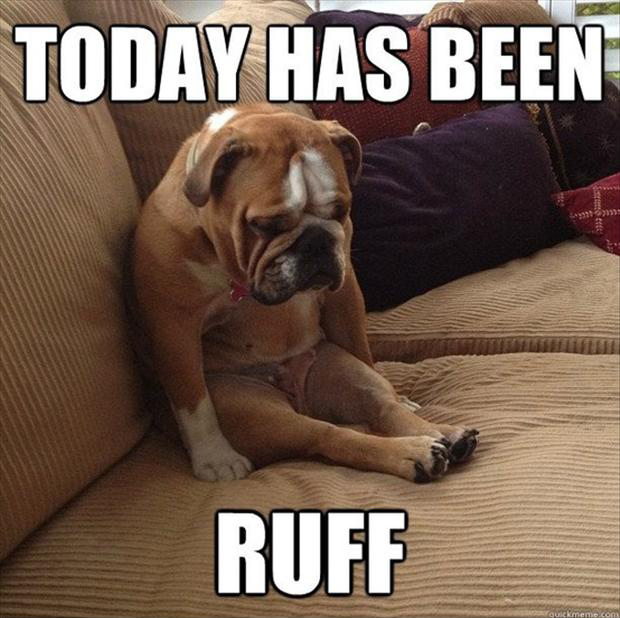 Reckless Behavior
You engage in escapist behavior such as reckless driving, or dangerous sports.
For any of you that might say that GW is fine, dandy, and totally not being reckless, I have three words for you: Age of Sigmar. I mean, if you told us a couple years ago that they were going to just scrap the game that made them famous and substitute it with a game that involves no points and measuring beard length, we would have all laughed. We aren't laughing anymore.
Concentration Problems
Trouble focusing, making decisions, or remembering things.
Well this one is obvious, anyone with working optics can see that their release schedule has been crazy lately. The old GW that we all know and love used to stick to codices for several months as they carefully released new models to go along with the new codex. But in recent years our Games Workshop has been showing erratic behavior: with nearly a new codex each month and they can't seem to stick with one book format across all of the codices.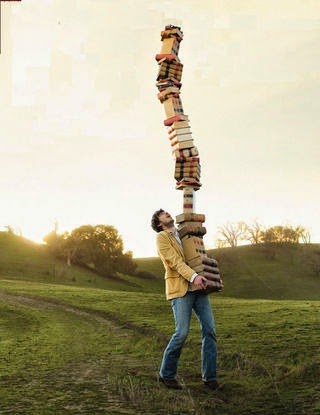 Here's all of the supplements, data slates, codices, and algebra I need to play.
Unexplained Aches and Pains
An increase in physical complaints such as headaches, back pain, aching muscles, and stomach pain.
You and I know that Games Workshop has had some aches and pains in sales and stock prices over the years. I hope they're at least taking an Aleve or something to take the edge off the pain. Games Workshop is well over thirty years old now, they need start realizing that they aren't the spry young chicken they used to be. Things start to get harder for older companies; the younger, more flexible companies come into the job market and try to take the older companies' jobs. Maybe GW should go back to school to stay competitive.
Here is What Could Be Causing Their Depression
I haven't heard anything, but maybe their parent companies are getting a divorce?
Or maybe there is a cute company GW has been trying hard to merge with and they just got turned down?
It could be that Games Workshop has a brother or sister company that isn't doing well and Gee-Dub is worried.
Maybe some company close to them went belly-up?
Have you had enough of my bad corporate puns? Okay, I'm spent.
As a bonus, these headers are real signs of depression, so if you find yourself or someone displaying these, take action! Get help: talk to a counselor, therapist, doctor or close friend.
Now do you see what I mean? GW is definitely showing signs of depression. How can we cheer them up?
Hey, I'm a guest on Episode #114 of Preferred Enemies! We discuss creating your own narrative missions and I explain my 4 rules for making them, and my 3 point template I use when designing my own! Please check it out HERE!
Want to witness my slow descent into madness first-hand? Check out my blog at www.diceforthedicegod.com