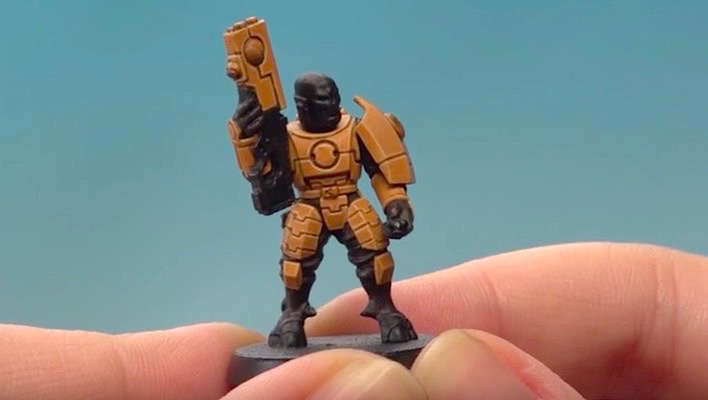 The GW Advent Calendar Day 2 is here! It's time to paint up Tau and start playing with your 40K Chaos Warband!
GW Advent Calendar – DECEMBER 2
"The theme for this year's advent calendar is Chaos (appropriate considering Archaon's return), so expect plenty of Chaos Lords, Chaos Space Marines and Daemons committing dastardly deeds and concocting nefarious plans."
Warhammer TV
WHTV Advent Calendar Day 2 –T'au Sept Armour
Ever wondered how to paint the classic ochre colour of the T'au Sept? In this tutorial Emma will show you how.
Black Library

DESCRIPTION
Bow before the Dark Gods and gather followers to your banner, then unleash them on your foes in desperate battles as you seek the gods' favour. 'Warhammer 40,000: Path to Glory' allows you to pick a Chaos Space Marine champion, generate a warband to follow them, and lead them to glory against rival champions in games of Warhammer 40,000. Only the truest devotee of Chaos will rise to achieve the ultimate reward: immortality as a Daemon Prince!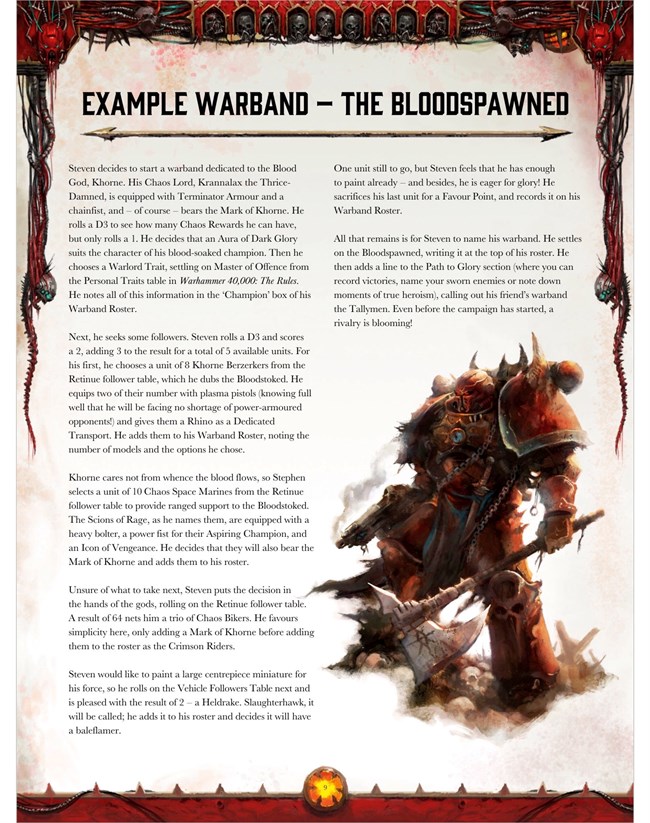 This title is available in two editions, designed to provide the best reading experience on mobile phones and tablets. But you don't have to choose – buying this product will allow you to download both versions, so you'll always be able to have the right edition on your device. Both versions are ePub 3 files. For more information about these, check out our Formats and Ranges page.

THE STORY
The Warson, a Khornate champion, leads his warband on a mighty quest across the realms. Over and over he proves his might against the Stormcast Eternals, but how long can he escape Sigmar's judgment?
Written by Nick Kyme
READ IT BECAUSE
It's a blood-soaked and brutal tale that pits the followers of Khorne against Sigmar's champions. Which god's servants will come put on top?
~ Have at it!