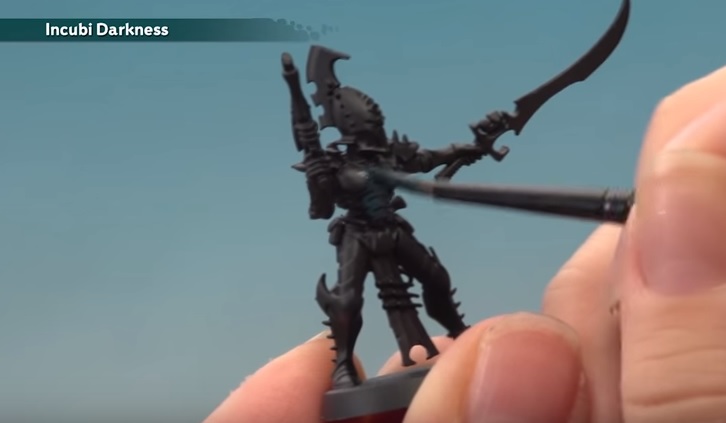 Time to paint up some Kabalite Armour – it's Christmas Eve Eve! Advent Day 23 is coming your way!
GW Advent Calendar – DECEMBER 23
"The theme for this year's advent calendar is Chaos (appropriate considering Archaon's return), so expect plenty of Chaos Lords, Chaos Space Marines and Daemons committing dastardly deeds and concocting nefarious plans."
Warhammer TV 
WHTV Kabalite Warrior Armour – Advent Calendar Day 23
In this video tutorial Emma shows you how to paint the eerie green tinted armour of the Dark Eldar Kabalite Warrior's armour.
Black Library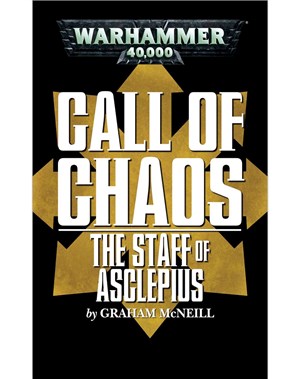 THE STORY
Wounded Ultramarines Apothecary Isstvan Cantaro, the last survivor of an attack on his ship, seeks to protect the sacred gene-seed of his battle-brothers from the vile intent of Dzyban of the Emperor's Children, and the hundreds of cultists now stalking the ship.

Written by Graham McNeill

READ IT BECAUSE
The most sacred duty of the Space Marine Apothecary – to keep safe the genetic material from which new Space Marines are made – goes under the spotlight. Graham McNeill has crafted a tight, tense tale with twist after twist and a great insight into these most noble of Adeptus Astartes warriors.

DESCRIPTION
Bright colours and interesting visual effects are the hallmarks of the warbands devoted to the Changer of Ways. This eBook gives you ideas for two different colour schemes to make your Tzeentchian Chaos Warriors stand out. The shifting metallic blue and green of the Bleak Horde and the stygian darkness of the Brethren of Moeraix both receive full step-by-step guides.

READ IT BECAUSE
It includes two stunning and quite different colour schemes for Warriors of Tzeentch, including some interesting tips and techniques. We love the Brethren of Moeraix scheme so much, there might be some Chaos Warriors getting bought and painted very soon…
There is still time for some last minute shopping, right?