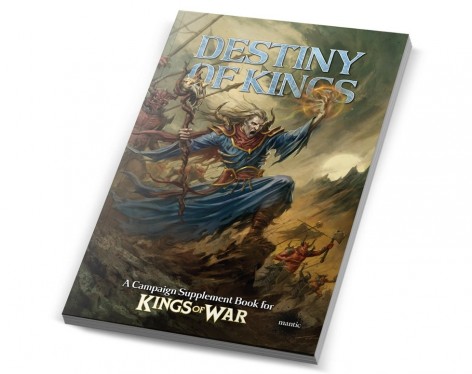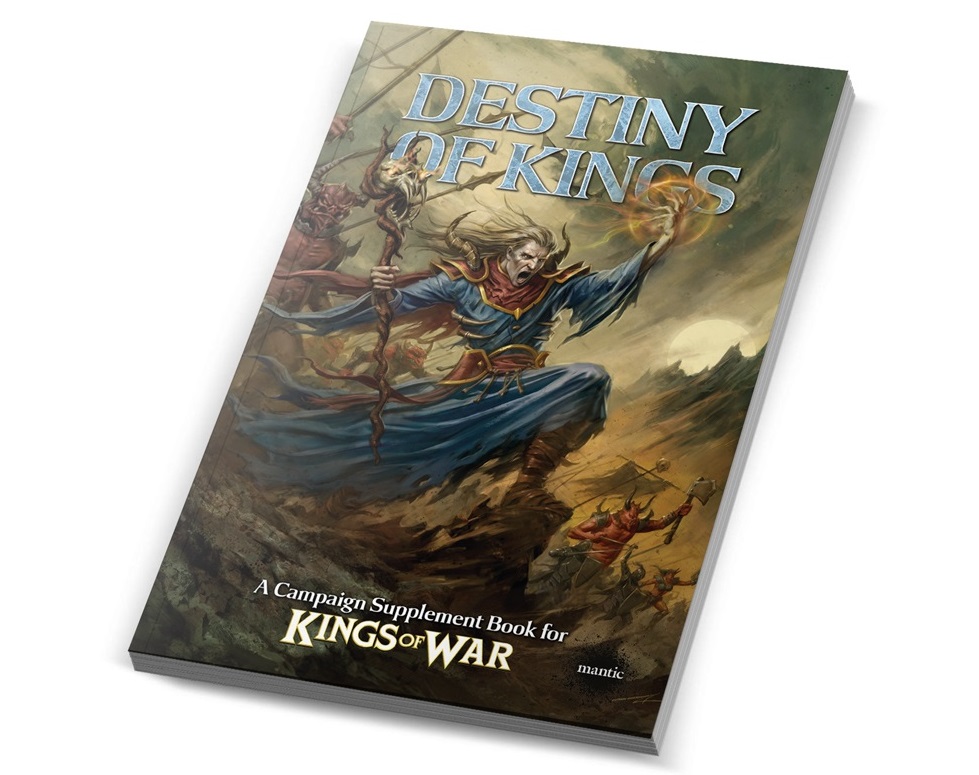 Mantic Games has a NEW Campaign Supplement for Kings of War – come check out the insides of this book and join the Kings of War!
Hey BoLS Readers! Destiny of Kings, the new campaign supplement book has a ton of new stuff to spice up your Kings of War experience.  If you want more narrative action, tips on running a campaign or just some new scenarios to smash face this is the book for you:
I really like the layout of this book. The front is all campaign tips and "how-to" run a successful campaign. The back is all about different scenarios and ways to play. It's even got a really cool narrative campaign with a Dungeon Saga tie-in!
Mortibris the Necromancer is up to no good and you can either join his undead and demon legions or rise up with the Dwarf and Basileans to stop him. It's even got a few new characters with points for you games!
via Mantic Games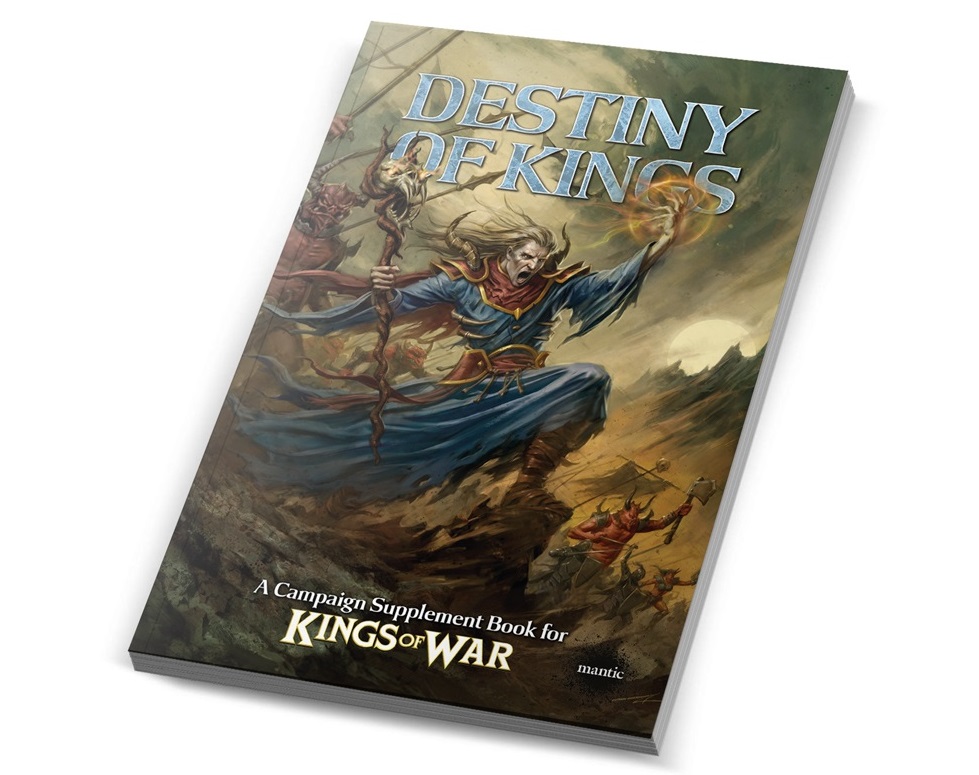 Mortibris the Necromancer cursed and spat in the dust as he saw the host which awaited them. Leave it to the Elves to meddle in matters which did not concern them. With the Dwarfs and possibly the Basileans soon to be at his back, he could ill-afford further distractions here. No matter. The Elves facing him had no idea of the power he could unleash. Not even the blighted maiden at their head, whose essence he recognised readily enough… Madriga!

The Destiny of Kings is a campaign supplement for the fantasy mass combat game Kings of War. A copy of Kings of War is required to use this book.

Within this 64 page softback book you will find:
Map-based Campaigns

Narrative Campaigns

The Quest of the Necromancer Campaign

New Heroes
Hit it Mantica players!