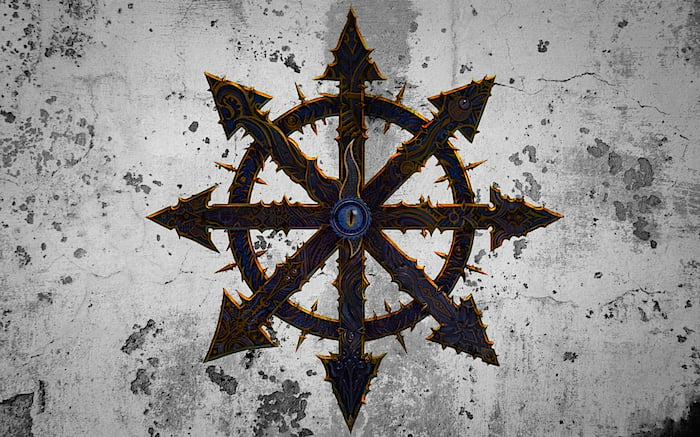 Come see the latest pics of this week's newly renamed Chaos "Slaves to Darkness" and thier new Batallion Box!
via George Smiley 1-24-2016
Here is the big new Batallion box and large number of reboxed "Warriors of Chaos Slaves to Darkness" kits on oval bases.
Lord Heldrath's Chaos Deathtide:

€145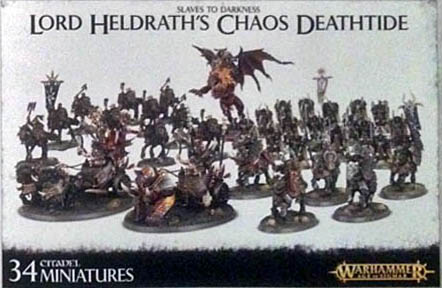 Here's the new combo box – for the "Slaves to Darkness" Chaos sub-faction.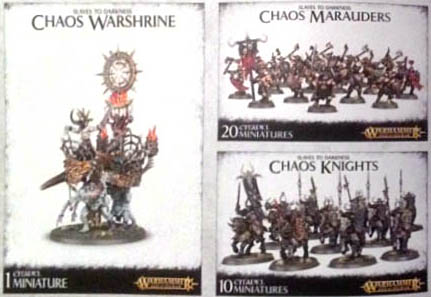 Check out our new sexy 2016 oval bases!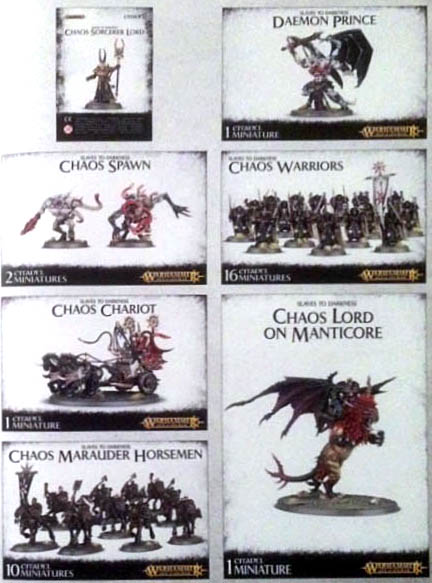 (BoLS Lounge)
~ It looks like this will close out the Age of Sigmar releases after 7 weeks – next week – The Wulfen Return!!!