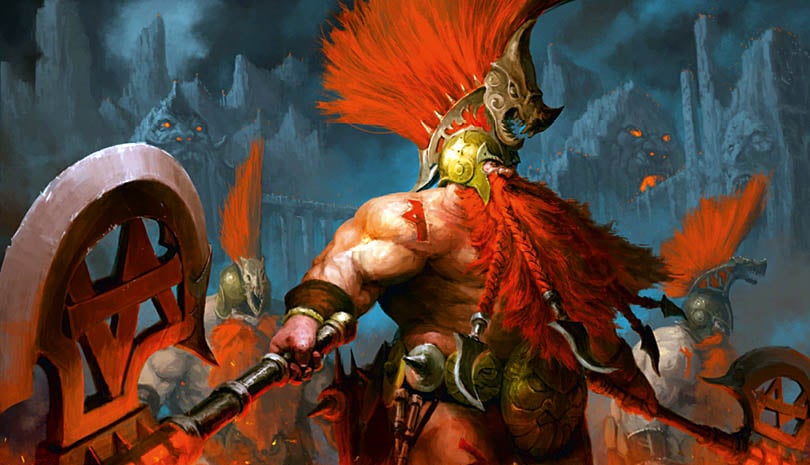 One gamer just got some fantastic pics of the upcoming Fyreslayer minis at Warhammer World.  Take a look!
pics vis HeelanHammer 1-10-2016 (Twitter)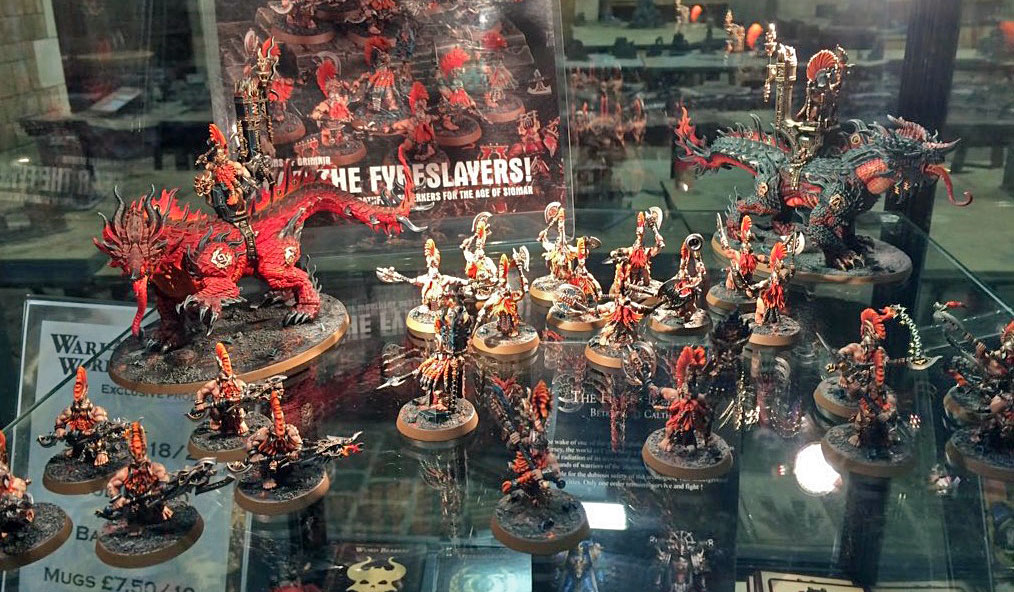 The range arrayed…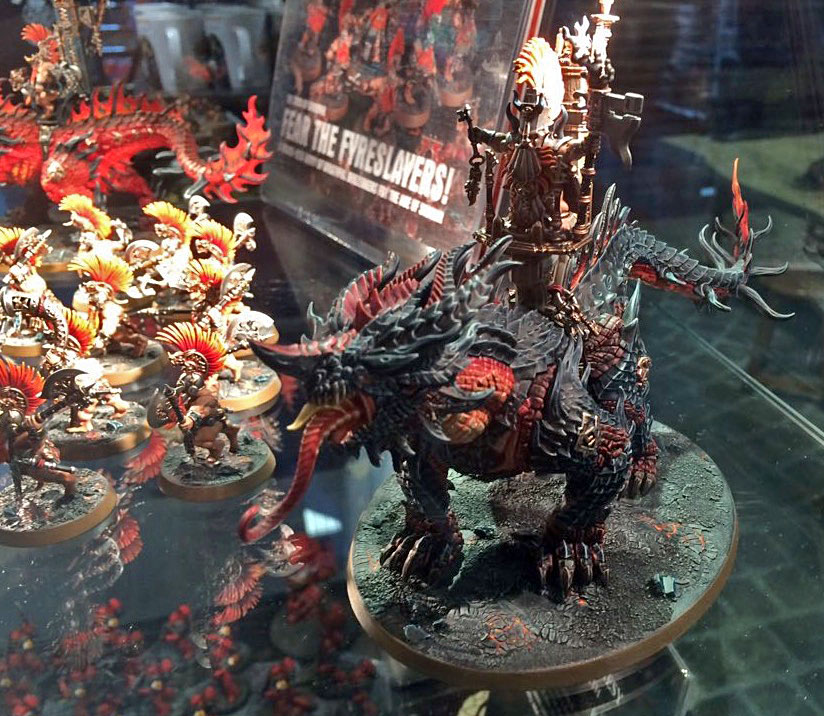 The Ur-Salamanders are growing on me!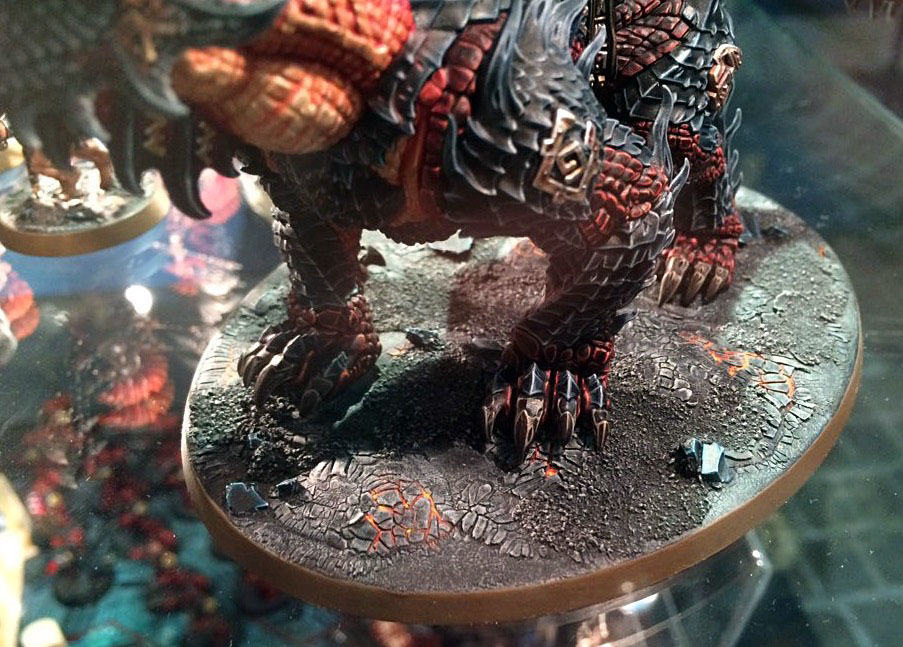 Look at the lava detail on that base – NICE!
What do you all think of the size and details of the Salamander kits now?