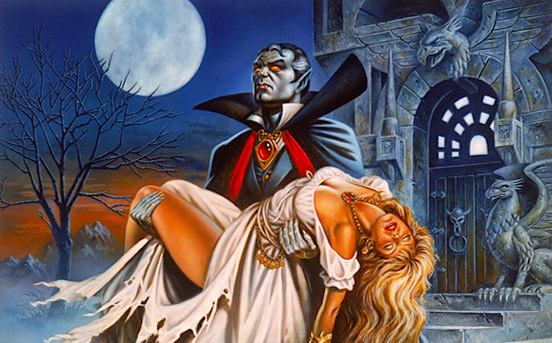 Get ready for a return to Ravenloft on 2016 D&D players.  Here's the latest:
via ENWorld's Morrus
"The new Dungeons & Dragons storyline will be called Curse of Strahd. I'm hearing that Tracy and Laura Hickman, who wrote the original 1983 Ravenloft adventure, have some involvement, and it will be set in Castle Ravenloft. The PCs will be sent to Strahd's realm by Madam Eva (using a tarokka deck). While the Ravenloft name is being used, I don't know if it's actually set in a demiplane or if it's set in the Forgotten Realms, but the land of Barovia certainly exists."
A quick search for "STRAHD"  on the official Dungeons & Dragons site reveals this: (note the dates)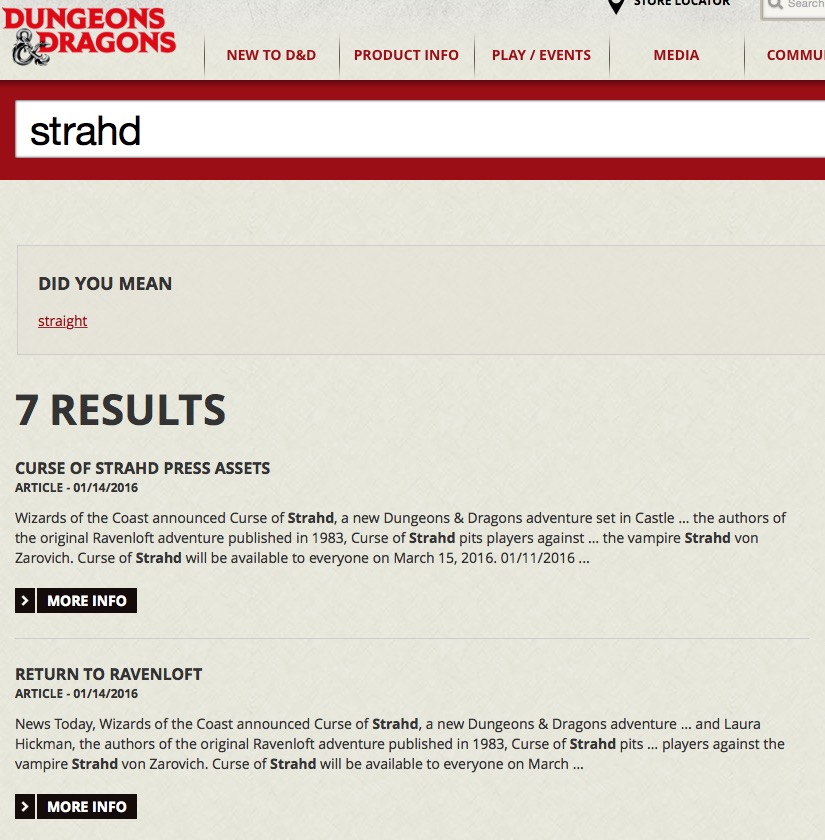 The posts themselves are empty, but based on the titles and descriptions it looks like the WotC staff have been working up some articles that aren't quite ready for public release.  So it looks like you all better get ready for some vampire – Ravenloft action in the year ahead.

Ravenloft
Ravenloft is a campaign setting for the Dungeons & Dragons roleplaying game. It is an alternate time-space existence known as a pocket dimension called the Demiplane of Dread, which consists of a collection of land pieces called domains brought together by a mysterious force known only as "The Dark Powers". Each domain is mystically ruled by a being called a "Darklord".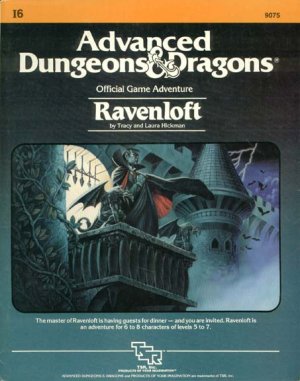 Ravenloft is an adventure module for the Dungeons & Dragons (D&D) fantasy role-playing game. The American game publishing company TSR, Inc. released it as a standalone adventure booklet in 1983 for use with the first edition Advanced Dungeons & Dragons game. It was written by Tracy and Laura Hickman, and includes art by Clyde Caldwell with maps by David Sutherland III. The plot of Ravenloft focuses on the villain Strahd von Zarovich, a vampire who pines for his lost love. Various story elements, including Strahd's motivation and the locations of magical weapons, are randomly determined by drawing cards. The player characters attempt to defeat Strahd and, if successful, the adventure ends.
~I would expect WotC to make the formal press announcements any day now.