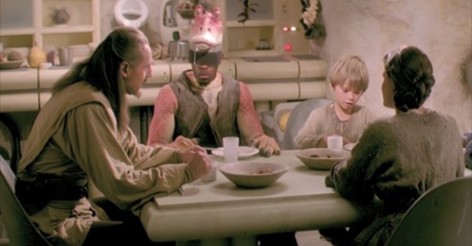 This behind the scenes documentary is informative… in an unintended way.
The official Star Wars Youtube channel released a making of doc that was part of the Episode I special edition DVD release. It covers the entire making of the movie – from pre-production to release. It's obvious that everyone went into the project aiming to make a great movie, but it all unraveled – as seen on the expressions that show up on the faces of the production and creative teams – starting as early as story boarding. It's an inside look at how a potentially compelling film became one of the most reviled parts of the Star Wars franchise.
"The biggest trap people fall into in these movies, they go too far." – George Lucas
Yes, George, you did.
What are your thoughts on all of this?