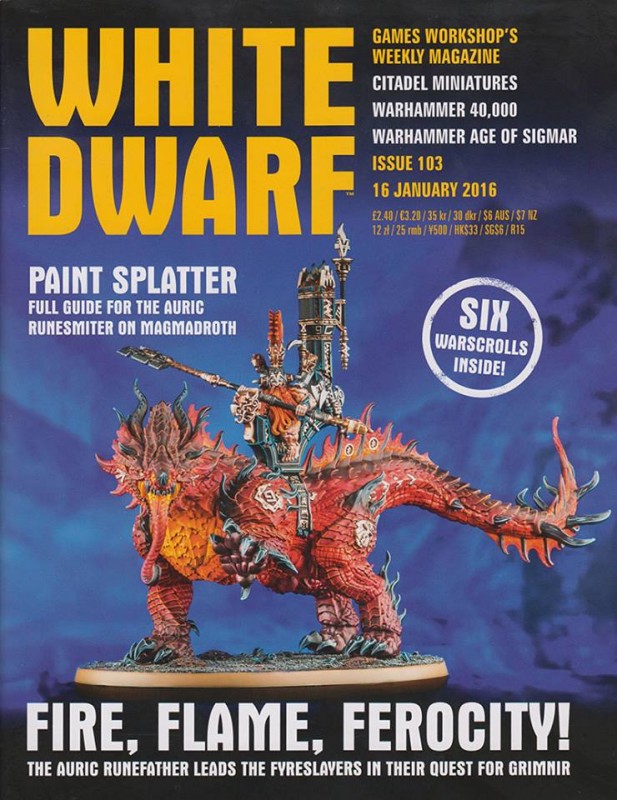 The Fyreslayer's Big Beasty – The Magmadroth – has been REVEALED. Come check out the latest Pics!
We now know the name of the big Ur-Salamander for the Fyreslayers that was leaked last week – the MAGMADROTH!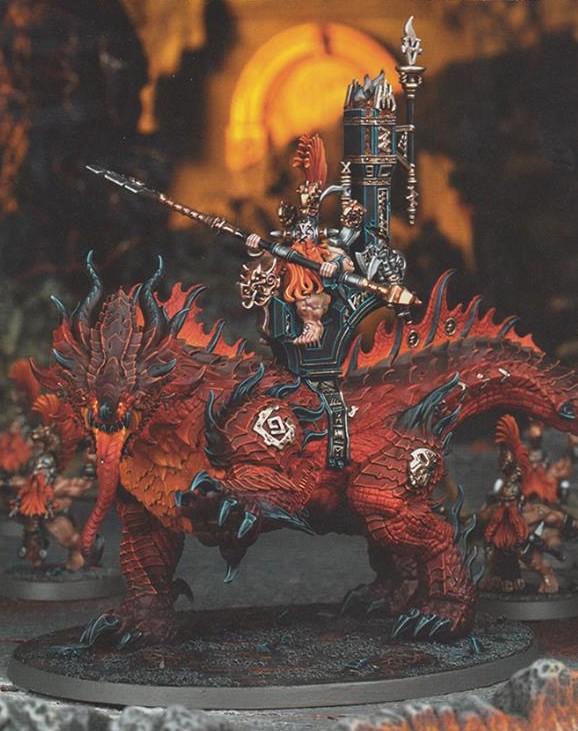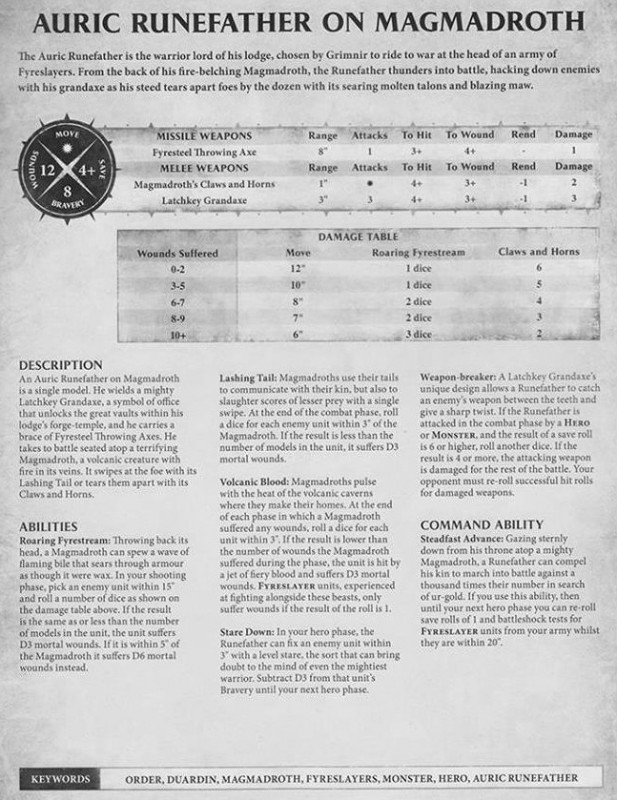 The Magmadroth apparently has two different builds: Auric Runefather on Magamadroth or Auric Runesmither on Magmadroth.
According to the rest of the pics leaked this kit will run $110 – it's definitely one of the pricer kits for Age of Sigmar, but it's also one of the larger models.
For the full spread of leaked (all SIX Warscrolls & More) pics go check them out here:
Magmadroth – Better than "Fyreblood Ur-Lizard Slayer Beast"