The Bell Tolls for Alan Rickman

Legend of the stage and screen, director, and painter Alan Rickman has passed away at age 69.
Alan Sidney Patrick Rickman (21 February 1946 – 14 January 2016) was an English actor and director, known for playing a variety of roles on stage and screen, often as a complex antagonist. Rickman was a member of the Royal Shakespeare Company performing in both modern and classical theatre productions. His first major television role came in 1982, but his big break was his role as the Vicomte de Valmont in the stage production of Les Liaisons Dangereuses in 1985, for which he was nominated for a Tony Award. Rickman gained wider notice for his film performances as Hans Gruber in Die Hard and Severus Snape in the Harry Potter film series.
He started his acting career at 26, after working as a graphic artist for many years, at the Royal Academy of Dramatic Art; and worked in experimental and repertory theater upon graduation. He joined the Royal Shakespeare Company in the early 80s, and was nominated for a Tony for his performance of Vicomte de Valmont in Les Liaisons Dangereuses while with the company. Though his career turned toward the silver screen later that decade he never gave up the stage.
From The Guardian:
The actor had been a big-screen staple since first shooting to global acclaim in 1988, when he starred as Hans Gruber, Bruce Willis's sardonic, dastardly adversary in Die Hard – a part he was offered two days after arriving in Los Angeles, aged 41.

Gruber was the first of three memorable baddies played by Rickman: he was an outrageous sheriff of Nottingham in 1991's Robin Hood: Prince of Thieves, as well as a terrifying Rasputin in an acclaimed 1995 HBO film.

But Rickman was also a singular leading man: in 1991, he starred as a cellist opposite Juliet Stevenson in Anthony Minghella's affecting supernatural romance Truly, Madly, Deeply; four years later he was the honourable and modest Col Brandon in Sense and Sensibility, starring and scripted by Emma Thompson. He was to reunite with Thompson many times: they played husband and wife in 2003's Love, Actually and former lovers in 2010 BBC drama The Song of Lunch.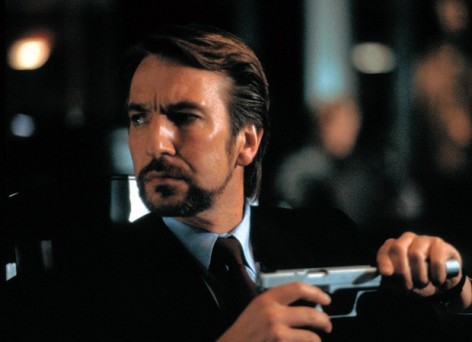 And who can forget…
Subscribe to our newsletter!
Get Tabletop, RPG & Pop Culture news delivered directly to your inbox.
He introduced himself to a new generation when he took up the mantle of Severus Snape – a role he carried through 8 movies. Co-star Daniel Radcliff posted this on social media this afternoon:
"Alan Rickman is undoubtedly one of the greatest actors I will ever work with. He is also, one of the loyalest and most supportive people I've ever met in the film industry. He was so encouraging of me both on set and in the years post-Potter. I'm pretty sure he came and saw everything I ever did on stage both in London and New York. He didn't have to do that. I know other people who've been friends with him for much much longer than I have and they all say "if you call Alan, it doesn't matter where in the world he is or how busy he is with what he's doing, he'll get back to you within a day."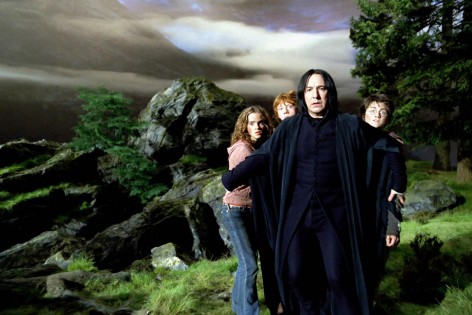 Some of us met him initially as Hans Gruber; others as The Sheriff of Nottingham, or Metatron, or Severus Snape. Whatever the role he was playing Rickman managed to capture us. He was a brilliant talent, and a person that cared deeply for those around him. We'll never forget him.
The bell tolls for you, Mr. Rickman.  The world is a better place for your kindness and your humor.