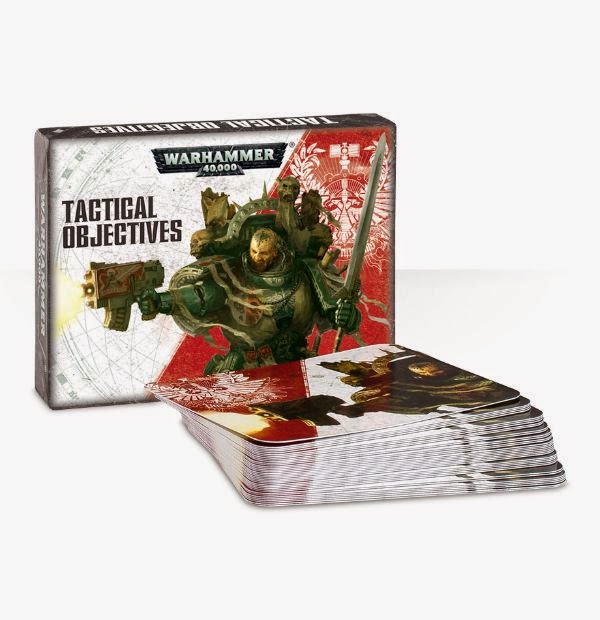 Looking to spice-up your game? Games Workshop now has some new "Tactical Supremacy" Objectives for you to fight over!
Last week's teaser is making a lot more sense after this morning.
image via Scanner 2-7-2016

"Tactical Supremacy, A Xenos Coalition and Krom's Nemesis…"
We learned what the last two were and now we know what the "Tactical Supremacy" tease is:
via Scanner 2-15-2016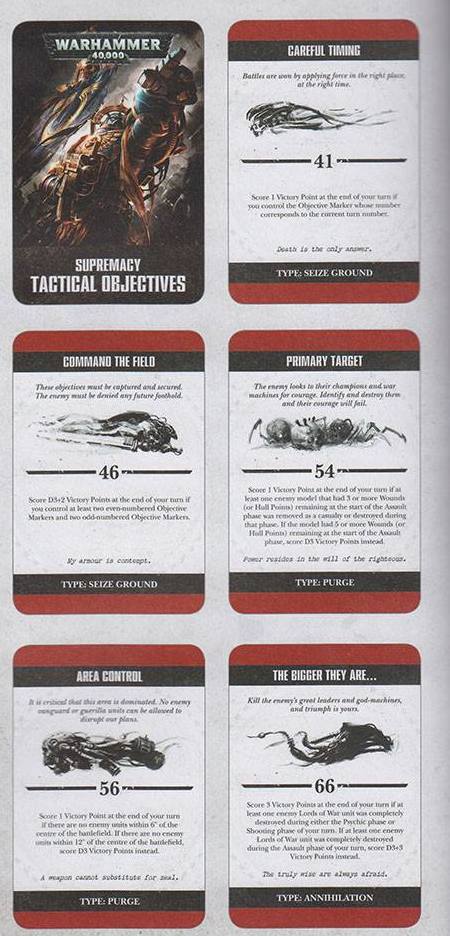 These new Supremacy Tactical Objectives are very much in the same vein as the Maelstrom missions. From the few we see – they do seem a bit harder to pull off but the extra victory points definitely seem worth it! I like these new "bolder" objectives as they encourage players to push a little harder for victory points. You're already going to get those "safe" victory points but if you take the risk you just might end-up with a bigger score. Then again, you may also open yourself up to attack – but will it be worth it?
Those type of situations and questions can really make for an engaging experience and they can help make the "same old game" feel fresh. This also challenges your opponents to stop you from scoring those big VP objectives. I think anything that forces you to try new tactics and strategies out with your army is a good thing. What's your take? Are these new "bigger and more rewarding" objectives a good thing? Do you even use the Tactical Objectives?
Go BIG or go home…