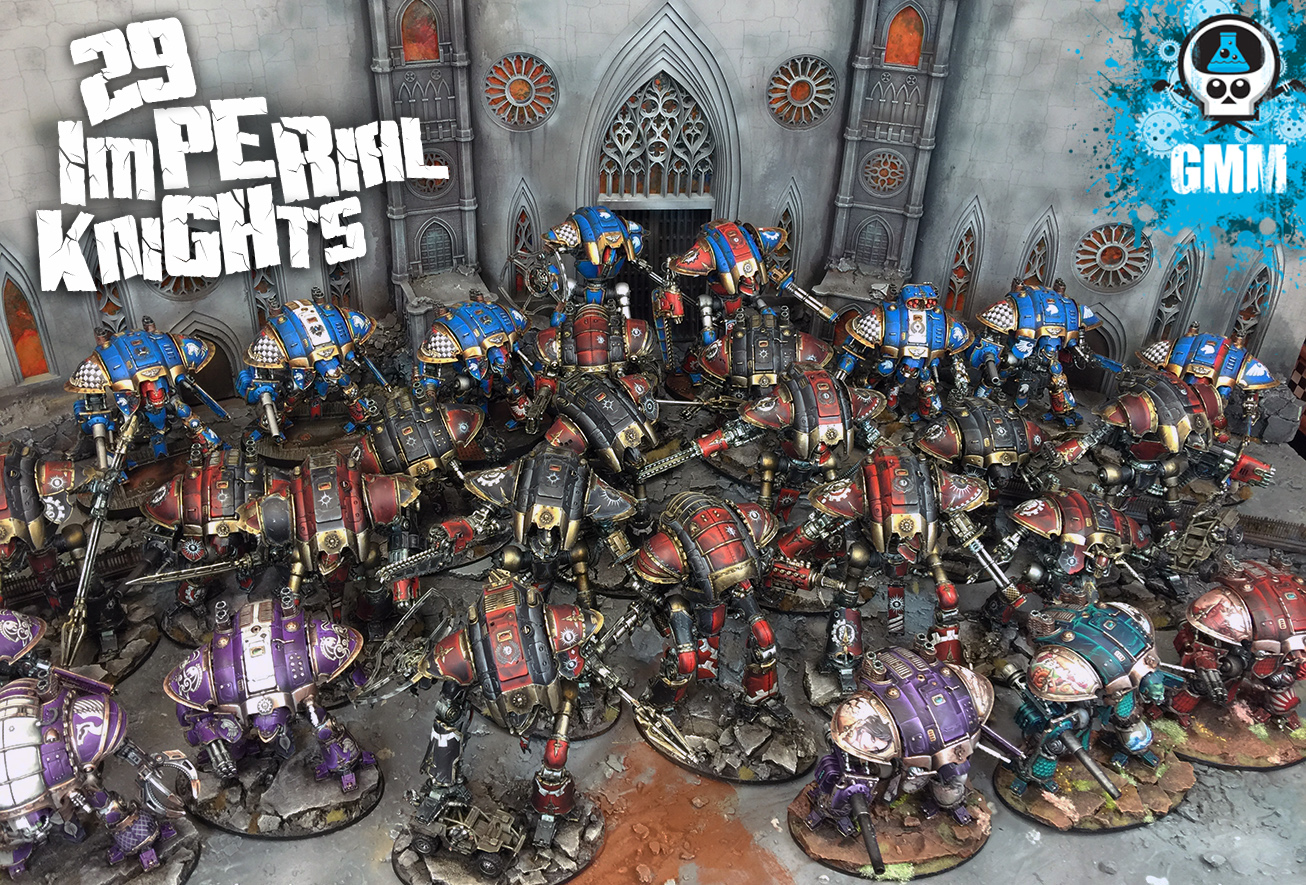 Today we see House Terryn of the set of 29 Imperial Knights. Come see the groundshaking awesome!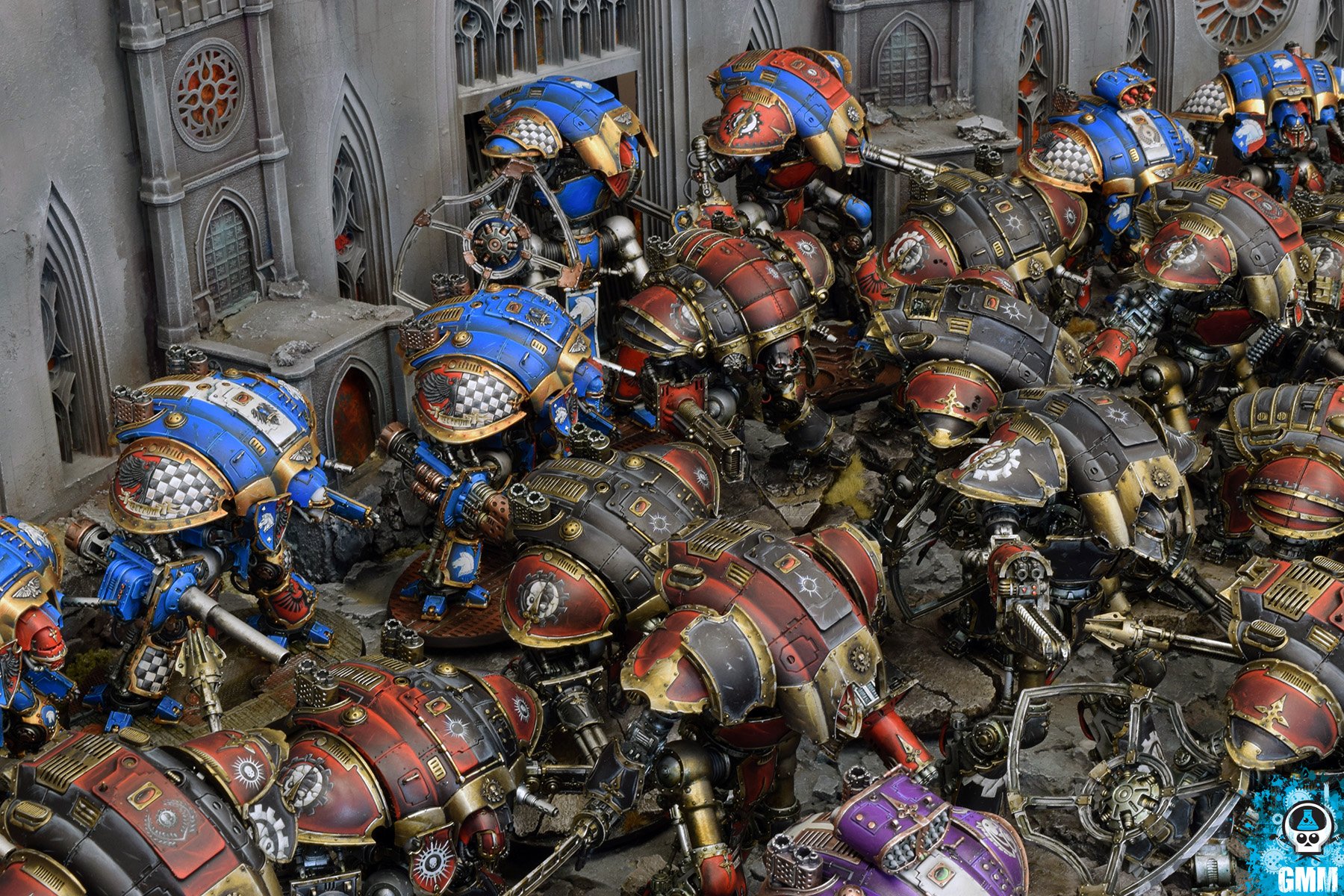 Now for some more in depth looks at each individual house.  This project as a whole is a compilation of four themes and five clients.  Two of the latter are House Terryn, so let's take a look at those.
This section used the Forge World resin upgrade kits for the three plastic Knights as well as an Archon and Lancer.  The Forge World Knights are posed and pinned with 2mm brass rod and all on Dragon Forge resin bases.  All hand blended blue over a solid darker basecoat for a silky finish and sharp color.  The Acheron background is a gift from the Mechanicum, hence the added Mech iconography and heavier red. Much like your own children, you can't really pick a favorite, but these really pop and I am proud of how they came out.  This set was the first one finished and it was very hard to not stop and photograph right away.  I still had 21 Knights to go!
For more images, and more information on my services:
– Enjoy, and see you next time for more!