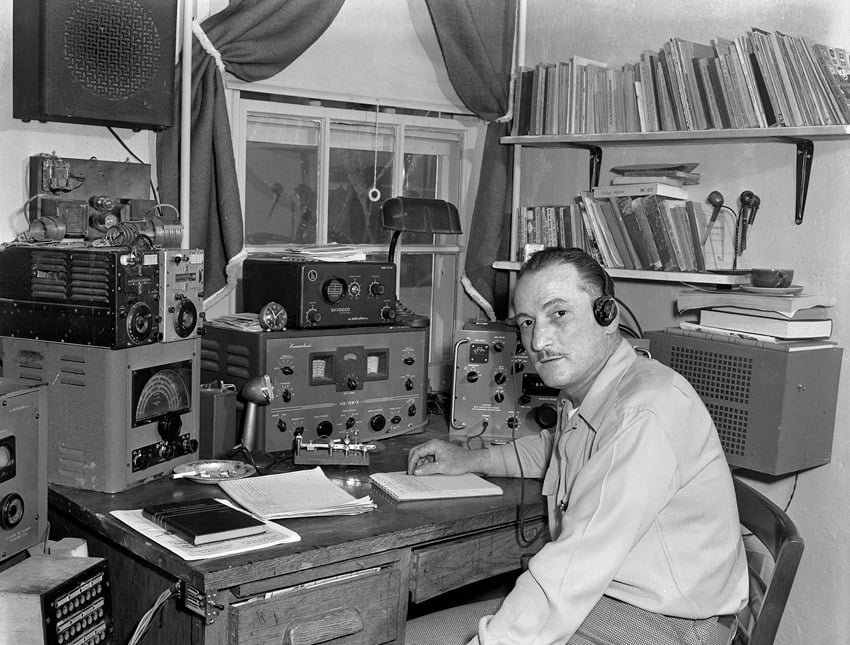 Hey all, Bahkara here for a new week of podcast reviews! A few recaps of both LVO and Horus Heresy Weekender this week. So, with all this excitement going around, lets get on with the show!
Imperial Truth Episode 39 – In this episode they guys discuss the recent Horus Heresy Weekender. They talk about the venue, the lines, and the products that were being showcased. They also go over some of the missteps that occurred over the course of the weekend and maybe suggestions on how to improve them. I enjoyed the episode because it seemed like a nice balance of praising GW and also critiquing them without seeming like a super fanboy or a like a bitter ex boyfriend.  If you weren't able to make the Weekender this episode is one to listen to.
Overlords Episode 181 – The crew double down this week with 2 episodes. This particular episode the group discusses 30K. What I like about this episode is that they take the time to go over the legion traits for half the legions in the first book. It's different from most other overviews in that they don't quickly go over a legion's specific traits but actually discuss their merits and how much they represent the qualities of the legion. They were only able to get through half of them, so I look forward to the second half of the topic.
Life After the Cover Save Episode 167 – Along with the usual banter, Blake and Ed talk with Carl, from the Independent Characters. They talk about Carl's impending return, their trip to Las Vegas and, more importantly, their trip to the U.K. for Salute. If you can't get enough Carl in your life until he comes back, then this should fill your need. For those that can't get enough of their brand of humor, and you play Hearthstone, they have a new, short, podcast called Fartstone. Give it a try.
Also Out This Week.
Jaded Gamercast Episode 260 (General)
Countercharge Episode 12 (KoW)
Countercharge X Episode 49 (KoW)
Chain Attack Episode 244 (Warmachine)
Combat Phase Episode 132 (General)
Masters of the Forge Episode 46 (40K)
Battlehosts  (LVO Recap) (40K)
Personal Flash Paper Episode 9 (Infinity)
Garagehammer Episode 138 (AoS)
Eye of Horus Episode 48 (30K)
Age of Darkness Episode 23 (HH Weekender) (30K)
RFP 2016 Episode 6 (Warmachine)
Long War Episode 39 (40K)
PwMJ Episode 95 (Warmachine)
TDH60 Episode 23 (Warmachine)
Combosmite Episode 108 (Warmachine)
Crippled System  Episode 148 (Warmachine)
NGC40K Episode 15 (40K)
War Council Episode 21 (Hobby)
Rolling the Dice Episode 4 (40K)
Glory & Coin Bonus Episode 3 (Warmachine)
Overlords Episode 182 (40K)
Ironcast Episode 5 (LVO Recap) (Warmachine)
Mayacast Episode 70 (Infinity)
Heelanhammer Episode 145 (AoS)
Wolfkin Episode 54 (LVO Recap) (40K)
NOVA Squadron Episode 43 (X-Wing)
MoM Episode 255 (Warmachine)
News From the Front Episode 101 (FoW)
Behind Enemy Lines Episode 22 (FoW)
Bacon Burgers Episode 25 (Bolt Action)
The Leyline Episode 16 (LVO Recap) (Warmachine)
As always, give my podcast, TFG Radio, a listen. We talk 40K mainly but delve into other game systems. This week we give our LVO recap, talk about The Producer's first 40K games, our local Valentine's Day tournament, and I reignite my feud with an ancient foe!
Have a different opinion? Post in the comments below or email me at [email protected] and let me know!