Wyrd continues their Emissary Previews with the latest for the Neverborn: The Mysterious Emissary – Check out this Wicked looking Nightmare Tree!
via Wyrd Games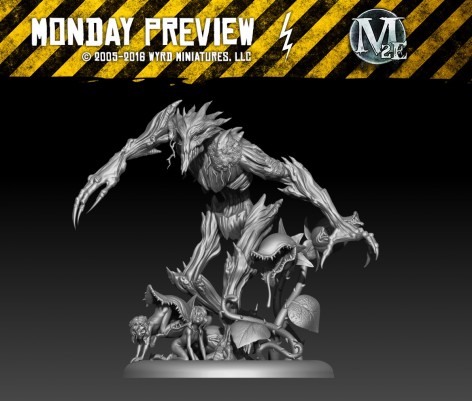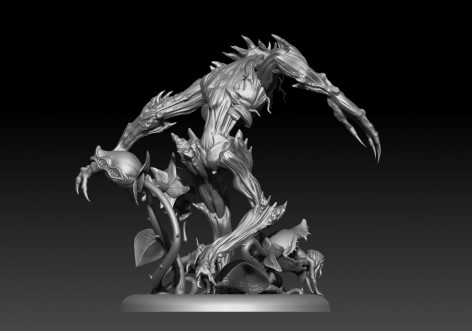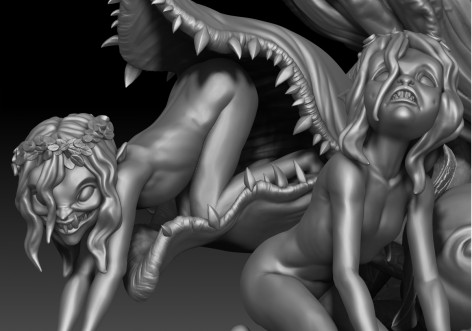 This week's Monday Preview is a look at the Neverborn's Emissary of Fate, the Mysterious Emissary. This is one dangerous plant, able to create terrain that can kill as well as packing quite a wallop itself. Like the other Emissaries, the Mysterious Emissary comes with upgrades to suit each Master that is capable of hiring it.

Come on over to our forum to discuss!
Overall, I really like this evil Treeman. The pose and sculpt look menacing and the two creepy fairy nymphs are just plain… creepy. The Man-eating Venus fly traps are the out of The Little Shop of Horrors as well! In fact, I think if you removed the actual Emissary and just left the plants and the creepy kids this would still be disconcerting. With the addition of the Emissary – well, it's like a twisted take on Treebeard meets Merry and Pippin! Well played Wyrd, well played…
What's your take? Gnarly or Creepy? I'm ROOTING for Creepy. Let us know in the comments below!