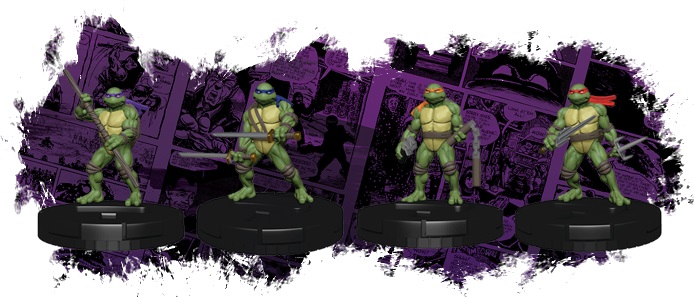 The Tabletop Spotlight is on the lastest HeroClix Set: Teenage Mutant Ninja Turtle – Mouser Mayhem Starter Set!
This set is FINALLY out and I was pretty excited when our friends from Dragon's Lair Comics & Fantasy had this one for us to check out. All I could think of was Cowabunga, Dude:
If you were born in the 1980's you probably have some type of experience with the Teenage Mutant Ninja Turtles. This new starter set from WizKids & Nickelodeon is banking on it! They have taken their very successful HeroClix formula and transplanted generations of TMNT into it creating this new set. This starter set is a call out to the early TMNT cartoon with the return of the Mousers!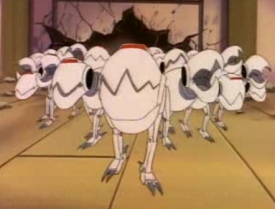 If you recall the mad scientist Baxter Stockman created the Mousers to attack the turtles. This set includes that very scenario! There are a couple of different scenarios beyond that – most involve April O'Neal, Splinter, Rats, Mousers & The RatKing. Oh and naturally the 4 Turtles.
This starter set really is designed to get new players into the game fast and easily. There are actually two rulebooks – one is the quick start guide to walk you through the contents of this box. The other is the official HeroClix 2015 Ruleset in it's entirety. You're probably not going to need that initially, but hang on to it for reference.
Overall, I can't NOT like this set. The Nostalgia is strong, you get all 4 Turtles in one box, fun scenarios for 2-5 players, and all the accessories you need to get playing. If you grew up on TMNT like I did and have kids this is a great way to get them into playing miniatures games. You'll get to relieve you childhood a little while sharing it with your own kids – seems like a cool way to spend a Saturday afternoon.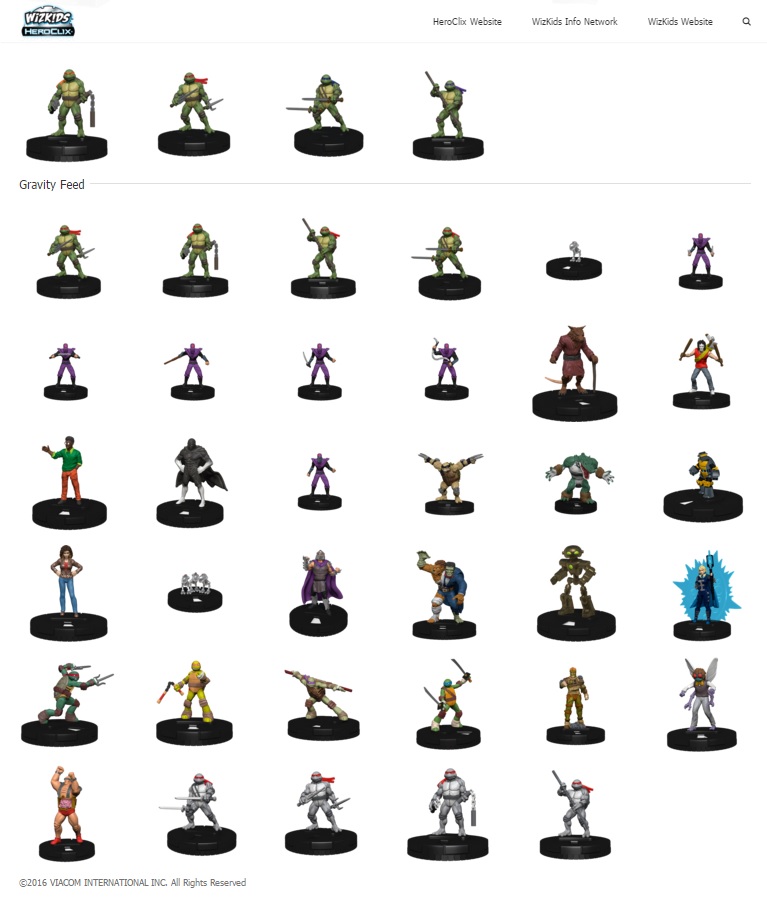 If you want to check out the FULL GALLERY you can see it here.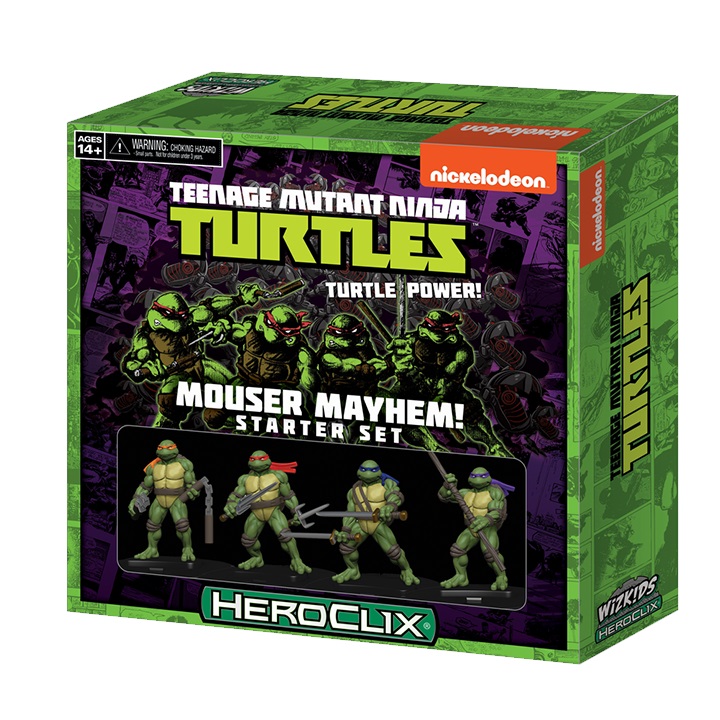 The Teenage Mutant Ninja Turtles HeroClix: Mouser Mayhem! Starter Set is the perfect introduction into the HeroClix world. Play as one of the Teenage Mutant Ninja Turtles and fight through swarms of Mousers, spar with each other or test your HeroClix skills in head-to-head play!

The Teenage Mutant Ninja Turtles HeroClix: Mouser Mayhem! Starter Set includes all the game components needed for four different modes of play including the standard HeroClix gameplay, a Turtle vs. Turtle Training format and two scenarios.
TMNT are Totally Tubular, Dude!