Pimpcron gives some basic tips so that "all their Objectives are belong to you".

I, Pimpcron, descend from the heavens like a sarcastic chrome angel, ready to bestow the delicious fruits of my mental harvest. Mental fruits don't have an expiration date, so you better smell each one first to see if it's ripe.
What am I talking about you ask? I have no idea, I just woke up in the middle of typing that last sentence. Guess it's article writing-time. Also, to be clear I am talking about the non-Maelstrom objectives; I'm talking about the old-style objectives that you get at the end of the game.
Your List Needs Certain Elements
When it comes to making a list for objective games, you will need certain units filling certain roles. Typically you will want Sturdy Units, that can camp on objectives and are durable and/or Fearless so they won't run. Bullgryn with slab-shields and a Commisar, Plague Marines, Bikers, etc. Then you want Faster units to run interference such as Assault units that can Deep Strike in their lines, or Assault-oriented units in vehicles. Khorne Berserkers, Ork Boys, kitted-out shooty units in a Drop Pod, etc.  You will also want Objective Jumper units that are super-fast that can hide all game and jump on objectives in the late game. Eldar Jetbikes, Landspeeders, Dark Eldar Raiders, a hovering Flyer, etc. Then of course it is helpful to have Killer units that can hopefully take out the key units of your opponents from a distance. These are units such as Obliterators, Long Fangs, Havocs, etc. You don't need all of these elements in every list, but they all work together well.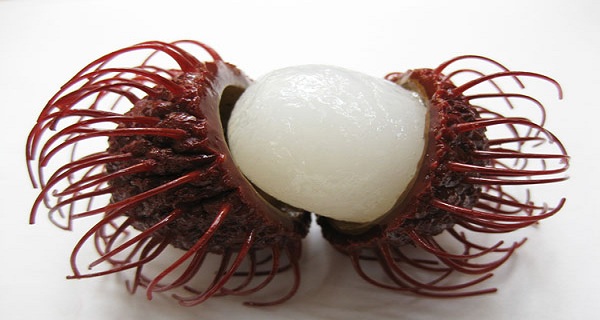 See? This mental fruit isn't ripe yet, that white part is supposed to have a lot more puss.
Placing Objectives
When placing objectives, be very aware of your and your opponent's strengths and weaknesses. If you need cover due to bad armor saves, place all of them in cover. If you are sturdy and your opponent needs cover, clearly you put your objectives out in the open.
You also need to be aware that you don't know which side you're deploying on at this phase of the setup. So be sure to hedge your bets and don't place objectives too far away from the center line unless you run a very fast army. If you are confident in your fast army, you can make your objectives lopsided and it won't bother you either way. If you get the side with all of the objectives your game just got easier; if you don't then you believe you can run over there and take them. I've seen people take this gamble with a really aggressive army of Deep Strikers and Outflankers and it worked well both ways.
Don't Go First
If you get the chance to choose whether or not you go first, choose to go second. That way you get to read the board and do the last-minute objective jumping while your enemy just watches. Of course then the game may go another round and you're out in the open, but there should be other things to distract them. If there isn't, then your game isn't going so hot anyway.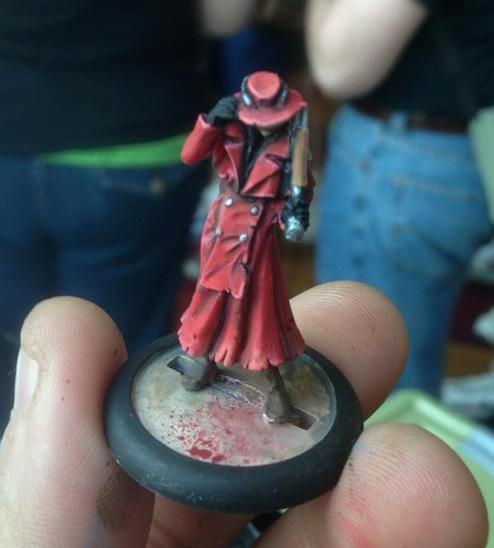 Let's all be honest for a moment: Carmen San Diego is the real objective. Our Great White Buffalo.
Deployment Is Key
Objective games are where Infiltrators and Scouts can really mess up the enemy's target priority. This is my favorite usage of Mandrakes due to their Stealth and Shrouded. A good tactic with Infiltrators is to plop them on an objective and go to ground, and give your opponent a hard choice: either waste shots at them while the rest advance, or ignore them while the rest of the army distracts you with fighting. If you get too distracted you might find yourself with no objectives at the end while his sleepy Mandrakes lounge around and play cards on the objective. A 2+ cover save is hard to beat unless of course you are Tau.
Be sure to properly match up speed with distances needed to travel. In other words, your fast units need to go after the farther objectives while your foot-sloggers need to pick a closer objective and advance constantly towards it. That brings me to my next point …
Never Stop Advancing
Have you ever heard of the old sales adage ABC: Always Be Closing? Well if you are playing objectives, you need to remember ABC: Always Be Capping. If you aren't capping, then move towards capping objectives. I have seen so, so many people sit in their little nests until the last turn and try to scramble to get objectives. Especially shooty armies like Guard, Tau, and Space Marines. Now of course you don't have to have every unit moving towards the objectives each turn. Sometimes it is a good idea to send a unit or two forwards and into cover by moving and running while the others cover them and shoot. Then the following turn you switch now that the first unit is in better position.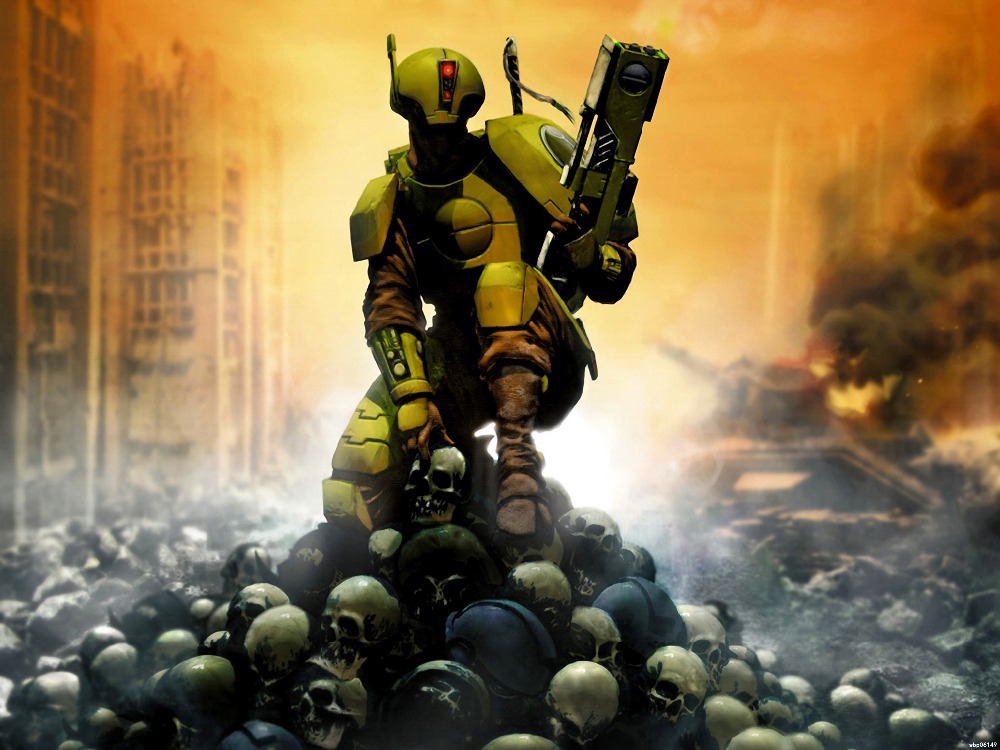 "Move … forward? Sorry we don't have a word in Tau for moving forward."
Distractions, Distractions, Distractions
It is far too easy for players to forget they are playing Objective games. I don't have that problem, but I have seen a metric poop-ton of players on Turn 5 say, "Oh yeah, I forgot we are playing objectives." But you can use this to your advantage via the art of distraction. Hit him hard from turn one and don't ever let up on the pressure. Being that it isn't Kill Points, sometimes it is worth sending a unit into an assault they can't win if it keeps the enemy away from an objective for a few turns. Deep Striking, Outflanking, Summoning, and vehicles and Flyers dropping off units are just a few ways to constantly be in their face. If you never give them a chance to breathe then they will easily forget about the objectives. Meanwhile your Scouts are making coffee on the campfire next to the objective, or your Eldar Rangers are asleep on it.
The Procrastinator Jump
Ah, the smell of afterburner in the evening really reminds you of Eldar trickery. While any fast unit can do the Last-Minute Objective Jump, Eldar really does it well. If you take a CAD and have Jetbikes as Troops with Objective Secured, you just jump right in and snatch that objective away after hiding all game. But non-troops contesting objectives is good too. Or another good tactic is to assault an enemy unit that is near an objective from an angle that makes them pile in outside of 3" from the objective marker. So you assault the unit from the North, drawing them in that direction and away from the objective, and drop in your Objective Jumpers to capture it.
Obviously I can't cover all possible tactics, but these are some of the basics. What else do you think people should know?
HEY GUESS WHAT?

What Gangs, Scientists, and Apostles refer to as "The Pimpcron" has created a Warhammer 40k/Wargaming Convention in December 2016. If you live in the Mid-Atlantic area of the U.S. you might want to come have fun with this crazy and adorable robot . . . Like us on Facebook for Updates HERE.

Want to witness my slow descent into madness, first-hand? Check out my blog at www.diceforthedicegod.com