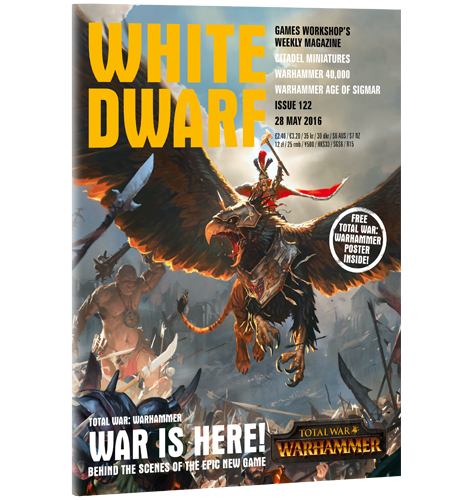 Come see the newest product line from Games Workshop and Warhammer Total War in today's White Dwarf #122 review.
This week's White Dwarf is off the chain with all the new products from GW. Coming in hot is the new base line and technical paints, PLUS a sweet Warhammer Total War preview for the game that's taking the computer gaming world by storm.
Plus there's a great paint splatter article for all the different terrain paint schemes that you can put on the new urban base line as well.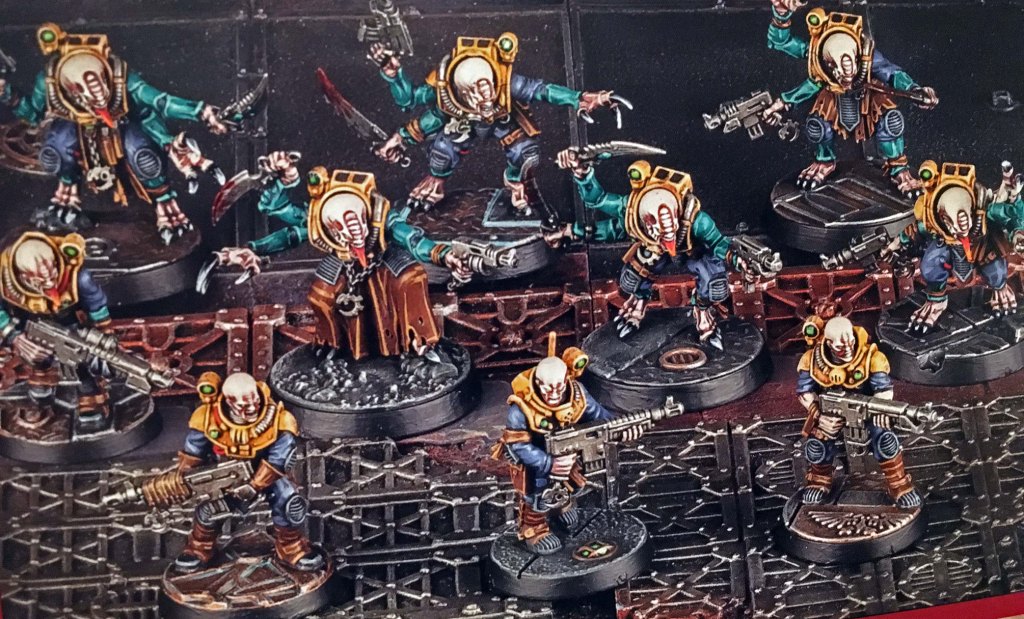 Total war descends on White Dwarf this week – they've got the complete lowdown on the epic, colossal real-time strategy game Total War: Warhammer, from Creative Assembly. Crafted carefully over years by a team of dedicated Warhammer fans, it's finally ready to be unleashed, and this issue of White Dwarf tells you everything you need to know: there's an interview with their Project Lead, a peek at their own hobby (including their very own Warhammer room!) and a huge, panoramic pull-out poster.

There's also a look at the new plastic bases and paints, with a Paint Splatter showing you how they're used; some excellent Readers Models and an exceptional Stormcast Eternal in 'Eavy Metal, plus the usual comment, opinion and reaction from The Week In White Dwarf