The General's Handbook is on the way – check out one players impression of the book after spending some time with it!
A few days ago Ben on the TGA forum was showing off this signed edition of the new General's Handbook.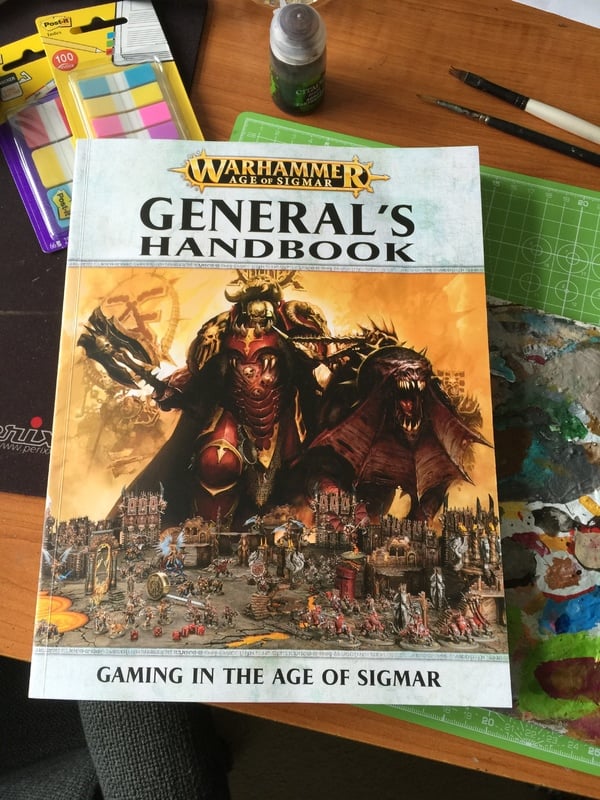 He was answering some questions in the same thread and he decided to carry that over to his Podcast – The Bad Dice Podcast.
Ben also has a transcribed version on his website that you can read if you can't listen to or watch the video above. So be sure to check it out! Here is a short excerpt:
"First off, I want to talk a bit about The Generals Handbook itself.  Obviously everyone in my circle of friends, (because I am a hardcore tournament gamer some might say or I used to be, I used to think I used to I suppose) A lot of people are mainly interested in the points but one thing that is really apparent is you get ahold of this book and read through the book, go through all the different aspects of the book, it is actually not just all about that. There is enough stuff in there that if you are not even in the slightest bit interested in points values or any of that, you do not want anyone telling you how to play your games, you want to do what you are doing and have been doing for a long time and carry on that way, then you are just fine. There is plenty in this book for you. I am going to go down some of the key points of the book and then we will come back and readdress and look down in more depth at some of the details of it as well."
Games Workshop even got in on the action and was sharing the Podcast on their Facebook page as well:
via Games Workshop (Warhammer Age of Sigmar Facebook)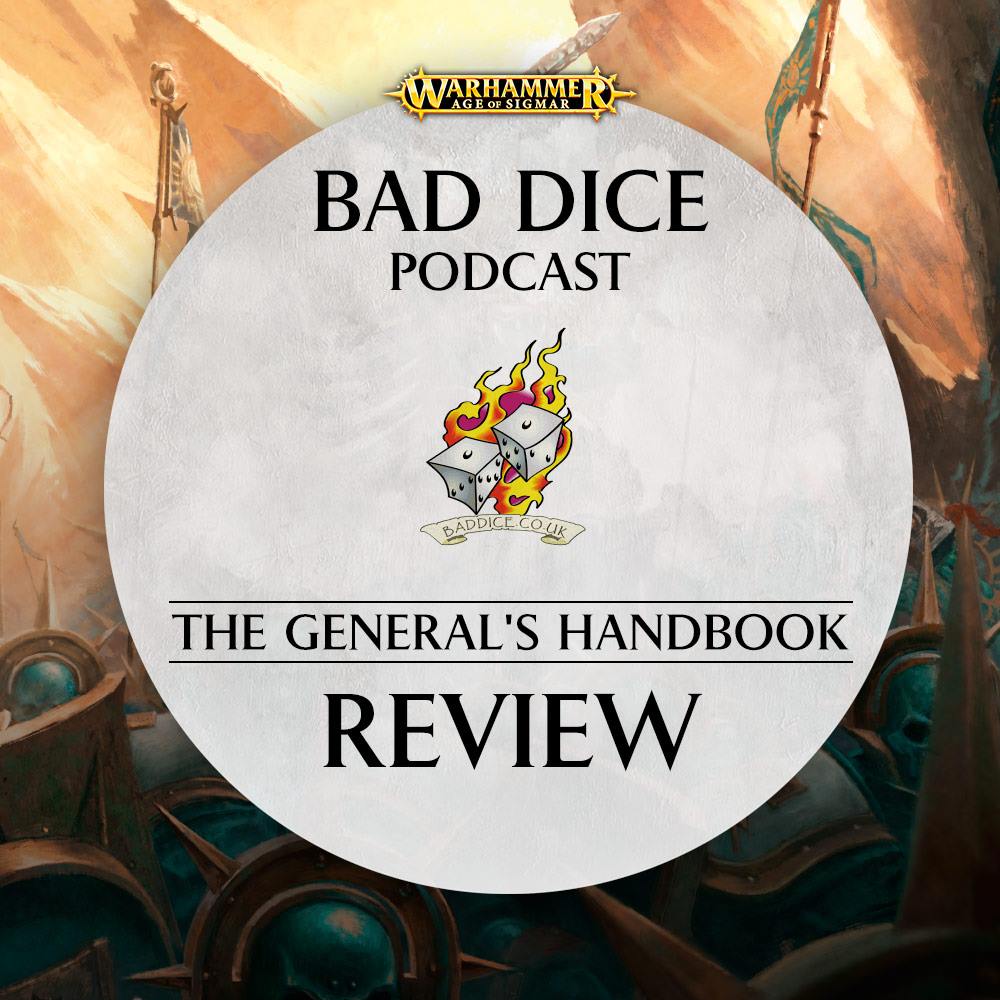 "The General's Handbook is just around the corner, and we know you guys are all eager for more info on the book.

Well, here you go – take a listen to (or watch – it's also available as a video review) Ben Curry's first impression of the book from the Bad Dice podcast.

As well as being a regular podcaster and prolific miniatures painter, Ben also organises some of the UK's largest Warhammer Age of Sigmar tournaments, and was one of the guys who helped in the development of the Matched Play portion of the book. He knows his stuff, and this is well worth a listen."
After looking through the transcript and checking out the Podcast I must admit, I'm pretty interested in this book. Again, I'm not just interested in the points (although that's a big factor) – I'm also interested in the other things like campaign play and things like that. I have a really strong feeling that this is going to get the AoS community really excited and even more players giving it a shot. It hasn't even been a full year yet but this certainly feels like Age of Sigmar: The Realms Reborn.
Give it a listen and let'em know we sent ya!