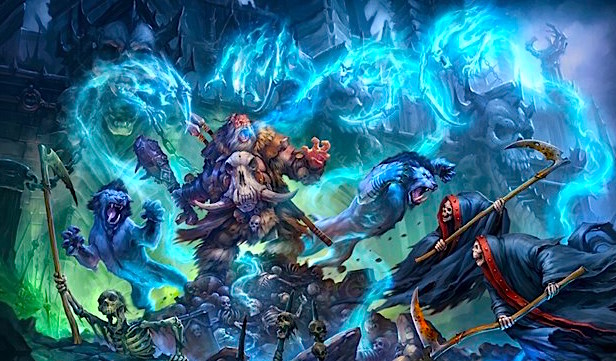 The Beastclaw Raiders are coming with a new set of special faction rules, magic items and Battalions. Take a look:
Here's the Allegiance Abilities and Magic Artefacts:
images via Bad Dice Podcast 7-30-2016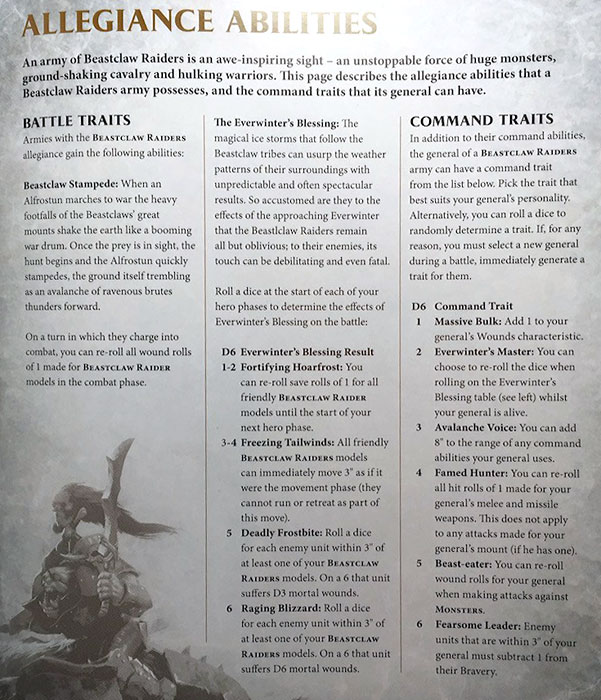 That is a mighty handy set of command traits.  Avalanche Voice on a Frostlord on a Stonehorn gives an enormous radius to his Bellowing voice ability.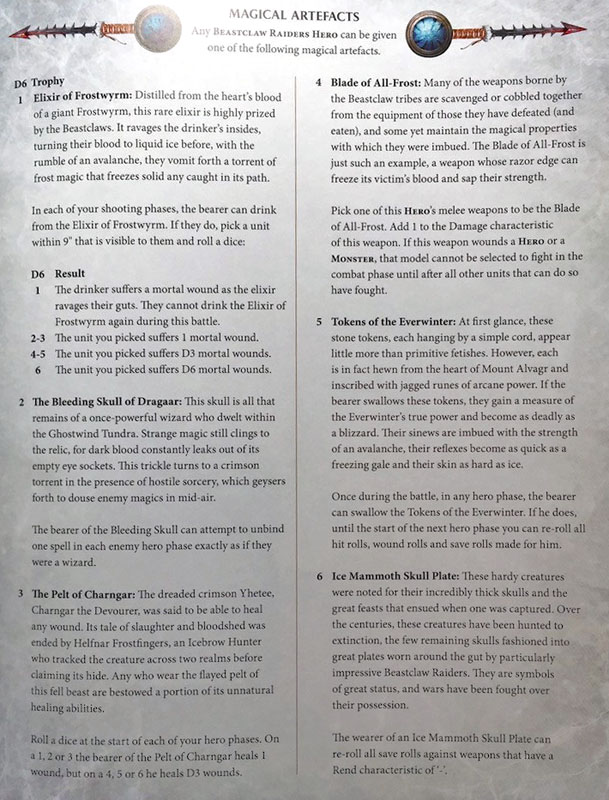 Pelt of Charngar – never leave your ice cave without it!
Ben Curry has all the Battalion Warscrolls over at the Bad Dice Podcast, so go give him some love and tell him BoLS sent you in his comments.  Ben is good people!
~ What do you think do these stack up to the earlier faction's abilities and gear?