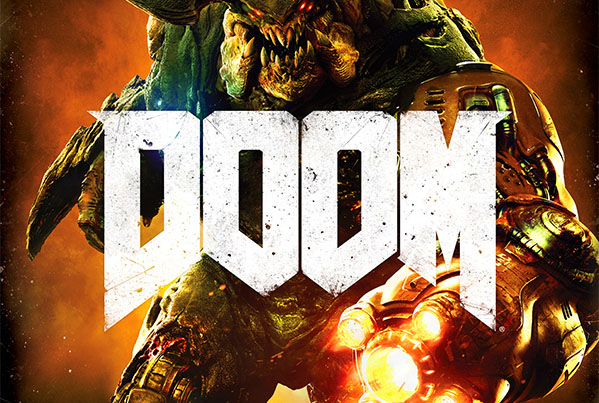 FFG just pulled the covers off of DOOM: The Boardgame.  All your favorite heroes and daemonic villains are back!
Fantasy Flight Games announces DOOM®: The Board Game
An asymmetrical board game based on Bethesda Sofworks' science-fiction shooter.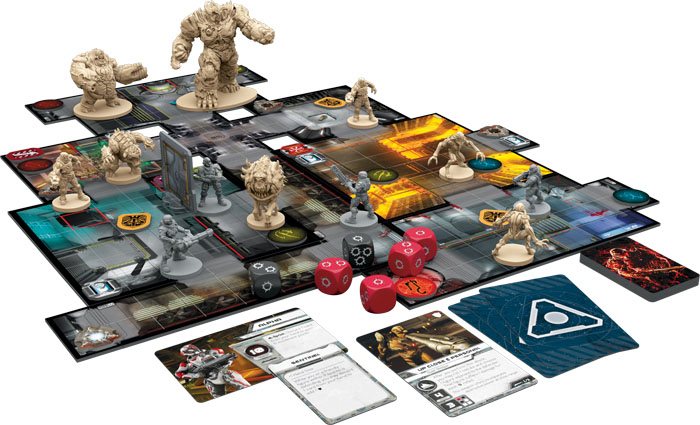 Roseville, MN – July 27, 2016. Today Fantasy Flight Games announced the upcoming release of DOOM®: The Board Game, an asymmetrical board game of tactical combat based on the recent blockbuster video game published by Bethesda Softworks and developed by id Software. DOOM: The Board Game is created by Jonathan Ying, one of the designers who crafted Imperial AssaultTM.
In DOOM: The Board Game, two to four players take on the roles of elite United Aerospace Corporation's marines and battle to destroy the hellish demons threatening to take over the Corporation's complex on Mars. Another player controls the invading demon legions as they attempt to eradicate the marines. The game is played over a series of missions, each with a unique map and objective. When the marines achieve their objective or are defeated by the demons, the mission ends.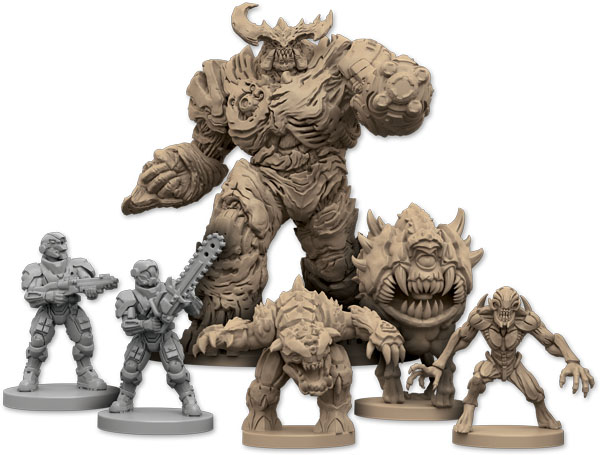 While retaining a few elements from the DOOM board game released by Fantasy Flight in 2004, such as asymmetrical play and a customizable Invader deck, the mechanics of this game are almost entirely new. It is designed capture the feel of the video game's most recent incarnation, complete with fast-paced action, aggressive combat, relentless suspense, and even Glory Kills that allow marines to swiftly execute wounded demons and recover damage at the same time.
The game features custom dice, double-sided map tiles, and thirty-seven detailed plastic miniatures representing four marines and thirty-three demons. It includes two operations, Black Bishop and Exodus, consisting of six missions each.
DOOM: The Board Game will be available in the fourth quarter of this year. There will also be opportunities to demo it at the Fantasy Flight Games booth at this year's Gen Con.

2-3 Hours
2-5 Players
Ages 14+
~ Look at the monsters –  I'm loving it!
Such sweet memories of all my digital low-res friends: