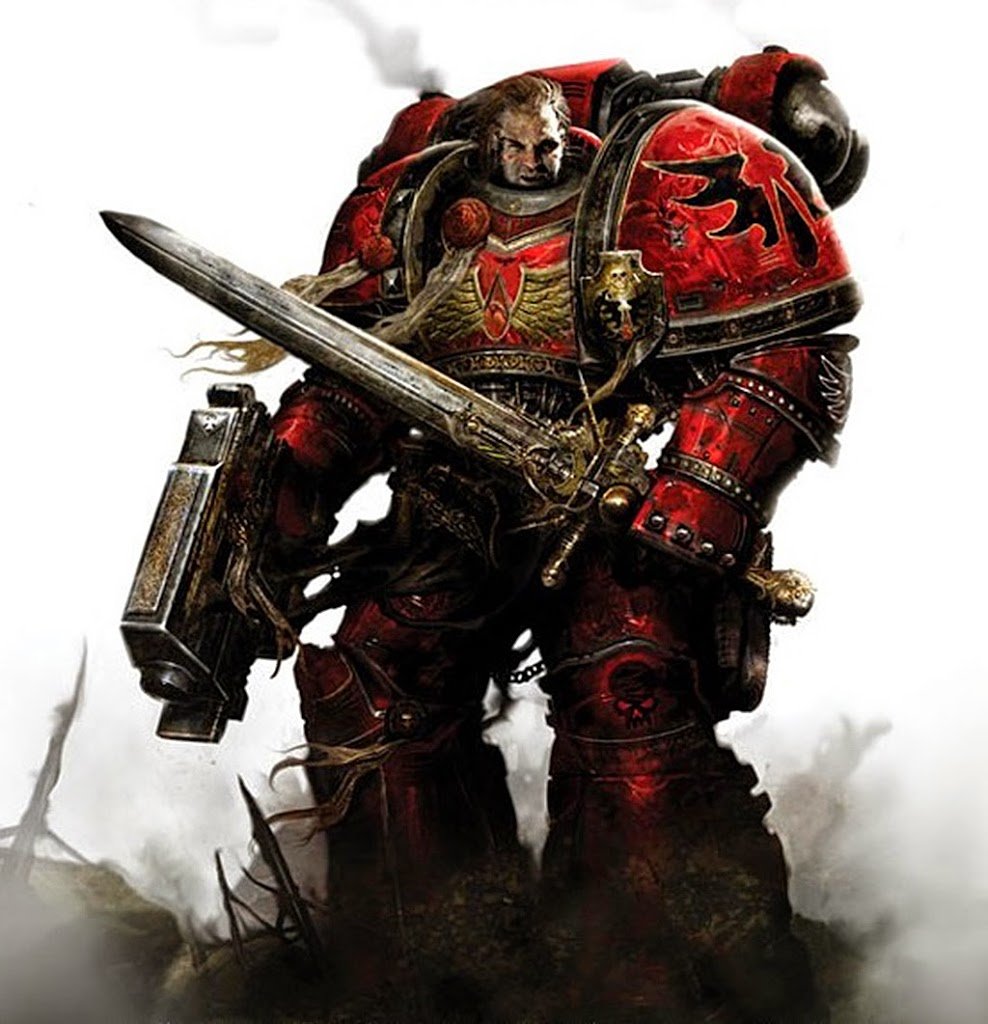 Games Workshop Team has some tips for playing Blood Angels – you're going to want to see this!
The Webstore team at Games Workhop was inspired by the new Start Collecting Blood Angels set to put together some tactics for the Sons of Sanguinius. They got their resident Blood Angels player John to write up some things he likes to use in his games. Here are a few snippets: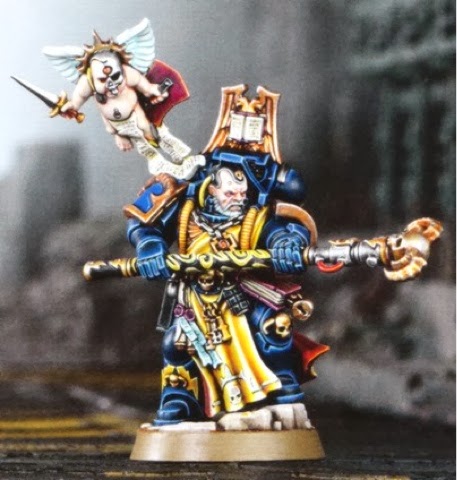 "John – In my opinion, the best of the lot is the Librarian. He's cheap, hard hitting and comes with Divination psychic powers – awesome. But how to get the most out of him? Well to start with, give him a force staff. It's not AP 2/3 – trust me you won't miss it – wounding on a 2+ is much better, for the most part.

So what's the advantage of the staff? Well strength 6 is what I call the "magic strength value". You get into range of glancing armour 12, which is nice against walkers you accidentally bump into (try to avoid them though), you wound all those toughness 4 models on a 2+, you wound Monsters on a 4+ (mostly..) and if they fail that save.. pop! Instant Death with your Force weapon (remember to cast the power first though). Now add in Furious Charge and you have 4 strength 7 attacks on the charge, which is perfect for taking on a wide variety of units."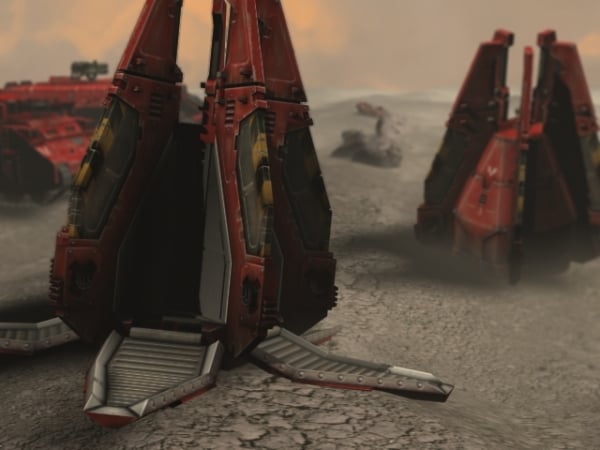 "Next, I'm going to draw your attention to the mighty, all-powerful, all-singing, all-dancing Drop Pod. Most of your units are just better with a Drop Pod. Death Company Dreadnought? Drop Pod. Tactical Squad? Drop Pod! Command Squads full of melta guns? Drop Pods! You get the idea I'm sure."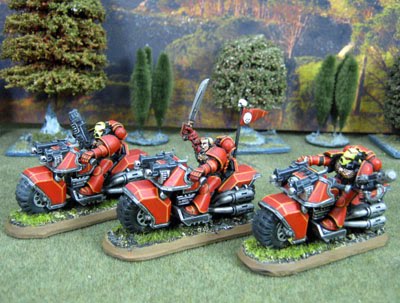 "A Space Marine Bike squad consisting of two grav guns, and a sergeant with a combi-grav weighs in at only 103 points. Get three of those units and all of a sudden you are hosting more grav shots than a squad of five Centurions, with more mobility and the ability to throw in a charge every once in awhile (it's even cheaper too).They are not as durable as Centurions though, so you have to be more careful. Stick to flanks and try and zip around cover as best you can."
John has some more tips for Blood Angel players in the full article, which you can read here. He does mention Sternguard, talks about Assault Marines and Death Company. The Storm Raven also comes up as well.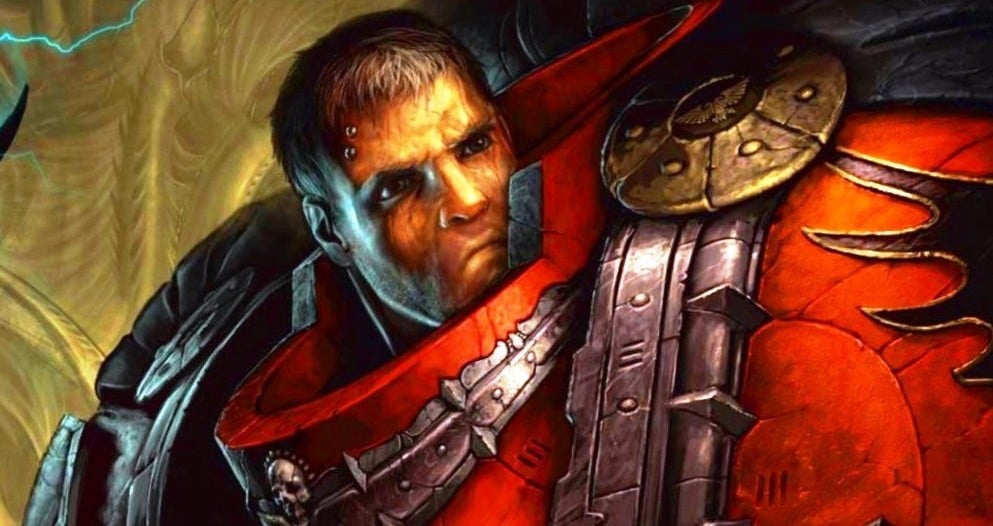 To me, however, the tactics and tips are less interesting to me than the fact that Games Workshop's Webstore team has an actual tactics article! There are a couple of reasons I'm surprised but the main one is that this article gives you a peek inside the mind of some of the people at Games Workshop.
Here's the thing – every time veteran players get their hands on Codex they tear it apart looking for the next big thing that will help them win. They dissect units and options and start looking for combos to boost what they already play or check for nerfs to what they already run. They don't look at books with a fresh set of eyes. Most of the time, their own biases show through and, right or wrong, they color their perception on how an army should be played.
What we never really see is how Games Workshop thinks an army should play. Sometimes we get a brief 1-2 page summary of "why collect this army" at the start of the codex but it's never super helpful. That's why this article is interesting to me – the Games Workshop Webstore team actually sat down and worked on some tips and advice for playing Blood Angels. They took someone who had experience playing an army and got them to write about that experience. That's a big change from the past.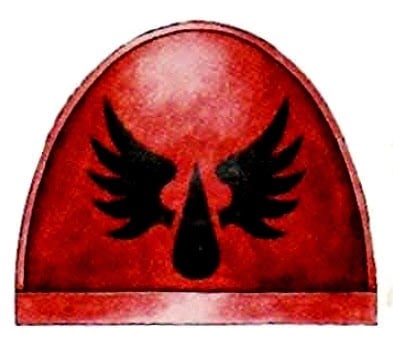 I hope that we get more of these articles from Games Workshop. I'd love to read about the thought process behind some of the armies from the minds that wrote them. And yes, I realize that the crew manning the Webstore isn't the same as the people who write the rules – but they are still a lot closer to those folks than I am.
Overall, even if you don't agree 100% with the tactics, it's still a well written piece and worth a read.
So what do you think? Would you want more of these types of insider insight articles from Games Workshop? Let us know in the comments below!