The latest expansion adds West German forces to Team Yankee – come take a look!
Team Yankee lets you recreate WW III on an 1980s battlefield in 15mm for beautiful large scale engagements.  It has featured the forces of the United States facing off agains the Soviet Union as it's initial launch factions.  This weekend the game's third faction arrives to shore up the NATO Pact.  The West Germans are here!
Battlefront says:
Leopard – West Germans in World War III is the first supplement for Team Yankee, the World War III miniatures game. It introduces the forces of West Germany to the turbulent battlefields of World War III in 1985. Leopard and the West German range of Team Yankee models include everything you need to hold back the Red Menace.

Inside you will find background on the West German Bundeswehr (armed forces) and Heer (army) and their role in the initial stages of World War III. You will also find the stories of Panzer Division 1 and Kampfgruppe Müller as they fight to defend their country form the invading communist forces.
Meet the West Germans
Leopard give you three new companies to base your army around.
Panzer Kompanie – based around the excellent Leopard 2 main battle tank.
Marder Panzergrenadier Kompanie – the West German infantry formation.
Panzeraufklärungs (armoured reconnaissance) Kompanie – based on Luchs armoured cars and the older, faster Leopard 1 tanks.
Fuchs armored transport
MBB Bo 105
Tornado strike fighter
There is an big range of West German minis about to release alongside Leopard, so check them out here.
Leopard also gives players new missions and painting guides for your new West German forces!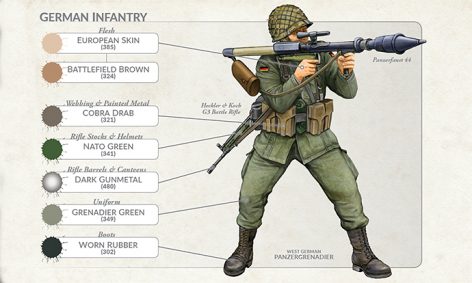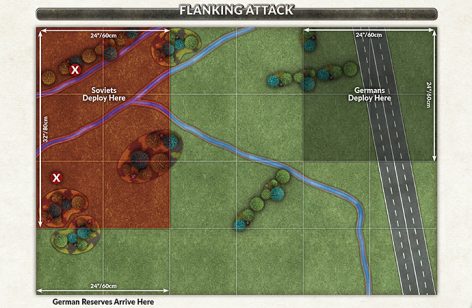 The folks at Battlefront took the time to answer questions about the new expansion from the community after the launch this weekend. They talk about the future of Team Yankee, as well.
For more information on this expansion and the core game check out the…
Are you playing Team Yankee?