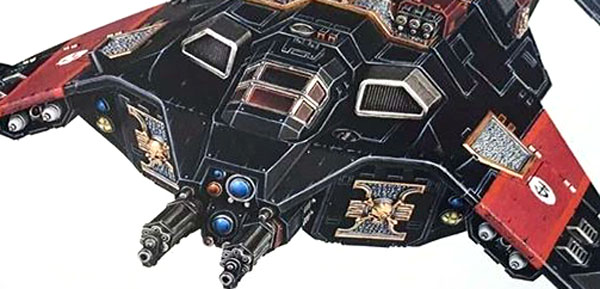 Today we look at the sexy ride of the Deathwatch codex – Just what can the Blackstar's rules bring to the tabletop?
We've been seeing all kinds of leaks and teasers leading up to this weekend's Deathwatch release.  Today let's put to rest any remaining mysteries of the new black flyer zipping your way.
"Look up in the sky – it's a bird, it's a plane – it's the Corvus Blackstar!  CAW CAW"
images via Spikeybits Forum 8-10-2016
The Corvus Blackstar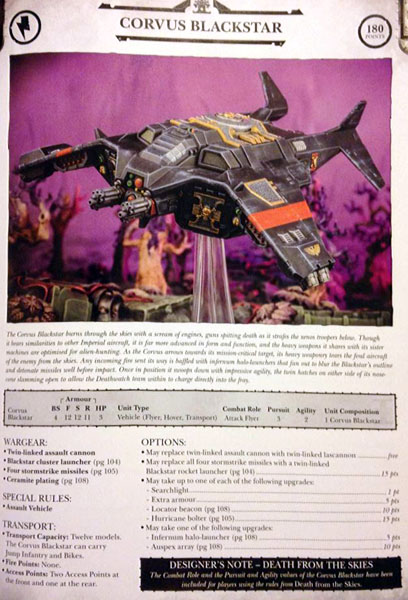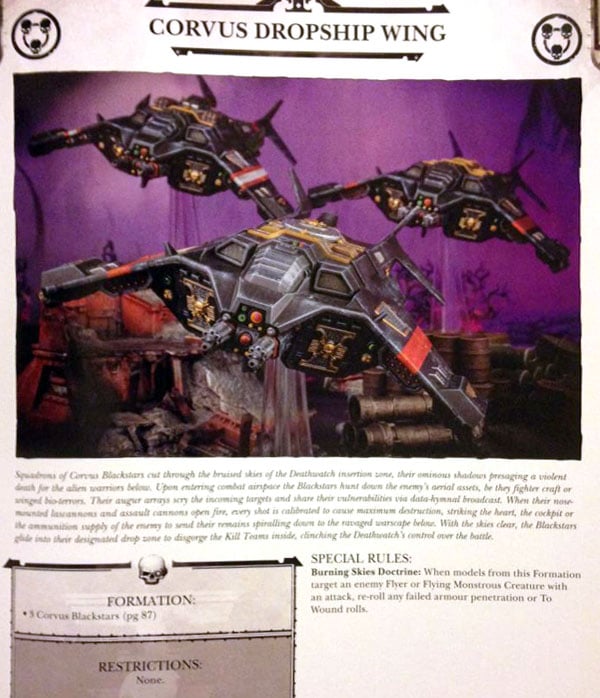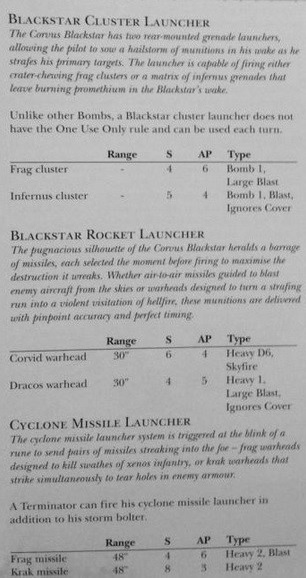 The Blackstar is a versatile fighter/transport. Not only is it a threat to other Aircraft but it can also carry 12 models INCLUDING Bikes and Jump Infantry. It's also an Assault Vehicle to boot – so those bikes and pop-out and assault from the two access points up front or from the rear.
On top of it's transportation options, the Blackstar also packs quite a punch. It has some impressive armaments to fulfill multiple combat roles. Depending on how you equip the ship it can be an infantry killer, monster hunter or Dogfighter. And let's not forget the formation you can run with this aircraft because who doesn't want a bonus re-roll to wound/penetrate!?
~Do you think it's worth the cost?
Also this, I assure you it's purely a coincidence…