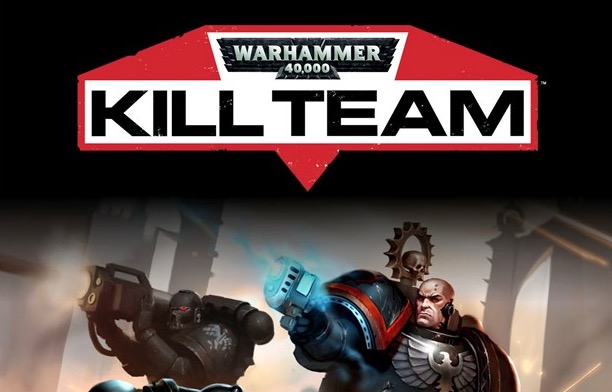 Take a look at the first rules for the all new updated Kill-Team grimdark fans.
Here's the first set of sample pages for the new version of Killteam straight from GW and Black Library: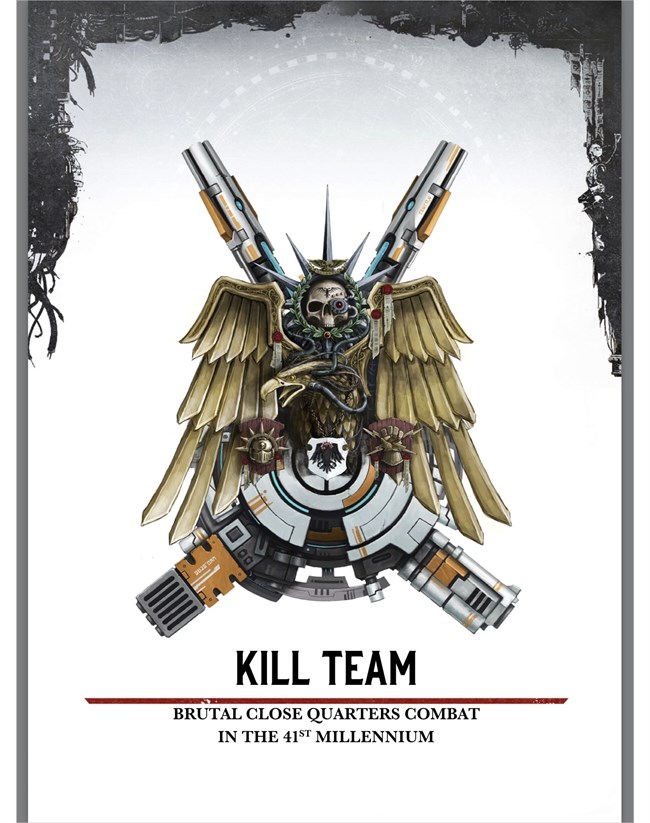 Nice logo – everyone get's some love in that one.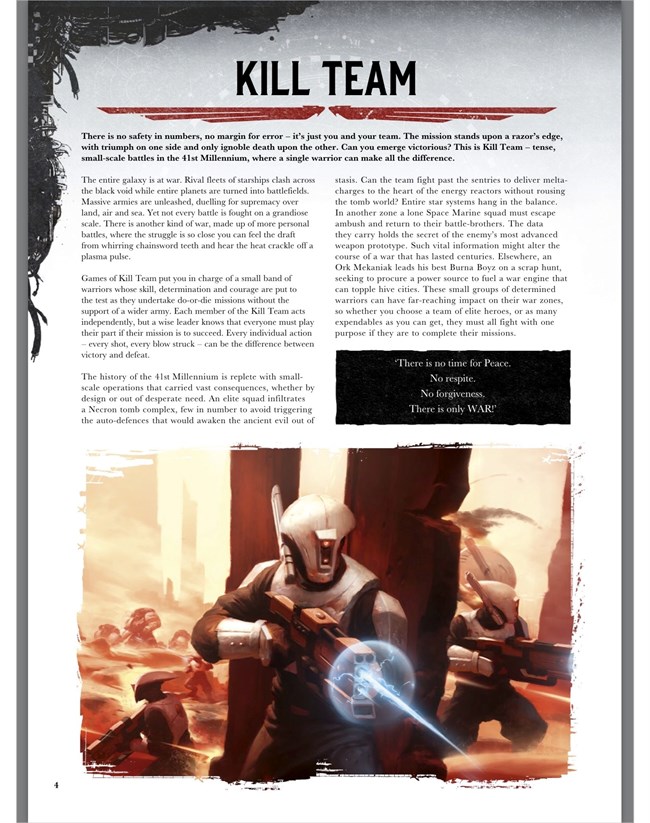 The basics are still here. Teensy Grimdark battles for your wee little tabletop.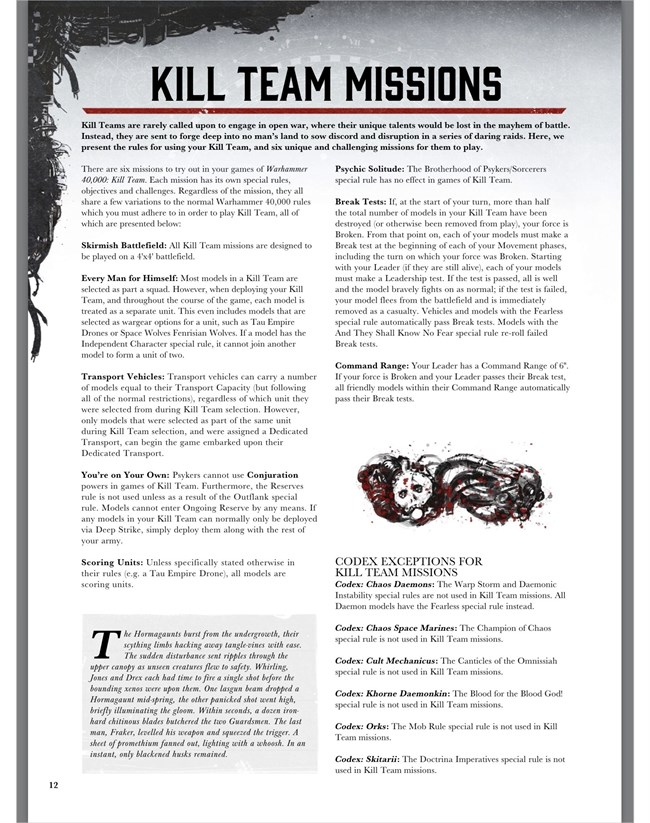 And we are off.
Lots of modern clarifications for the current psychic rules and newer codices.
I bet Harlequins make BADASS killteams…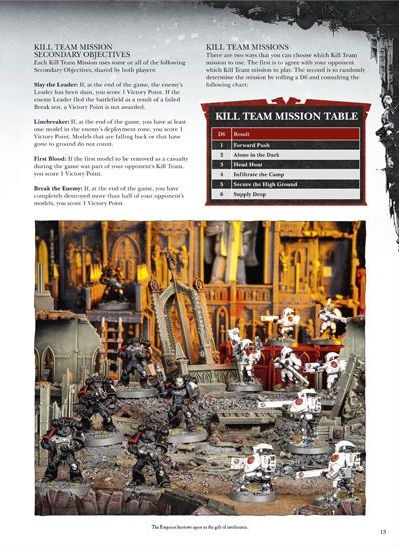 6 Killteam missions, plus secondary objectives. Hmm, I seem to recognize these from somewhere…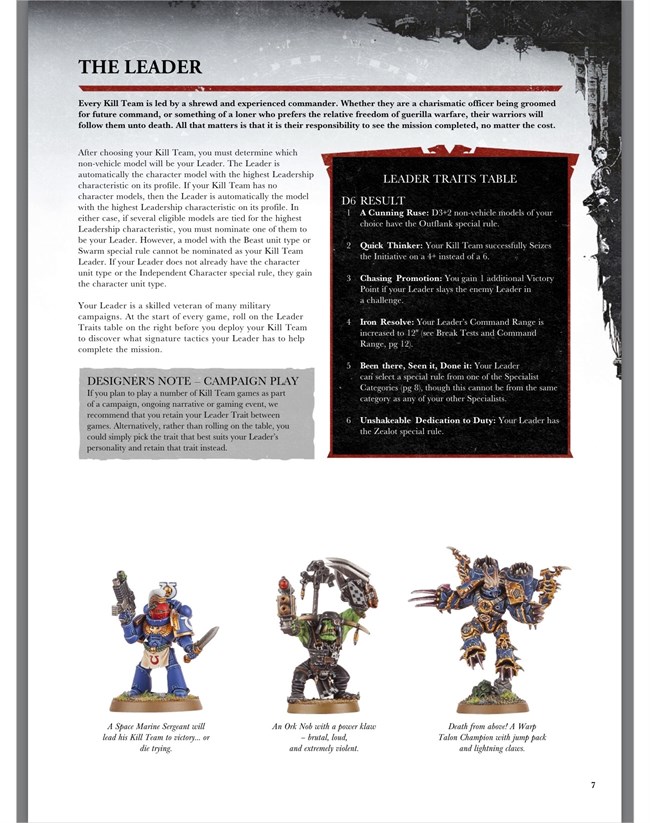 A good leader needs high leadership! Also should not be a vehicle, beast or swarm (no one like taking orders from them)
~That should get you started, we will have more coverage in the days ahead.