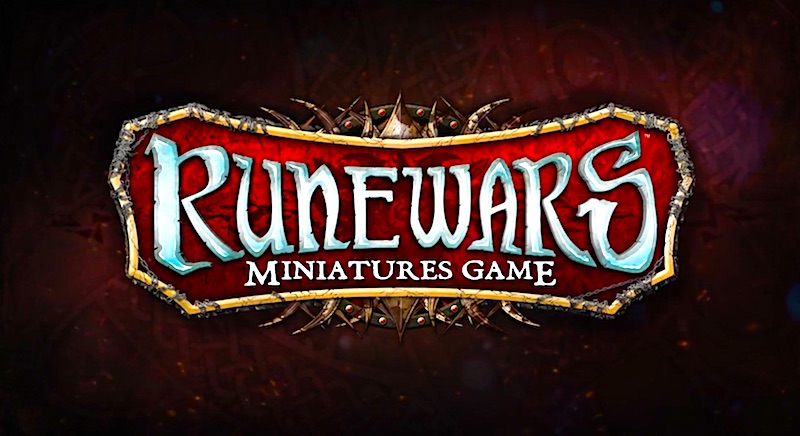 BoLS visits the FFG Booth for an introduction to Runewars – the latest fantasy rank and file mini wargame!
Hey BoLS Readers! We just got back from GenCon 2016 and we had a blast! If you get a chance to go, you should make the trek – it's a mind blowing site to see. One of the great things about GenCon is that manufactures love to show off new products. This year Fantasy Flight Games was there to showcase their new fantasy miniatures wargame Runewars. Take a look at FFG showing BoLS the game and taking us through gameplay and the minis.
Now, we covered the initial announcement a few days ago so if you wanted to read-up on all the details you can do that. Fantasy Flight Games also has a fantastic primer for you to read at your leisure as well.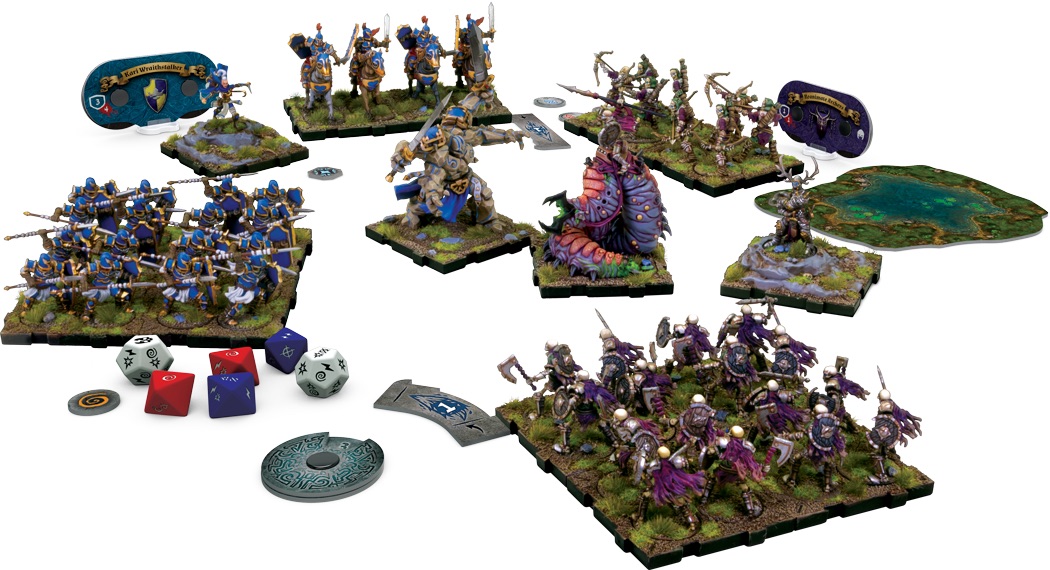 In the video we get a quick demo/overview of the game and we get a first-hand look at the miniatures (which are supplied unpainted). Runewars looks like a pretty solid entry into the miniature wargame market by industry veterans Fantasy Flight Games. I know I'll be keeping an eye out for this when it hits shelves – the tentative release date is the first quarter of 2017. I'm sure we're going to be hearing more about this game as the release date gets closer!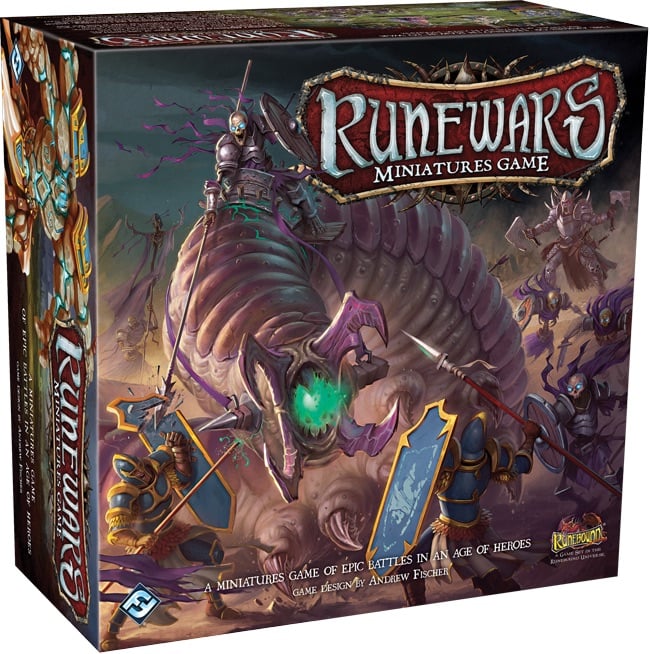 For years, the armies of Waiqar the Undying have stayed within their borders, launching only minor raids across the border. But now, a nameless threat stirs within the Mistlands, and legions of undead cross into the realm of Terrinoth under Waiqar's command! The Daqan Lords have sounded the call to war, and their finest generals lead armies of warriors and golems to take up defensive positions in the border territory of Roth's Vale. The first battles of the next great war are about to begin. 

RuneWars: The Miniatures Game is a two-player miniatures game of battles between the great powers of Terrinoth. In each game, you and your opponent will gather armies of miniatures and lead them into battle—blocks of infantry will maneuver for position, cavalry wings will wheel and slam into a weakened flank, and monstrous rune golems or carrion lancers will smash through formations of lesser warriors. Innovative command tools, two distinct factions, and countless ways to customize your experience combine to offer an unparalleled miniatures gaming experience in RuneWars. Finally, with forty-eight beautifully sculpted, unpainted figures, you'll be able to paint and customize your armies to bring an entirely unique touch to your games and enter the hobby of miniatures painting!
The First great battles of Runewars are coming in 2017 – get your wallets ready now!