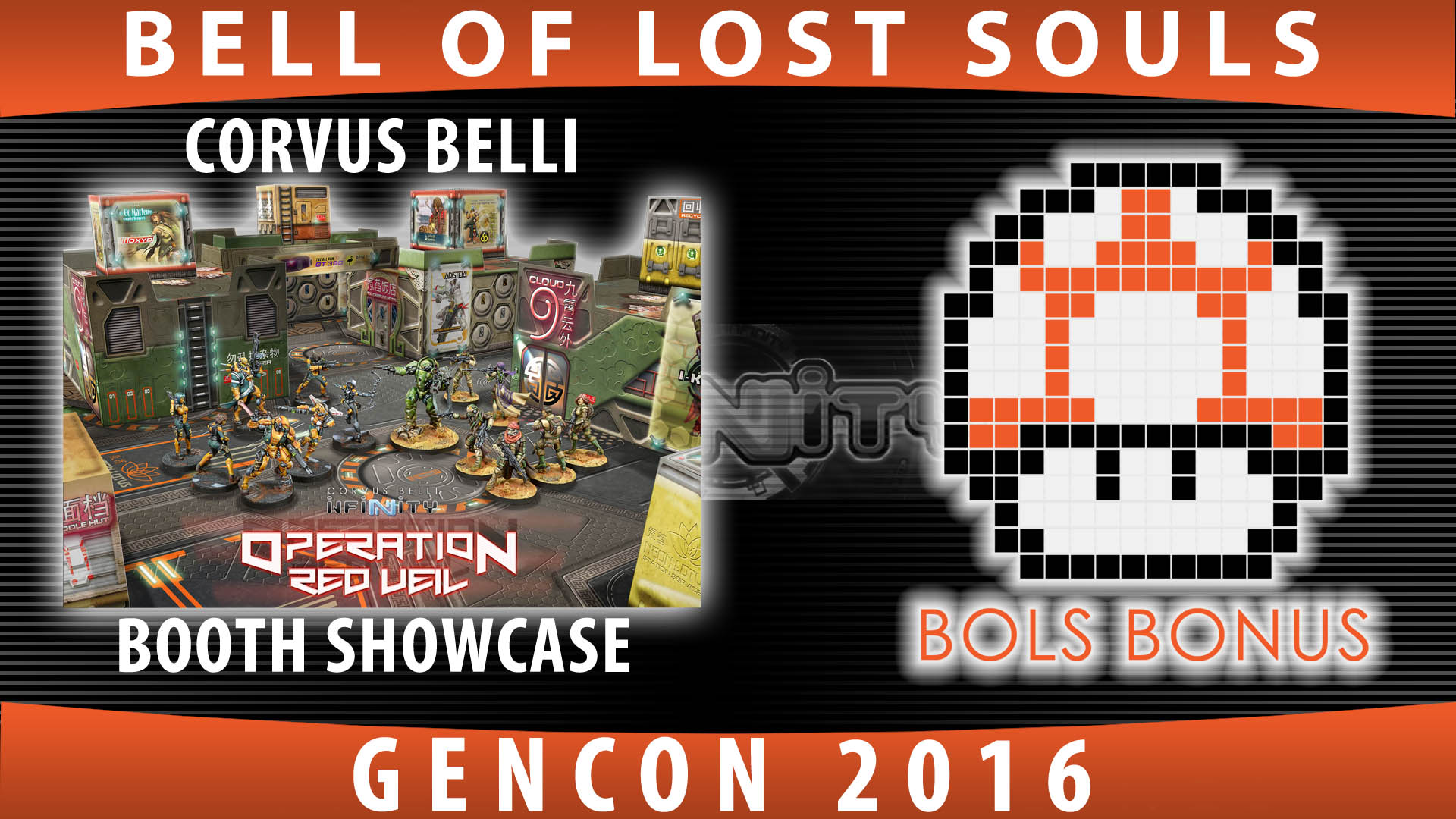 The BoLS Crew stops by the Corvus Belli Booth for GenCon 2016 – Come see what all they had in store!
GenCon 2016 is packed full of awesome games, miniatures and general gaming "stuff" to be pretty overwhelming. That's why I'm so glad we made the time to spot by Corvus Belli and see what they had this year:
Operation Red Veil was their big product and it's pretty great! We've seen what they can do with these boxed sets like Ice Storm and the USAriadna Starter Set. Heck we've unboxed both of those in previous years and they were both fantastic sets. And this year it was no expection.
The key difference is that this year's set setups up a skirmish between the Yu-jing and Haqqislam. It still comes with a ton of really cool gaming aids as well. The models are fantastic like always and the terrain is perfect for pop-up and play. If you were interested in either of these factions then you're going to want to get your hands on a copy of the Red Veil box for sure!
Aside from that Carlos also had Miyamoto Mushashi on had to show off. This model has a really cool story – basically the wanted to update the model and pay homage to his arena fighting roots. Well their lead graphics designer ran with the idea and ended up with 2 versions of the sculpt and because Corvus Belli loves miniatures they decided to make BOTH!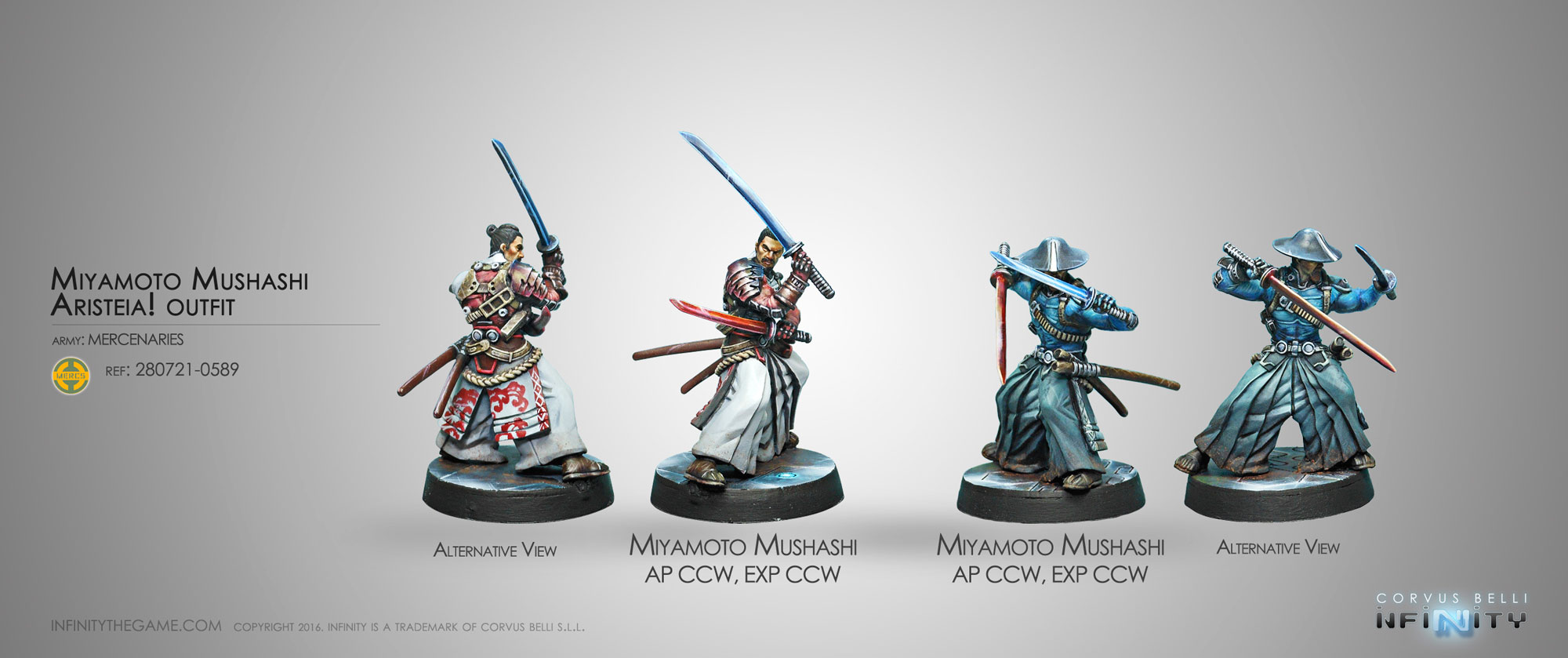 Por que no los dos? Why not both, indeed!
Also at the booth was Warsenal who we spoke with last year. They have a fantastic new set of kits to show off and you should really head over to their webstore and check them out too! They have awesome laser cut terrain but they are also experimenting with more clear plastic pieces as well as curved plastics! It turns out in the future they DO like rounded surfaces. (I called him John in the video – but his name is Jay. My bad Jay!) Jay also painted up a few of the sets on display and he did a killer job, keep it up man!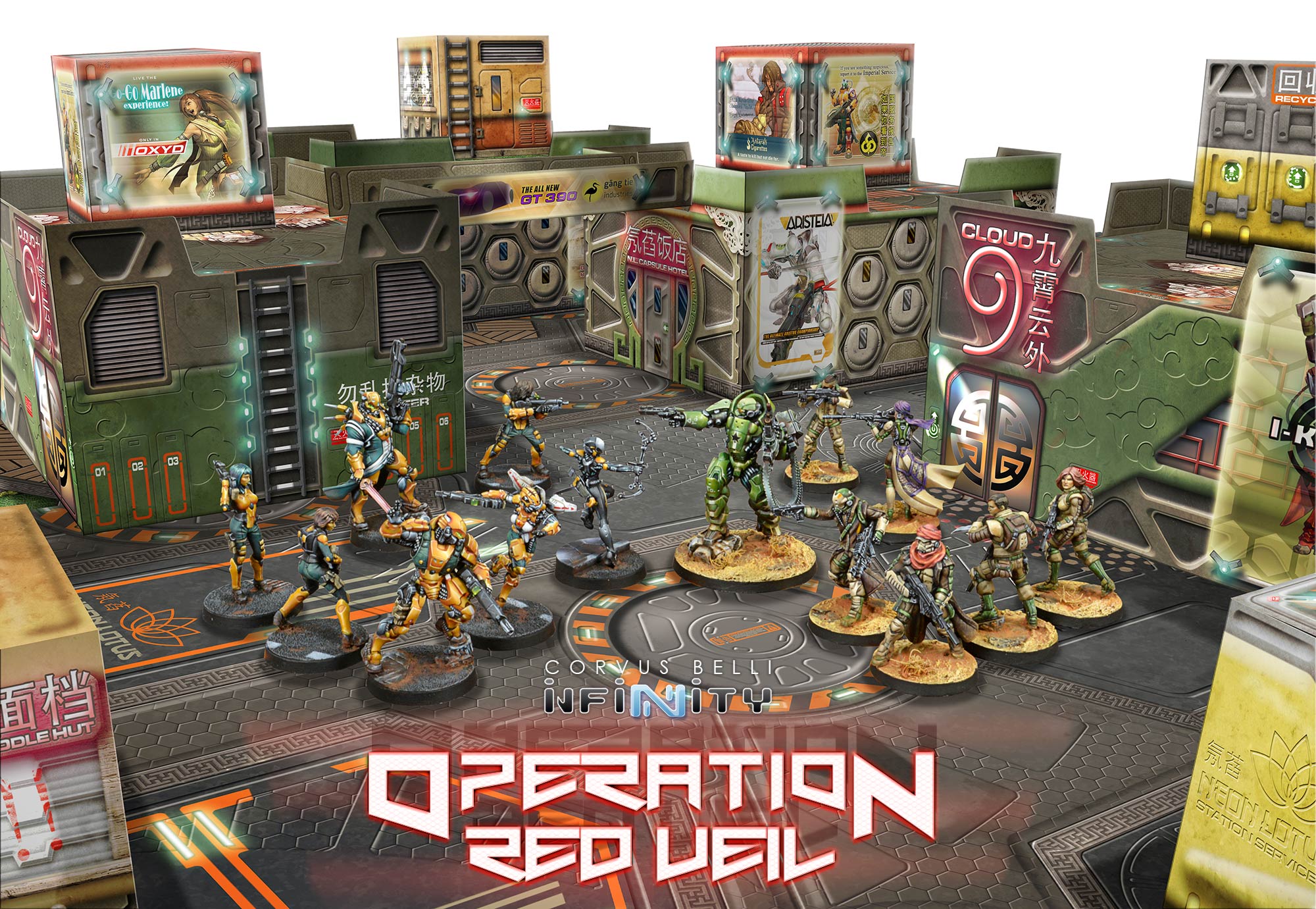 Operation: Red Veil is a new Infinity product available for a special pre-order. This box contains the totally new Yu Jing and Haqqislam Starter Packs, two exclusive miniatures (one per faction, only available in this Battle Pack), and the exclusive pre-order figure, for a total amount of 15 highly detailed metal miniatures! Operation: Red Veil also contains an introductory rulebook, ready-to-play cardboard scenery, a game mat, dice… everything you need to start collecting Infinity or complete your collection!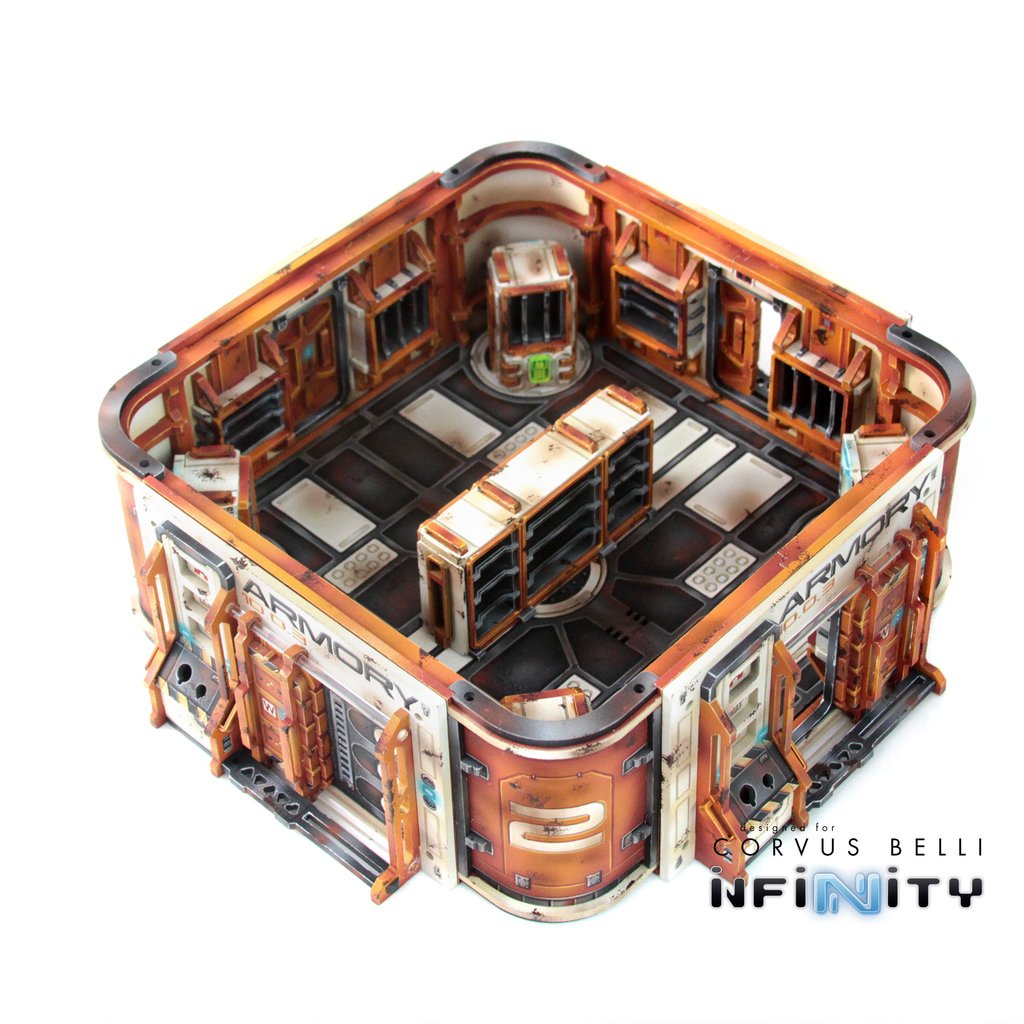 Designed for Infinity the Game, the Cosmica Colony is a range of modular MDF and Acrylic terrain kits for 28mm scale sci fi miniatures gaming.

Cosmica is the Nomad brand for near orbit and outland surface industrial construction.


Cosmica provides quick deployable and durable prospection and industrial modules allowing for construction of an orbital, asteroidal or outland facility in a record time.

Cosmica has been specially designed to be deployed in areas in which it is necessary to develop a quick exploitation of the resources available in a short time period. In this kind of high performance work endurance is compulsory. Cosmica offers the best quality materials and has made a name for itself in this area.

Cosmica is short for "Construcciones Cósmicas Ltda." a Corregidor-based company created at the beginning of the independence of this Nomad mothership. Cosmica has been a pioneer in the Nomad construction industry, profiting from the knowledge acquired by the Corregidor EVA workers in their daily work.

Using the feedback from the Nomads "meteor heads" Cosmica has forged a reputation based on their company motto: "Simple and durable. Difficult to disable, easy to repair."

All kits are sold unassembled and unpainted.
Infinity – It's a big galaxy out there…come play!