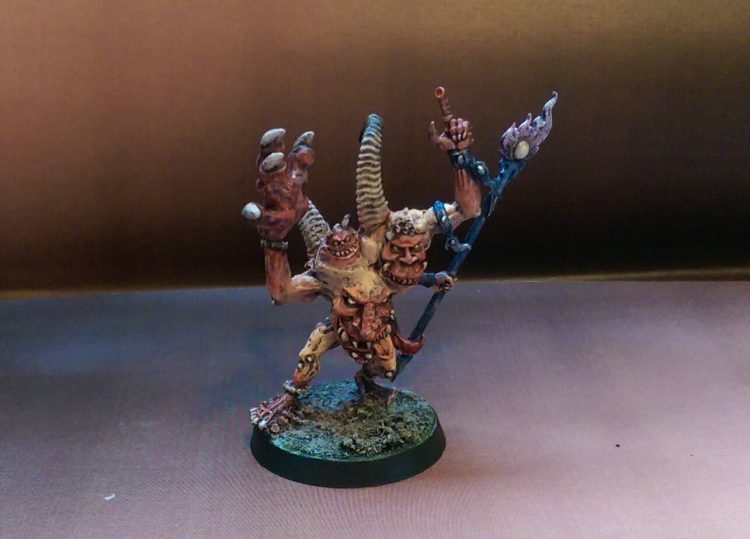 This week I've got quite a lot more painted for my WHQ set – Come see the latest from Bigbossredskullz!
Hi! I'm Tommy from the blog bigbossredskullz. I'm also on Facebook and on Instagram as #Bigbossredskullz
Herald of Tzeentch
Herald of the Silver Tower Rut'nir-zahr the Eternal Watcher stand surrounded in a roiling sea of warp-flesh. More.
Various
Vacation is over so I've slowed down a bit but still – here's the familiars and deathrunners finished! More.
That's it for this week! Make sure you check out my blog regularly, I update several times a week!
Next week I hope to have more WHQ painted but I'm also dabbling with some new WiPs!