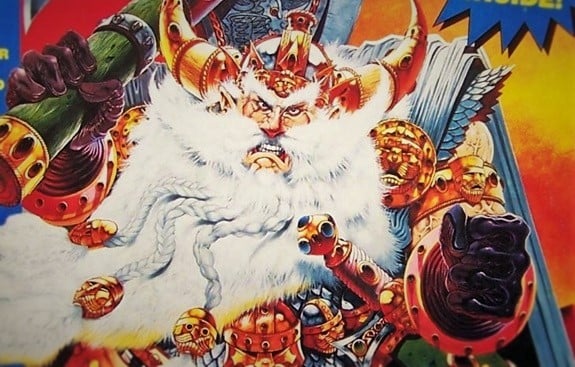 In more ways than one, next week look for short bearded one to make his triumphant return.
We have two types of White Dwarfs to Talk About today.
The Magazine
It's time ladies and gentlemen – after going dark for a month, the new big monthly edition of White Dwarf is returning next week!
GW (facebook) said this:
"So, less than two weeks until the new White Dwarf is here! We've heard a lot of suggestions on what you want to see in the new magazine and perhaps the most requested feature has been… battle reports. Well, here's a sneak peek of a little something we think you'll rather like… Excited?"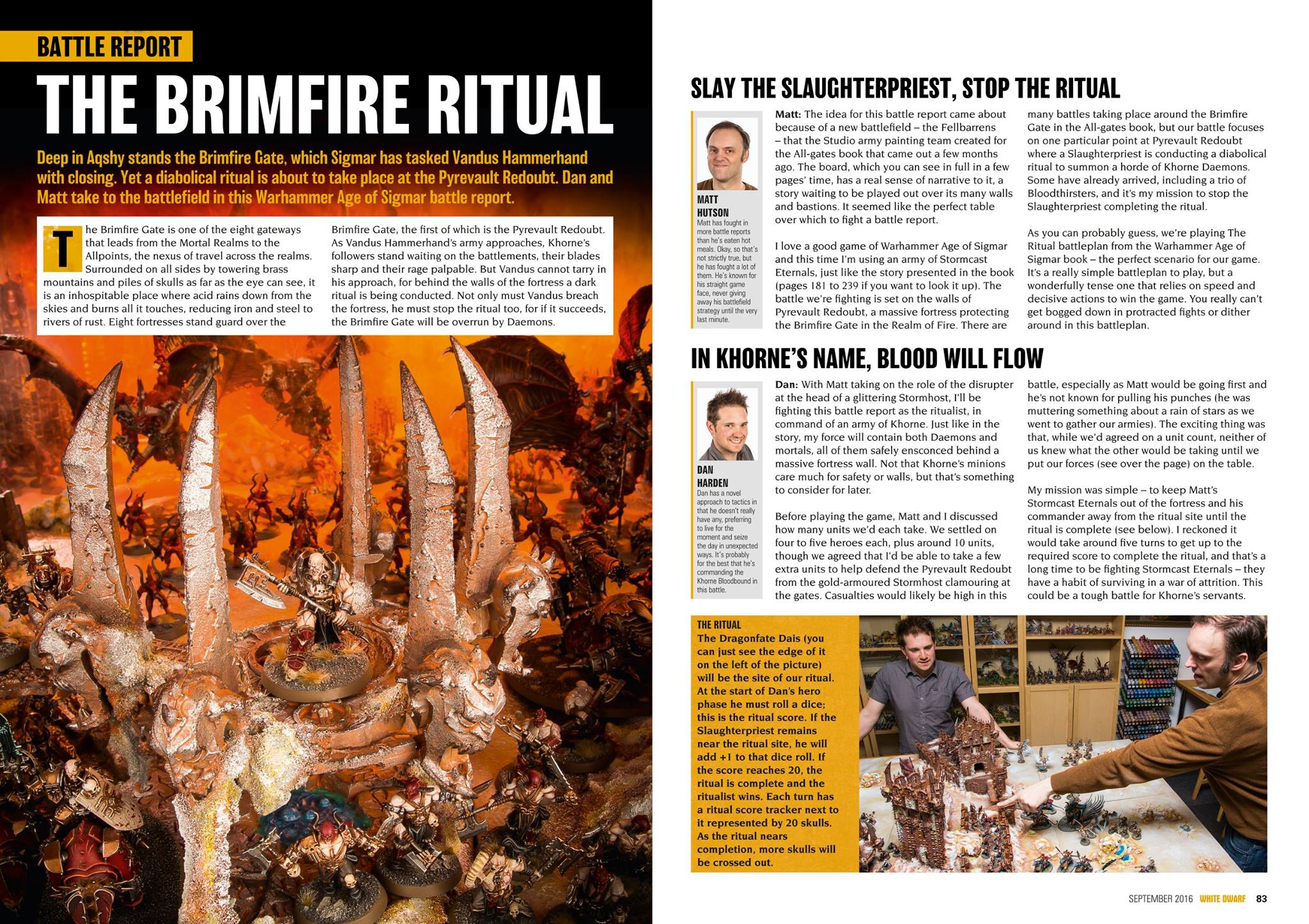 Several weeks back we heard this from Miniwars:
via miniwars.eu 7-27-2016
The first four numbers of the new White Dwarf miniature come with a gift. The first mini will come with the September, and will be worth around 20 €. The price of the magazine is 8 €
Reports of extensive battle.
Painting guides and reports of 'Eavy Metal.
How Citadel miniatures are made. Possibly the first report of this kind will focus on Nagash.
Articles and background to campaigns or thematic headings.
More warscrolls.

No advertising or commercial developments:

these will be announced weekly through social networks.
The first issue of the new White Dwarf ships on September 2nd. Here is the official description from GW of the re-formatted monthly magazine:
Note – NOT the real cover, merely a mockup

From September, White Dwarf will be back as a glossy 156-page, A4 magazine with all the news, features and pictorials you know and love – and a whole chunk of new stuff you never imagined. News! Golden Demon! Battle Reports! Painting Masterclasses! Designers Notes! Exclusive games and rulesets! And of course, gorgeous photographs of the best fantasy miniatures in the world.

The first issue is out on Friday 2nd September and comes with our most amazing cover mount ever – a special gift to you to celebrate the glorious return of monthly White Dwarf.

Subscribe before 14 August and get an exclusive pre-launch price – and subscribers get their copies mailed early.

RRP of a single issue of White Dwarf is £5.99, €8, 60dkk, 65nok, 70sek, 30zł, US$9, CA$12, AU$15, NZ$18, JP¥1400

Please note, product image is for illustrative purposes only. Not actual cover of September 2016 issue.
The White Dwarf Mini!
Yes, you heard that right.  Sources are saying to look for the annual special edition "White Dwarf" to make a return next week to celebrate the new magazine! Past year's limited editions came in clampacks at around $20-30.  Here are some of the previous editions of the white haired one to take you down memory lane.
~Get out your paintbrushes and put aside some time for a "big meaty" edition of White Dwarf magazine to be headed your way hobby fans.